Published January 12, 2015
The time for our annual MLK Day of Service is fast approaching.
This year, the University of Louisiana Monroe and Louisiana Delta Community College will again join forces to assist a local community agency. Students, faculty, and staff will collect and provide a variety of items for men, women, and children at the Desiard Street Shelter (Day Shelter) including: coats, hats, gloves, blankets, socks, under garments, thermal underwear, dry food items (granola bars, snacks, crackers, tuna fish, canned soup, fruit cups, etc.), diapers, feminine hygiene products and large zip-lock bags for packaging the items.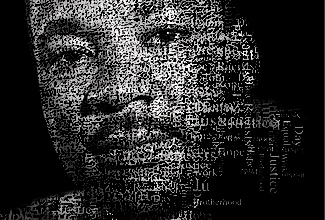 Day Shelter is located at 807 Desiard Street in Monroe, LA. The Day Shelter is one of the local nonprofit agencies that provides hot meals, laundry services, and assistance for the homeless and less fortunate in our community.
We are asking all faculty, staff, students, and community partners to join us in this initiative and donate the requested items by January 18th. Prior to January 18th, the requested items can be delivered to Strauss Hall Room 208 on the campus of ULM or to Student Services, Suite 144 on the Monroe campus of Delta Community College. On the MLK Day of Service, January 18th, individuals can bring their items and volunteer their services by assisting with the packaging and delivery of items on the Monroe campus of Delta Community College, 7500 Millhaven Road, Conference Room B, from 9:00 a.m. – 11:00 a.m.
For more information, please contact Dr. Pamela Saulsberry (ULM) at 318-342-1445 or Dean Alvina Thomas (Louisiana Delta) at 318-345-9145.