Published January 19, 2016
Monroe, La. — Addus HomeCare Corporation, one of the nation's largest providers of personal home care and support services, announced yesterday in a press release the appointment of Dirk Allison as President and Chief Executive Officer.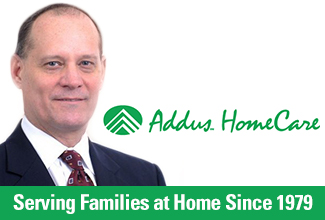 Allison, who has nearly 30 years of experience in the healthcare industry, graduated from ULM in 1977 with a bachelor's degree in accounting. He has served on Addus' board of directors since 2010 and has been chairman of the audit committee since 2013.
"I am very excited to become CEO of Addus, a company that I have grown to know and respect since joining the board of directors six years ago," Allison said in a company press release. "Addus is an industry‑leading company, with a highly respected management team and a long heritage of providing high quality services to our clients, on behalf of our customers…I look forward to working with our management team, employees and customers to take Addus to the next level."
In 2011, Allison accepted an invitation to participate in ULM's annual Business Symposium, where he gave a talk titled "A Career in Health Care Administration."
"When Dirk visited the university several years ago to share his previous leadership experiences with our students and faculty during our annual Business Symposium, it was obvious he was a well-respected and successful leader in the healthcare industry," said Dr. Ron Berry, dean of the College of Business and Social Sciences. "On behalf of the College, I want to offer Dirk our congratulations on his new leadership position and best wishes for continued success." 
Prior to coming to Addus, Allison served as the CEO of Correctional Healthcare Companies, a provider of medical services to correctional facilities. Previously, he was CEO of CCS Medical of Dallas, Texas, a national provider of medical supplies and services. Prior to joining CCS Medical, Allison had extensive experience in healthcare management and finance, working as Senior Vice President and CFO of Odyssey Healthcare, a leading provider of end-of-life care in the U.S., which was sold to Gentiva.
About Addus  

Addus is a comprehensive provider of home and community-based services that are primarily personal in nature, provided in the home and focused on the dual eligible population. Addus' services include personal care and assistance with activities of daily living, and adult day care. Addus' consumers are individuals who are at risk of hospitalization or institutionalization, such as the elderly, chronically ill and disabled. Addus' payer clients include federal, state and local governmental agencies, managed care organizations, commercial insurers and private individuals.
For more information about Addus, please visit www.addus.com.