"I love being able to work with a person to help him or her discover, not only new found knowledge, but a passion for something that he/she did not know existed within the person." - Dr. Bruce Walker, Associate Professor, School of Management, College of Business & Social Sciences.
Master Degree
Master of Business Administration (MBA) 
This program is accredited by AACSB International - the Association to Advance Collegiate Schools of Business. The University of Louisiana at Monroe's online MBA was ranked at number 25 in the nation as part of OnlineU.org's list of the 2014 Most Affordable Colleges for an Online MBA Degree.
Program Admission
Admission to the Master of Business Administration degree program is at the discretion of the Graduate Admission's Committee of the College of Business and Social Sciences (CBSS) and the Director of the Graduate School.
Applicants must: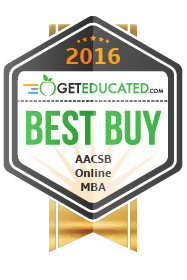 Meet all of the general requirements for admission to the Graduate School.
Submit a satisfactory Graduate Management Admission Test (GMAT) or Graduate Record Exam score (Minimum of 450 GMAT or GRE equivalent).
The College of Business and Social Sciences will waive the GMAT/GRE admission requirement for ULM undergraduate students majoring in traditional business programs who graduate with a cumulative undergraduate GPA of at least 3.2. This entry option is contingent upon ULM business graduates beginning their MBA classes within two years of receiving their BBA degree.
Demonstrate high promise of success in postgraduate business study. Evidence of high promise will include:

a. The submission of a letter of recommendation from a supervisor (current or past).
b. A resume detailing employment experience.
c. An e-mail attachment/essay that includes a Microsoft Word attachment of a 300-500 word essay explaining one's ability to complete an online MBA successfully.


Have Microsoft Office™, high-speed Internet access, computer equipment with audio and video capability, including a headset with a microphone and a Webcam.
Submit a satisfactory score on the Test of English as a Foreign Language (TOEFL) examination if the applicant is an international student.
Application Decisions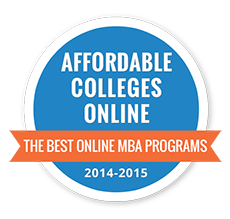 Decisions by the Graduate Admissions Committee are based on a broad range of criteria, and no particular level of academic performance or test scores will guarantee acceptance.
The following formula is used to determine a student's eligibility for admission, regular or conditional, for the Master of Business Administration:
For Regular Admission: A minimum formula score of 1000, calculated as follows: (Cumulative Undergraduate GPA * 200) + GMAT (min. 450) + Work Experience Factor.
For Conditional Admission: A minimum formula score of 1,050, calculated as follows: (Last 60 hours towards graduate/undergraduate degree * 200) + GMAT (min. 450) + Work Experience Factor.
The CBSS Graduate Coordinator and CBSS Graduate Admissions Committee will determine what constitutes as eligible and acceptable managerial work experience and will assign work experience factor points based on review of documented managerial work experience. A maximum of 50 points could be allocated for work experience.
In rare circumstances, applicants with documented extensive executive work experience not meeting minimum program admission requirements may appeal in writing to the CBSS Graduate Admissions Committee through the CBSS Graduate Coordinator for admission into the MBA program.
Program Prerequisites
Accounting 2012 and 2013, or 5002
Economics 2001 and 2002, or 5002
Finance 3015
Management 3001 and 3009
Marketing 3001
Quantitative Methods 2010
Requirements can be met by:
Passing non-credit proficiency examinations in the foundation areas
Passing CLEP or DSST examinations for undergraduate credit or passing ULM credit examinations in those subjects in which there are no CLEP or DSST examinations available, or
Completing the background courses with a grade of C or better.
For more information about this program please see the ULM Graduate School.