4 Easy Steps to ULM Admissions for the New Online Student!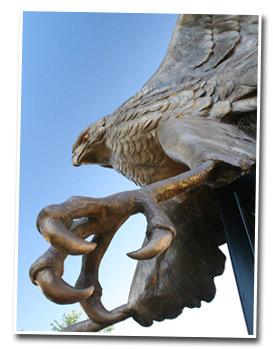 1. Apply for ULM Admission: 
IF YOU ARE . . . an undergraduate you can complete an application online by clicking here. Please choose application number seven (#7) the Undergraduate Online(eULM) application.
IF YOU ARE . . . a college graduate and wish to apply for an online Master's degree, you may apply at ulm.edu/gradschool/applyonline.html.
NOTE:  Some degree programs may require a supplemental application process before you can be admitted to an eULM program. That information can be found on the individual degree pages on the eULM website. Please select the degree that you are interested in for more information about additional materials required for admission.
If you have any questions about the eULM application and admission process, please contact us at 318-342-3347 or onlinedegrees@ulm.edu. 
There is a $20 application fee that can be paid electronically.
Please refrain from using numbers when creating your Login ID. 
2. File "Proof of Immunization" form
with the Affinity Health Clinic on ULM's campus www.ulmhealthclinic.com.
This form is available in a downloadable PDF file that must be printed out (immunization form pdf).
Online students can request an exemption for personal reasons: i.e., "will not be attending classes on campus" or if you will be attending on and off campus, you may request an exemption for personal reasons: i.e., "records currently unavailable." 
Once the form is completed, fax to the Student Health Services Office 318-342-3280. You can contact ULM's Health Services at 318-342-1651.
3. Send official transcripts to ULM
Student must request official transcripts from every institution (high school, GED, colleges, and other universities) attended.
Mail transcripts to:
The University of Louisiana at Monroe
Office of Recruitment and Admissions
700 University Avenue
Monroe, LA 71209
Applicants have the option to submit transcripts electronically by contacting the Registrar's office at the previous institution.
4. Apply for financial aid
Determine how to apply for financial aid at ULM's Financial Aid Web site ulm.edu/financialaid
If you encounter any problems, contact the Office of Financial Aid at 318-342-5320 or finaid@ulm.edu