Doctor Degree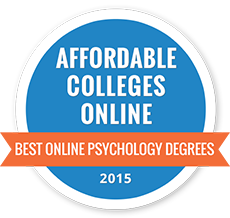 Doctor of Philosophy in Marriage and Family Therapy with a Concentration in Systemic Studies

 (Ph.D.)

This theoretically oriented Ph.D. degree is uniquely beneficial for clinicians, counselors, coaches, clergy, healers, educators, scholars, and artists who are already proficient in a practical discipline and desire deeper study of the performance contexts that advance the creative practices of the transformative arts.The program's faculty and associates comprise a renowned group of scholars, practitioners, and artists. Coursework spans across academic disciplines and fields of practice and aims to study and contribute to the ways creativity helps awaken systemic processes of transformation.
Thematic Emphases:    
The creative art of transformation (circular therapeutics)
Systemic interactional know-how
Liberal arts orientation that embraces the humanities and performance arts
Multicultural approaches to health and well-being
Diverse forms of scholarship
What is Systemic Studies?
The Doctoral Program, with a concentration in Systemic Studies, is inspired by the cybernetic ideas and pragmatic practices that underlie the origin of systemic family therapy, embracing these precepts to explore diverse contexts of stability and change. The program consists of 60 semester units (two years of full-time coursework) plus a dissertation. Courses go beyond disciplinary limitations and are informed by a wide range of academic interests and practices. Students will learn strategies of relevant qualitative research, especially those methods that highlight transformative processes.
Featuring a Theoretical (Non-Clinical) Program
Please note this is a scholarly program of study in applied system theory. Nonclinical in emphasis, this course of study does not prepare graduates to be eligible for the Marriage and Family Therapist license, and has no formal relationship with the professional credentialing boards or governing bodies such as COAMFTE, AAMFT, ACA, or APA.  This nonclinical Doctorate of Philosophy degree in Marriage and Family Therapy with a concentration in Systemic Studies is granted by The University of Louisiana at Monroe, a fully accredited public university that is part of the University of Louisiana System. The curriculum is entirely online and students can expect to complete their coursework in two years with an additional one to three years to complete their dissertation.
Our Learning Approach
While it is expected that students will be self-motivated and able to work independently, they receive advisory support throughout the program. Students will work together in a cohort, creating a learning community in which transformative skills and expressive performance are developed and possibilities for collaboration are encouraged. All courses are seminar-style where individuals are expected to participate in conversations relevant to course content and its application to lived experience. The program values the recursive interaction between theory and practice and the importance of fostering transformation inside and outside the classroom.
For More Information
Contact the Online MFT Director, Dr. David Hale, at dhale@ulm.edu or (318) 342-1349 or the Administrative Coordinator, Ms. Sharon Doaty, at doaty@ulm.edu or (318) 342-1246.