Employer Sponsorship Opportunities
Hiring needs vary from employer to employer.
Grab a sponsorship option that works for you.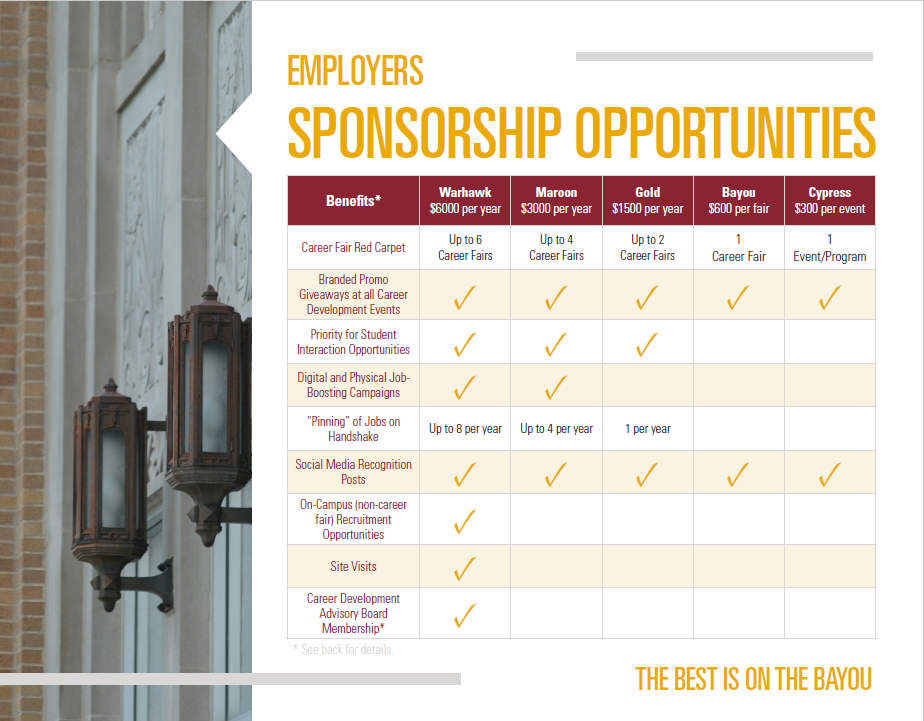 Year Sponsorhip
Boost your physical and digital recruitment presence on campus and at career fairs for an entire year.
Sponsor our office today: Warhawk ($6000), Maroon ($3000), or Gold ($1500) 
Career Fair or Career Event Sponsorship
Get an edge on recruiting at career fairs OR increase brand awareness at events.
Sponsor an event today: Bayou Sponsor (Career Fair) or Cypress Sponsor (Career Event)
Find out more about what each sponsorship opportunity below