Published January 15, 2014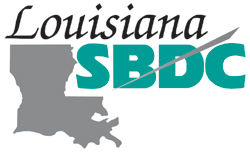 The Louisiana Small Business Development Center (LSBDC) at University of Louisiana at Monroe, will hold its first workshop of the new year. "Starting and Financing a Business" will be held from 6-8 p.m., Thursday, Jan. 16, in Room 133 in Hemphill Hall on the ULM campus. There is no cost to attend.
The workshop is highly recommended for all individuals interested in determining the feasibility of their business idea, planning to start or have recently started a small business, seeking a small business loan, or wanting to learn more about business planning.
Topics of discussion will include entrepreneurship readiness; writing a business plan; sources of funds for start-up and expansion; small business resources; and required licenses.
To pre-register visit https://www2.lsbdc.org/workshop.aspx?ekey=9340001 or call 318-342-1224.
For more information about the LSBDC visit www.lsbdc.org
About the LSBDC:
Designated and funded as the state's principal provider of small business assistance by Louisiana Economic Development, the Louisiana Small Business Development Center is the only statewide, nationally accredited program that provides business consulting to entrepreneurs at no cost.
Through a network of 10 centers, the LSBDC provides high quality one-on-one consulting, training and information resources to empower new and existing businesses.
LSBDC is funded in part through a Cooperative Agreement with the U.S. Small Business Administration, Louisiana Economic Development, and participating universities.
All SBA programs are extended to the public on a nondiscriminatory basis.
Reasonable accommodations for persons with disabilities and limited English proficiency (LEP) will be made if requested at least two weeks in advance.