Published January 17, 2014
Julie de Azevedo Hanks, of Salt Lake City, Utah—a graduate student in the University of Louisiana at Monroe's online Ph.D. marriage and family therapy program—was recently named the #2 Social HealthMaker for mental health on the web by "Sharecare."
 "A designation like this helps to further expand my online presence so I can reach and inspire more people," said Hanks.
"It also boosts credibility to be recognized by a trusted brand like Sharecare. To be in a list with world renowned experts is humbling. This shows one of the amazing benefits of technology and social media in particular; one person can have a global voice and make a difference for good."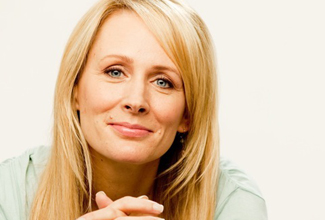 According to their website, Sharecare—created by Jeff Arnold and Dr. Mehmet Oz, with founding partners Oprah Winfrey, Sony Pictures Television, and Discovery Communications—is the leading online health and wellness engagement platform providing millions of consumers with a personal, results-oriented experience by connecting them to the most qualified health resources and programs they need to improve their health.
Sharecare says the top Social HealthMakers are "here to help through their blogs and websites, sharing valuable tips and resources for managing mental illness."
Hanks specializes in women's mental health, couples counseling, parenting and family relations, eating disorders and body image, depression, and anxiety, among many others.
"I have several professional endeavors right now," she said.
"I own and serve as Executive Director of Wasatch Family Therapy—with three locations in Utah. I'm a performing songwriter, a local and national media contributor, published author [of] 'The Burnout Cure: An Emotional Survival Guide for Overwhelmed Women,' a private practice business consultant and blogger, a mental health and relationship blogger, and a social media enthusiast. My husband and I will celebrate 25 years of marriage this year and we have four children."
Hanks understands that her personal success can help others realize their own ambitions.
When asked what advice she would give to students just starting their educational and professional careers, Hanks said, "I used to think that I had to make 'either/or' decisions in life. Should I become a musician or a therapist? Should I have a family or a rich professional life? My advice is to find a way to weave your passions together."
"Seek out people who are doing what you want to be doing and learn from them. Ask questions and look for intangible qualities that they have that have contributed to their success," Hanks continued.
"Be willing to work toward something meaningful for a long time.  Times goes by anyway. You might as well have worked toward achieving your dreams while time is marching on. The success that I am enjoying now is the culmination of 25 years of small and consistent efforts in several different areas."
In her most recent endeavor, Hanks has found that her time at ULM has been both rewarding and challenging.
She said, "So far, my greatest memory is the first class I took from Dr. Bradford Keeney, the founder of my Ph.D. program. It was totally disorienting at first! I've since learned that embracing absurdity, silliness, and unexpected experiences is a big part of what makes Brad a brilliant teacher and a gifted healer."
Julie Hanks graduated from the University of Utah with a B.S. in psychology and a Master of Social Work.  She anticipates graduating from ULM in spring 2015.
For more about Julie Hanks, visit JulieHanks.com or WasatchFamilyTherapy.com
To learn more about Sharecare, visit sharecare.com
Photo of Julie Hanks courtesy