Published January 24, 2014
The Louisiana Small Business Development Center (LSBDC)—in collaboration with the University of Louisiana at Monroe's Department of Communication—is launching an e-pilot program to offer students an opportunity to gain practical knowledge and experience by working with local businesses.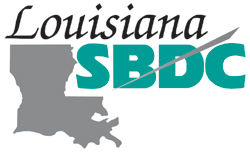 Through the "Student and Business Engagement Program," students will work one-on-one with local business owners to create digital media applications tailored to meet the needs of local businesses. "This is a great opportunity for our students to build their portfolio and resume," said John Rodriguez, assistant professor of communication at ULM.
Over the course of 14 weeks, student projects will consist of improving websites through search engine optimization (SEO), creating mobile apps, developing interactive magazines, and producing a series of videos. In addition to building their resumes, students will also get an opportunity to see firsthand what it is like to run a business.
"Every year, more and more college students are starting their own businesses," said Virendra Chhikara, senior business consultant with the LSBDC. "This program will give them a better understanding of what it takes, and prepare them for opportunities and potential challenges that they may face as an entrepreneur."
Small businesses will also have the opportunity to work with students enrolled in the university's Communication Advocacy program, offered through the Department of Communication. Students will offer guidance on developing advocacy plans for businesses and non-profits interested in gaining exposure for their social and economic development causes.
The goal of this pilot program is to enrich the students' educational experience, while reaching out to small businesses to help drive their success.
"Bringing students and small businesses together gives ULM another avenue for us to make contributions to the local and regional economy," said Carl Thameling, associate professor and coordinator of communication.
"Our students, coupled with knowledge, experience and advisement of our faculty members will help small businesses improve efficiencies and productivity.
In 2013, through its partnership with Louisiana Economic Development  and the U.S. Small Business Administration, the LSBDC served more than 13,000 small businesses – creating 1,127 new jobs, 190 new businesses, $71 million in capital, and helping generate $27 million in new state income tax revenue.