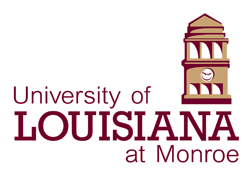 Published February 04, 2014
On Wednesday, Feb. 5, the University of Louisiana at Monroe's College of Business and Social Sciences will host the Future Business Leaders of America (FBLA) District II Leadership Conference, beginning at 7:30 a.m.
Local students will spend the day on the ULM campus testing on various business concepts. The students will be tested on business math, business law, personal finance, business calculations, insurance and risk management and computer applications, as well as current events, entrepreneurship, sports and entertainment management, and marketing.
Additionally, there are events for public speaking, job interview, and Mr. and Ms. FBL.
The winners of the accounting competition, and those who are selected as Mr. and Ms. FBL, are awarded ULM scholarships.
Winning students at the district conference will be eligible to attend the State Leadership Conference in Lafayette, in March.
About the FBLA:
Future Business Leaders of America-Phi Beta Lambda is a nonprofit 501(c)(3) education association with a quarter million students preparing for careers in business and business-related fields.
For the full schedule of events, visit:
http://www.lafbla.org/documents/district2/d2lc2014tentativeschedule.pdf
For more FBLA information, visit: http://www.lafbla.org