Published February 17, 2014
The University of Louisiana at Monroe School of Visual and Preforming Arts (VAPA) will present "So You Think You Can…Sing!" at 7:30 p.m., on Thursday, Feb. 27, in the Emy-Lou Biedenharn Recital Hall. The contest is a spin on the popular network television reality show about dancing.
Eight talented ULM voice majors will perform for the audience, which will include three ULM "celebrity" judges: College of Arts, Education, and Sciences Dean Dr. Sandra Lemoine, Executive Vice President Dr. Stephen Richters, and Vice President for Student Affairs, Dr. Wayne Brumfield.

The selected students will sing a variety of solos and duets from opera, operetta, and musical theater.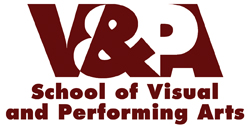 The contestants are Audrey Ducote of Zachary, Betsy Lowe of Winnsboro, Claire Givens of West Monroe, Christine Soileau, Jarius Buie of Monroe, Nathanael Medlin of Downsville, Benjamin Thoms of West Monroe, and Allison Friloux of Destrehan. Performers will be assisted by faculty member Julian Jones.
The pianist is Dr. Richard Seiler, and the director is Dr. Mark R. Clark.
ULM students, faculty, and staff get in free with a valid ULM ID. General admission is $10.
For more information call 318-342-1414. For tickets, visit ulm.edu/tickets