Published March 11, 2014
The Bry Art Gallery at the University of Louisiana at Monroe is currently hosting the 21st Annual High School Junior/Senior Juried Art Exhibition. The show will run Monday through Thursday 8 a.m.-4:30p.m., and Friday from 8 a.m.-noon. Exhibits will remain open through March 21.
Northern Louisiana high school art students were eligible to submit examples of their studio art endeavors, which were judged by ULM art faculty members based on creativity and mastery of the student's chosen medium.
There were 43 pieces accepted to be shown in the exhibition. Over 150 pieces were submitted.
Winners represented the following schools: Bastrop High School, Gibsland Coleman High School, Homer High School, Jena High School, Neville High School, Ouachita Christian School, Ouachita Parish High School, Richwood High School, West Monroe High School, West Ouachita High School, and Wossman High School.
An awards ceremony for the competition was held to honor those chosen. Awards were presented to the following students: The Gretchen Dean Best of Show Award went to Haylie Lowe of West Ouachita high school for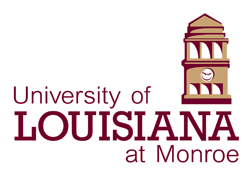 her self-portrait titled, "Haylie." The Division of Art Second Place Award went to Adelaide Sartor of Neville high school for her oil painting titled "Blue Danube."
Beverly Jean Marvin Awards were awarded to Haylie Lowe, Mijah Dugas of Wossman high school, and Savannah Willhite of West Monroe high school.
Merit Awards and DataBank IMX gift certificates were given to Molly Butler of West Ouachita high school, Jordyn Hodnett of West Ouachita high school, and Austin George of Neville high school.
A Division of Art Honorable Mention Award was given to Victor Anderson of Ouachita high school, and the People's Choice Award went to Cierra Moncrief of West Ouachita high school.