Published March 12, 2014
In memory of Dr. Horace Perry, "H.P." Jones, the University of Louisiana at Monroe's history honor society, Phi Alpha Theta, will hold the Ides of March poetry reading, at noon, on Friday, March 14, under Jones's sacred tree, located on the north side of Stubbs Hall, near the ULM Student Center.
Jones started the event in the mid-1990s and held the event every year, encouraging others to join him and celebrate togetherness, while original works of poetry were read aloud.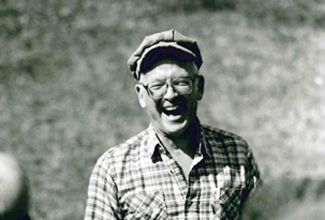 The Ides of March is reserved for the 15th day of March, and is held in memoriam of the day Julius Caesar died.
After the conclusion of each reading, the audience maintains the Roman custom of giving the reader five claps.
During the reading, the ULM Student Government Association will dedicate a tree to the attending members of Jones's family, in honor of the beloved history professor.

About H.P Jones:
Horace Perry Jones, Ph.D., was named after the famous Roman Poet Laureate Horace who coined the phrase, carpe diem or "seize the day."
Jones died in his home at the age of 83, on Tuesday, March 19, 2013. He retired from ULM after nearly 50 years of service, on May 19, 2012.
A native of High Point, N.C., Jones served in the United States Marine Corps during the Korean War. Following his stint with the Marines, Jones climbed on his bicycle and started his famous, 18-month trip around the world in 1961. Soon after that, he ditched his bike and began to hitchhike. He traveled through 22 countries and four continents.
After graduating from Mississippi College, where he earned a Bachelor of Science in Education and Physical Education in 1957, Jones went to Boone, N.C., to teach at Appalachian High School and complete graduate work at Appalachian State Teachers College (ASTC).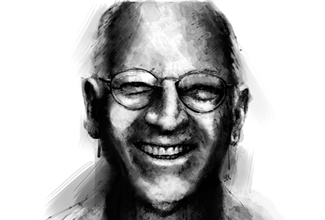 After graduating from ASTC in 1958 with an M.A. in social studies, Jones returned to Mississippi and served for two years as history teacher and coach at Leland High School before accepting a position as athletic director at the American School in London, England.
In 1972, during the first year such an honor was bestowed by ULM and the alumni association, Jones was named Outstanding Teacher of the Year.
In 1978, the Daughters of the American Revolution, Louisiana Society, named Jones the Most Outstanding College History Teacher in Louisiana.
Jones married Lucia Demma and together, they had two daughters, Beth and Kathy.