Published March 19, 2014
The University of Louisiana at Monroe's "Big Switch" event has returned to give students an opportunity to switch places with one of 10 ULM faculty and staff. The event—sponsored by ULM's 31 Ambassadors—begins at 8 a.m., Tuesday, March 25.
During this four-hour event, the winning students will take on the roles of the chosen faculty or staff members, who, in turn, attended the students' classes.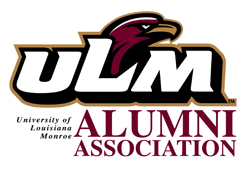 The 2013 event saw six ULM administrators switch places with ULM students. Laura Knotts, director of Student Life and Leadership, participated in last year's event.
"This is an important event because it gives students an inside knowledge of what it takes to run a university," she said. 
"It also helps them appreciate the behind the scenes work that goes into making their everyday a joy at ULM."
For 2014, the list has expanded to 10 faculty and staff members. They are:
ULM President, Dr. Nick J. Bruno; Vice President for Student Affairs, Dr. Wayne Brumfield; Director of the Graduate School, Dr. Leonard Clark; Associate Professor of Political Science, Dr. Joshua Stockley; University Photographer ,Terrance Armstard; Director of Athletic Marketing, Richard Duran; Director of Alumni Relations, Devin Girod; Operations Manager for the College of Business and Social Sciences, Seth Hall; Assistant Vice President for Enrollment Management, Lisa Miller; and Enrollment Services Specialist, Ahmaad Solmone.
The entry period expires at 11:59 p.m., Saturday, March 22. Students can enter for $3 at the Big Switch website, ulm.edu/bigswitch/ 
About the 31 Ambassadors:
The 31 Ambassadors is a high profile, high-energy organization composed of ULM's finest students. The 31 Ambassadors at ULM serve as the official host for alumni-related activities while sponsoring events aimed at increasing student awareness of ULM and the Alumni Association.
The 2014 Big Switch participants: