Published March 21, 2014
Dr. Robert Hanser, coordinator of the University of Louisiana at Monroe's criminal justice program, and Dr. Mike Gomila, adjunct professor of criminal justice at ULM, recently published an innovative textbook titled "Multiculturalism and the Criminal Justice System."
The publisher, Pearson/Prentice Hall, describes the text as the "contemporary text that addresses diversity and multicultural issues in the policing, judicial, correctional, and juvenile justice segments of the criminal justice system. Unlike other texts on similar areas of study, this text is comprehensive in its portrayal of various minority groups, addressing the issues from a systemic view of criminal justice."
Hanser explained, "This text has a unique approach because it weaves into the chapters issues related to globalization and the impact that this has on diversity in the United States. The means by which international events have affected these diverse groups was an aspect that we did not want to ignore."
"Multiculturalism and the Criminal Justice System" examines perspectives from the practitioner, offender, and victim vantage point. This approach provides both breadth and depth on issues pertaining to multiculturalism and diversity.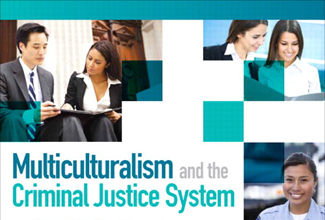 "This text is quite multidisciplinary in approach," said Gomila. "In order to fully address the various forms of diversity that can be found in the criminal justice system, we had to draw from a multitude of reference works that included such disciplines as psychology, counseling, history, gerontology, religious studies, and gender studies."
"The fusion of these various elements resulted in a very comprehensive text that addresses issues relevant to today's multicultural society."
Hanser concluded by saying, "It was our goal to present the various aspects of diversity and diverse populations, juxtaposed with the international developments that affect this country."
"In doing this, we also wanted to address the entire criminal justice system rather than just one segment of that system. This gives the text a great deal of utility in criminal justice courses."
The 432 page book can be purchased at the publisher's site at mypearsonstore.com/multiculturalism-and-the-criminal-justice-system