Published March 25, 2014
Dr. Larry Frey, a University of Louisiana at Monroe Department of Communication Traveling Scholar, will give a public lecture at 6 p.m., on Tuesday, March 25, in Stubbs Hall, Room 100, located on the ULM campus.
Frey will present, "Taking it to the Streets: Promoting Social Justice through Communication Advocacy Scholarship." 
According to Frey, "This presentation provides an overview of communication activism scholarship, explaining its historical groundings, principles, and practices; highlighting research and teaching examples; and offering lessons learned from engaging in communication activism scholarship."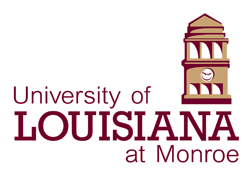 The Department of Communication will also host Yapalooza! An event which showcases student and/or faculty work.
Yapalooza! is scheduled for 6 p.m., Thursday, March 27, in Stubbs Hall, Room 100.
It is sponsored by the ULM Speech and Debate Forum and presented performatively and interactively.
The showcase is comprised of a variety of presenters, types of presentations, and combinations of media.