Published April 09, 2014
In a unique joint performance, the University of Louisiana at Monroe's Wind Ensemble will welcome the West Monroe High School Wind Symphony at 7:30 p.m., Tuesday, April 15, in ULM's Brown Auditorium. The concert is free and open to the public.
The West Monroe High School Wind Symphony is conducted by Robert Freeman and the ULM Wind Ensemble is conducted by Dr. Derle R. Long.
The West Monroe Wind Symphony will perform music by James Barnes, Andrew Boysen, and Gustav Holtz. The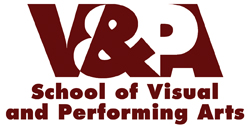 ULM Wind Ensemble will perform music by Jack Stamp, Scott McAllister, Haydn Wood, and ULM alum Philip Bradbury.
ULM Instructor of Trumpet, Dr. Aaron Witek, will be featured in the "Concerto for Trumpet," and "Band" by Johann Neruda.
Guest conductors for the night include Dr. Jason Rinehart, and Michael Spears, former director of bands at West Monroe High School.
For more information, contact the ULM School of Visual and Performing Arts at 318-342-3811.