Published June 10, 2014
Doyle Jeter—University of Louisiana at Monroe alum and printmaking instructor— has been named the Artist-in-Residence within the ULM School of Visual and Performing Arts (VAPA) for the 2014-2015 academic year.
Jeter is currently touring the country exhibiting his collection of lithographs featured within Jude Southerland-Kessler's novel "She Loves You," which is the third book of a nine volume series on the life of John Lennon.
"We are very honored to have Enoch Doyle Jeter on as our VAPA faculty as Artist-in-Residence through the 2014-2015 academic year," said Dr. Derle Long, director of ULM VAPA.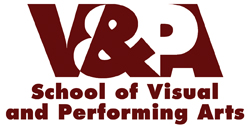 "I encourage everyone to view these lithographs because they are really remarkable."
In February, Jeter and Southerland-Kessler held a week of events in Monroe to celebrate the release of the book, as well as to celebrate the 50th anniversary of the Beatles' appearance on the Ed Sullivan Show and their film, "A Hard Day's Night."
Jeter and Southerland-Kessler will continue the celebration in New Mexico later this month with an exhibition and reception at the Morgan Gallery in Corrales, New Mexico.
Jeter earned a Bachelor of Arts degree from ULM in 1975.