Published October 07, 2014
Professors Jack Heflin and William Ryan from the English Department at the University of the Louisiana at Monroe have produced the second volume in a series of international anthologies—"The turnrow Anthology of Contemporary Australian Poetry."
Heflin and Ryan co-direct the university's creative writing program. The first anthology, "Eleven Contemporary Chinese Writers," appeared in 2010. Both projects grew out of their interest in international literatures featured in "turnrow, a Journal of the Arts," which they edited from 2001-2009.
Published by Desperation Press and turnrow Books, "The turnrow Anthology of Contemporary Australian Poetry," is edited by John Kinsella, author of more than thirty books of poetry and editor of several anthologies, including "The Penguin Anthology of Australian Poetry" (2008).
The Australian anthology boasts 600 pages of works from 123 poets, and marks the largest American publication of contemporary Australian poetry to date.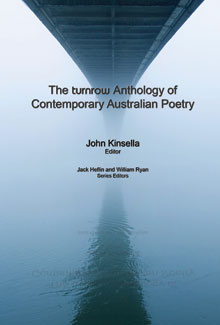 According to Heflin, the collection is both inclusive and diverse, and representative of both the major award winning poets of the country and its younger poets who have published only one or two books of poetry.
Readers will recognize a variety of styles and attitudes in the collection; they will find poems which might be labeled as formalist, innovative, confessional, political, pastoral, lyrical, narrative, and those poems which reflect a "new hybridization and hybridity" of these styles.
In his introduction "Territories of Paradox and Resolution," Kinsella comments upon the ethnic and cultural diversity of Australian poetry and the lack of a monolithic poetic that governs this nation's, or any nation's, literature.
"I wanted then to select 'down,' to create the diverse and sometimes contradictory conversations which I feel are necessary to show 'outsiders' the complexities of the many aspects and angles of 'Australian' poetry," said Kinsella.
The anthology includes poets who have lived their entire lives in Australia, indigenous poets, poets who have emigrated to Australia, and poets who now live in countries other than Australia. What this collection presents, Kinsella states, is "one part—another piece—of a jigsaw of contemporary world poetry."
That the anthology is published in Louisiana is significant. Of all the books published in the United States last year, only three percent were of foreign origin. Desperation Press and turnrow Books are committed to expanding the dialogue between American literature and the literatures of the world. It is available on Amazon and from a variety of major book distributors at a cost of $35.