Published December 11, 2014
Julie de Azevedo Hanks, a Ph.D. student in the University of Louisiana at Monroe's online marriage and family therapy program, was recently tabbed as a celebrity commentator for Reelz Channel's documentary series, "Celebrity Legacies."
Hanks will appear in episodes featuring the lives of Kurt Kobain, Aaron Spelling, Princess Diana, Marilyn Monroe, James Dean, James Brown, Heath Ledger, Marlon Brando, Marvin Gaye, Albert Einstein, Dennis Hopper, and others.
The series is a set of hour-long shows dedicated to examining the wealth and financial stability of celebrity estates after death.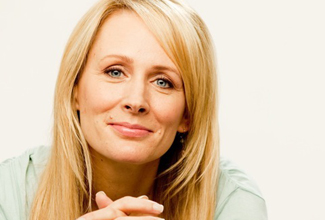 Hanks says, "Because I am enrolled in eULM, my trips to Montreal, Canada to shoot "Celebrity Legacies" didn't interfere with my doctoral studies. The convenience of participating in ULM's online program allows me to maintain my private practice and family life, and continue to work as a media contributor."
Hanks is also a licensed clinical social worker, owner and executive director of Wasatch Family Therapy, a blogger, author, performing songwriter, and media contributor.
Jennifer McCauley, "Celebrity Legacies" producer says, "Psychotherapist and celebrity commentator Julie Hanks has been a great addition to our series 'Celebrity Legacies.' She's been challenged with discussing and giving her experienced opinions on everyone from Kurt Cobain to Heath Ledger to Marilyn Monroe, covering the 1940s to the 2000s. Julie brings both fascinating opinions and humor to 'Celebrity Legacies.'"
In January 2014, Hanks was named a top social health maker by Dr. Mehmet Oz's "Sharecare."
For more information on Hanks, visit juliehanks.com
For more information about Celebrity Legacies, airtimes, and providers, visit Celebrity Legacies
Photo Courtesy Julie de Azevedo Hanks