Published July 01, 2015
SuccessfulStudent.org—a resource for students looking to find unique degree programs and career options—ranked the University of Louisiana at Monroe as one of the "15 Best Drone Training Colleges in America." ULM's Unmanned Aircraft Systems (UAS) concentration was ranked in the nation's top-10.
ULM was the only school ranked in Louisiana, and no schools in Texas, Arkansas, or Mississippi were ranked.
"The quality of ULM's academic programs has been well known for years by our students and alumni, as well as the employers of those people," said Dr. Eric Pani, vice president for academic affairs. "The word is now getting out nationally as evidenced by this and the other recognitions received from a variety of groups over the past few years. I want to thank our faculty and staff who make this possible through their diligence and dedication and our students who work to earn a degree and apply the knowledge gained at ULM. They provide the best evidence of our quality."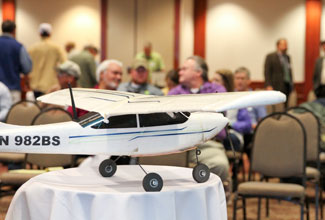 The group considered each university's reputation, ability to provide hands-on training in piloting and engineering, variation of course offerings, and accreditation. The rankings were also compiled using student reviews and perspectives.
ULM's number nine ranking on the list is evidence of the university's push toward offering degrees in the nation's fastest-growing fields.
"ULM continues to explore new and unique programs that will provide opportunities for our students and enhance our region," said ULM President Dr. Nick J. Bruno. "This is but one example of that vision as we move forward."
ULM students study the history and design of drones along with the various flight system technologies, remote sensing technologies, applications in agriculture business, biology, and geography.
Paul Karlowitz, director of ULM's UAS operations, is constantly expanding on what students are learning in the classroom as rules and technologies evolve.
"Not only do we teach the design and operation of UAS in compliance with FAA guidelines and regulations, but also the management of unmanned aircraft systems, their safe operations and their ethical uses and applications," he said.
According to SuccessfulStudent.org, "The commercial and military impact UASs will have in the coming years is very significant, creating more than 100,000 new jobs by 2025 with an economic impact of $82 billion, according to a 2013 report by the Association for Unmanned Vehicle Systems International—a group representing 7, 500 individual members and 600 corporations."
Dr. Ron Berry, dean of the College of Business and Social Sciences said, "Being ranked in the top-10 UAS academic programs in the country is exciting and a great testament to our faculty team leading this innovative program. Their efforts to stay on the forefront of advancements and applications of UAS technology are providing opportunities for our students and will have a positive impact on our regional economy."
The site mentions ULM's broad-range aviation degree, and the university's new post-baccalaureate certificate in UAS. ULM also has a significant advantage for those looking to use UASs in agriculture. 
ULM's UAS concentration began in fall 2013 as part of the aviation degree offering.
ULM has a proud history in Aviation. In 1939, ULM became one of 404 colleges to participate in the Civilian Pilot Training Program to train pilots for World War II. Flight instruction was conducted at Selman Field, and classroom instruction was given on campus.
For more information on the ranking, visit successfulstudent.org/15-best-drone-training-colleges/
For more information on ULM's UAS concentration, visit ulm.edu/cbss/aviation/