Published November 5, 2015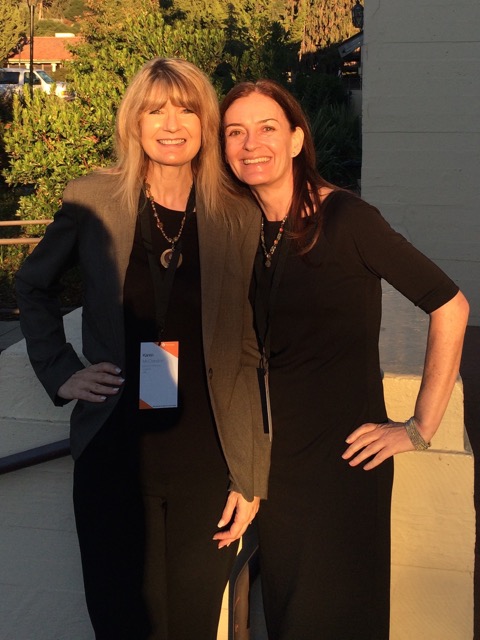 Dr. Jocelyn Chapman, assistant professor in ULM's Creative Systemic Studies online doctoral program, and doctoral candidate Karen McClendon, presented at the Sixth International Conference on the Image, at University of California at Berkeley, October 29-30, 2015.
In response to the conference theme, "Media Materiality: Towards Critical Economies of 'New' Media," Chapman and McClendon discussed the ways in which online education is changing higher education by bringing the old technology of learning conversations to the fore. Unlike conversations of previous eras, however, online conversations are often punctuated with images. Chapman and McClendon assert that image posting in the online learning environment increases possibilities for how and what we communicate, deepening the learning experience in several important ways. 
Their presentation, entitled "The Impact of Image Posting in Online Education: Provocation and Communication," elucidated how image posting provides a way for students to easily express the felt quality of learning experiences. According to Chapman and McClendon, image posting alters how students attend to the content of assignments, increases possibilities for identity performance, accelerates community development through shared image experiences, and sometimes evokes aesthetic experiences that can illuminate subjectivity and impact learners in meaningful ways. The relationship of learning to affect, identity performance, aesthetic experience, and communities of practice are well-established and therefore found in much constructivist pedagogy.
Their highly original and image-rich presentation emphasized how understanding the use and value of image posting can help teachers better assess students' needs and contributions, enabling teachers to create more appropriate and timely interventions, celebrations, and added contributions to student learning.
To learn more about eULM's Doctor of Philosophy Online Degree Concentration in Systemic Studies, please visit ulm.edu/mftcss.