Published November 17, 2015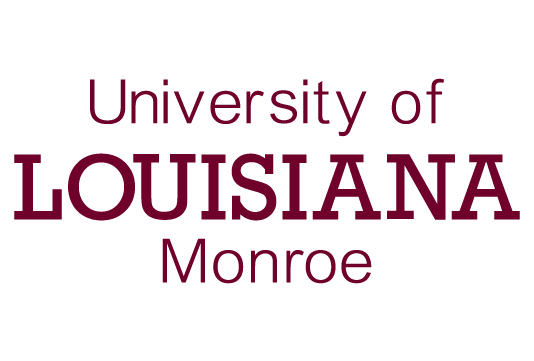 ULM's mock trial teams competed in the Mid-South Invitational this past weekend at Middle Tennessee State University in Murfreesboro, TN.
Adam Nettles, junior political science major from Pineville, received a Best Attorney award. He tied for highest overall score of all attorneys in the competition, and this was his third straight tournament with a best attorney award. "Winning matches against Rhodes College and Florida State University demonstrate that ULM is on par with some of the best colleges and universities in the nation. Winning three individual awards against them reinforces this fact and is a testament to the training received by Bob Noel, Kyle Moore, and the political science program," says Nettles.
Connor McCain, senior political science major from Winnsboro, and Jorden Johnson, freshman English major from Monroe, both won a Best Witness awards.
"Both teams had a great weekend. I was honored to receive a best witness award, but I am prouder of our team finishing sixth in a division that included the nation's best universities," says McCain. "We have put in a lot of work and it is great to see our results reflect that. It also shows the quality of coaching and education we receive at ULM."
ULM sent two teams to the competition, a Gold Team and a Maroon Team, to compete against teams from Florida State University, Gonzaga University, Rhodes College, University of Arkansas, University of Florida, University of Georgia, University of South Carolina, University of Southern California, University of Tennessee, and Vanderbilt University, among others.
The Gold team finished with a 4-4 record, with wins against the Murray State University, Florida State University, and Rhodes College. The Gold Team was led by attorneys Adam Nettles, Olivia Sage, Jordan Jones, and Sarah Hayes. Rounding out the Gold Team and competing as witnesses were Jorden Johnson, Erin McManus, and Sarah Cheathem.
The Maroon Team was led by attorneys Allena Wiggers, Charles Dupree, Caleb Fenn, and Carsyn Smallwood. The Maroon Team witnesses were Connor McCain, Kris Chamberlain, Lauren Bertone, and Brianna Robertson. The ULM Maroon team finished sixth with a 5-3 record, with wins against Tennessee-Chattanooga, University of Georgia, and Gonzaga University.
"I could not be more proud of the way our teams performed this weekend," says Charles Dupree. "It shows how talented and dedicated our coaches, teams, and education are."
The squads are coached by attorneys Bob Noel and Kyle Moore, with assistance from graduate student Gabriel Silva. "Our students, again, performed very well against some of the best schools in the nation," said Bob Noel. "Our goal is to qualify, like last year, for the national championship round." 
"At ULM we believe that in order to be the best, you must offer the best and compete against the best," says Dr. Joshua Stockley, associate professor of political science. "Our students have embraced and implemented the vision and the high standards set by the political science program and the University as a whole."
ULM has been invited to compete in the Jackson Joust hosted by Mississippi College in Jackson, MS, and the Argo Invitational hosted by West Florida University in Pensacola, FL. ULM will host the 2nd Annual Warhawk Mock Trial Jamboree in the Spring on campus in the E. Orum Young Courtroom situated alongside Bayou Desiard.
ULM is the only university in the state of Louisiana that has fielded an active American Mock Trial Association-affiliated mock trial team for the last three years, and the only university in the state to have competed at the Opening Round Championship Series of the AMTA National Championship. ULM's Mock Trial Team was founded in 2013 by attorney Robert Noel, with assistance from political science professors Dr. Joshua Stockley and Dr. John Sutherlin.
The American Mock Trial Association was founded in 1985 and is the governing body for intercollegiate mock trial competition. AMTA sponsors regional and national-level competitions, as well as providing interesting and complex case materials for academic use. Presently, AMTA hosts 24 regional tournaments, eight opening round championship tournaments and a national championship tournament each season. Approximately 600 teams from over 350 universities and colleges will compete in these tournaments.