Published November 6, 2016
Monroe, La. — The University of Louisiana Monroe will host its annual ULM Veterans Day this Thursday, Nov. 10 at 10:30 a.m. in the University Conference Center, located on the 7th floor of the ULM Library.
The event, organized to honor the military service of ULM faculty, staff, and students, is hosted by Career Connections and sponsored by Plunk's Wrecker Service. 
"This is an opportunity for our campus and community to recognize those men and women who have given of themselves for our country and our freedom," said Kristin Chandler, assistant director of ULM's Office of Career Connections. "We hope that the ULM student and employee veterans participating in the ceremony feel a sense of comradery and honor."
The feature guest speaker for the event is Lieutenant Colonel Steven M. Clark, Commander of the 710th Brigade Support Battalion, 3rd Infantry Brigade Combat Team, and 10th Mountain Division, Fort Polk, La.
ULM veterans in attendance will be recognized for their service and presented with a ribbon of recognition. 
The program will include ULM President Dr. Nick J. Bruno and Brian Sivils, Master Sergeant of the Air Force, who will perform the National Anthem. Students from the ULM ROTC will serve as Color Guard. 
Dr. Ruth Smith, director of the School of Humanities, will present on the historical significance of the occasion. 
Community representatives will also be in attendance. 
The event is free and open to the public.
For more information, contact the Office of Career Connections at 318-342-1144.
About Lieutenant Colonel Steven M. Clark: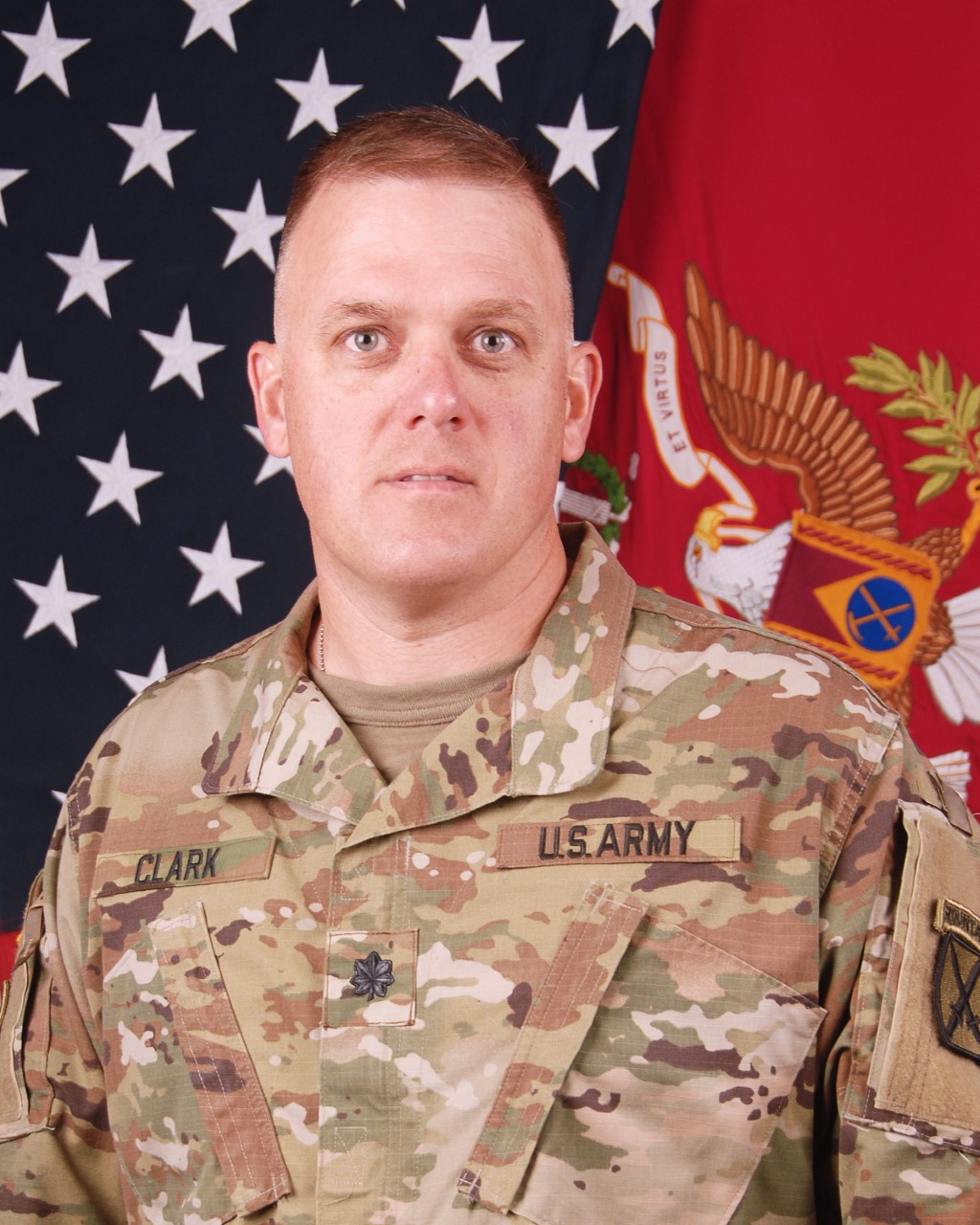 Lieutenant Colonel Steven M. Clark has proudly served the U.S. army for over 26 years of continuous active duty service starting in 1990 when he enlisted as a Field Artillery Cannon Crewmember after graduating from The Colony High School, The Colony, Texas and attended One Station Unit Training (OSUT) at Fort Sill, Okla. in November 1990. 
Lieutenant Colonel Clark has served over 22-months deployed in combat in both Iraq and Afghanistan, serving as a Company Commander, Battalion Executive Officer, Brigade Combat Team Logistics Officer, and Joint Logistics Planner.
As a commissioned officer, LTC Clark has served in a myriad of leadership, staff, and educational positions from 2LT through LTC. 
Lieutenant Colonel Clark is married to the former Stacie Diane Hicks of Blanco, Texas. They have two children, Katelyn Rose and Steven Russell.