Published December 22, 2016
MONROE, La. — Two University of Louisiana Monroe pharmacy students were recently awarded grants by EPIC Pharmacies, Inc., a national network of over 1,400 independently owned pharmacies.
The 2016 Student Grant Awards were awarded to outstanding students who plan to practice in an independent pharmacy after graduation. Twelve students nationwide were awarded in total, including brother and sister Elee and Torrence Barber, both students in ULM's School of Pharmacy.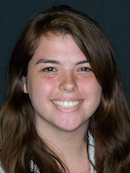 Elee Barber was awarded a $1,000 grant for a year period that she plans to use for tuition during pharmacy school.
"I have received this grant for the last three years," Barber said. "This grant has helped me fund my education so that I am able to graduate with a doctorate of pharmacy degree."
Torrence Barber has received the grant for the first time. He was also awarded a $1,000 grant for a year period that he plans to use for tuition.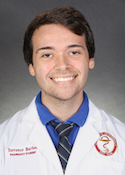 "I am excited to receive this grant so that I may focus on my journey to become a doctor of pharmacy," Barber said. 
EPIC Pharmacies Chief Executive Officer, Jay Romero, R.Ph., said the company is excited to support the next generation of independent pharmacists. 
"In recognizing these pharmacy students, EPIC Pharmacies is acknowledging their dedication to independent pharmacy, patient care, and their community," Romero said.
Applications for the 2017 program will be available on January 1, 2017.
To learn more about the EPIC Pharmacies Inc. and the application process, visit epicrx.com.