Published August 10, 2016
MONROE, La. — Dr. James Boldin, Associate Professor of Music in the School of Visual and Performing Arts at the University of Louisiana Monroe, has published a new book titled Solo Training for Horn.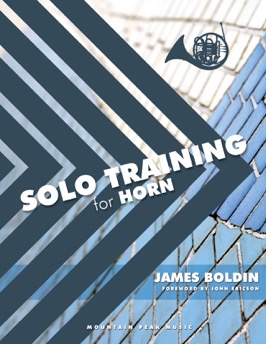 This is his second publication with Mountain Peak Music, an internationally-recognized publisher of pedagogical materials for musicians.
Boldin says that his book "is designed to help students meet challenges found in eight popular solo works for the horn. When practiced regularly and intelligently, these studies will provide the foundation for successful performance of the works on which they are based, and other repertoires as well. Think of it like cross-training for musicians."
The collection consists of 12-15 studies per solo, each one focused on a relatively short passage or collection of passages. Literal repetition is generally avoided in favor of varied and progressive repetition. Most studies begin from a point of ease, and gradually progress to extremes, often going above and beyond what is required in the original works.
For more information, visit http://www.mountainpeakmusic.com/solo-training-for-horn/.