Published March 7, 2017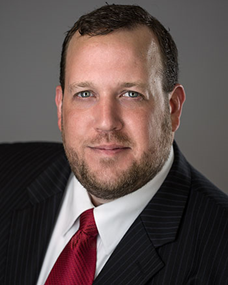 Independent journalist and veteran Louisiana political reporter, Jeremy Alford, will hold a guest lecture and book signing at the University of Louisiana Monroe as part of the Political Science program's annual speaker series. The lecture and book signing will be held in the Conference Center on the 7th Floor of the ULM Library at 9:30 AM on Tuesday, March 14.
Alford's lecture will discuss Louisiana's dramatic race for governor in 2015 and the lessons his campaign holds for contemporary Louisiana and Southern politics. He will sign copies of his book, Long Shot, co-authored with Tyler Bridges, which is an insider's account of Louisiana's 2015 race for governor and how John Bel Edwards managed his improbable victory over David Vitter. 
The American Press writes, "They have written one of the best political stories — and there have been many — I have read during my 56 years of covering Louisiana politics." The Advocatecalled Long Shot, "required reading for understanding Louisiana politics."
There will also be opportunities for questions from the audience. This will be an exclusive opportunity for students, faculty, and the general public.
Alford is the publisher and editor of LaPolitics Weekly, the state's leading trade publication for elected officials, lobbyists, campaign professionals, journalists and others making their way along the backroads of Bayou State politics. His syndicated news and opinion columns appear regularly in The New York Times and he has served as an on-camera analyst for CNN, FOX News, MSNBC and C-SPAN.
His bylines also run in more than 25 newspapers and magazines throughout Louisiana and produces political news feeds for television stations in the Baton Rouge, Shreveport, and Lafayette markets. Alford also produces Tuesday Tracker, a weekly political tip sheet, as well as the LaPolitics Report podcast and LaPolitics.com, which serves as the digital hub for all of his work.