Published March 31, 2017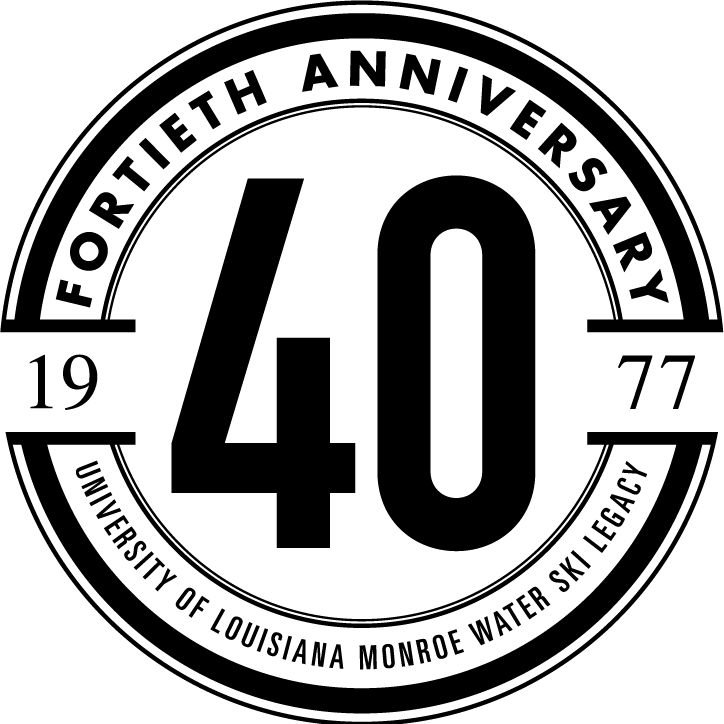 The ULM Water Ski invites you to join us for our 40th Anniversary Ski Show and Tournament in Heritage Park on Saturday, April 1, 2017.  This show will feature some of our alumni competing against each other in a fun tournament setting and will feature a ski show of our current and alumni members at 2 p.m.
The event schedule.  Please note this an estimate and we will start the next event at the conclusion of the prior event.
·         9 a.m. – Slalom
·         12 p.m. – Trick
·         1 p.m. – Jump
·         2 p.m. –  Ski Show
The event is free and open to the public.  Parking is available in Heritage Park or in front of Fant-Ewing.
Please feel free to bring lawn chairs, tents and coolers. 
For more information, please contact Joey McNamara (mcnamara@ulm.edu) 254-493-8973.
The ULM women's team:
Emilia Hoikkanen of Helsinki, Finland; Sasha Danisheuskaya of Minsk, Belarus; Hanna Straltsova of Novapolotsk, Belarus; Sara Westerland of Stockholm, Sweden: Siani Oliver of Gold Coast, Australia; Katerina Svecova of Jihlava, Czech Republic. 
The ULM men's team:
Taylor Horton of Moorpark, Calif.; Martin Kolman of Prague, Czech Republic; Danylo Filchenko of Dnipropetrovsk, Ukraine; Alex King of Hokiitikia, New Zealand; Tom Poole of Birmingham, United Kingdom; Taylor Garcia of Winter Garden, Fla.