Published April 27, 2017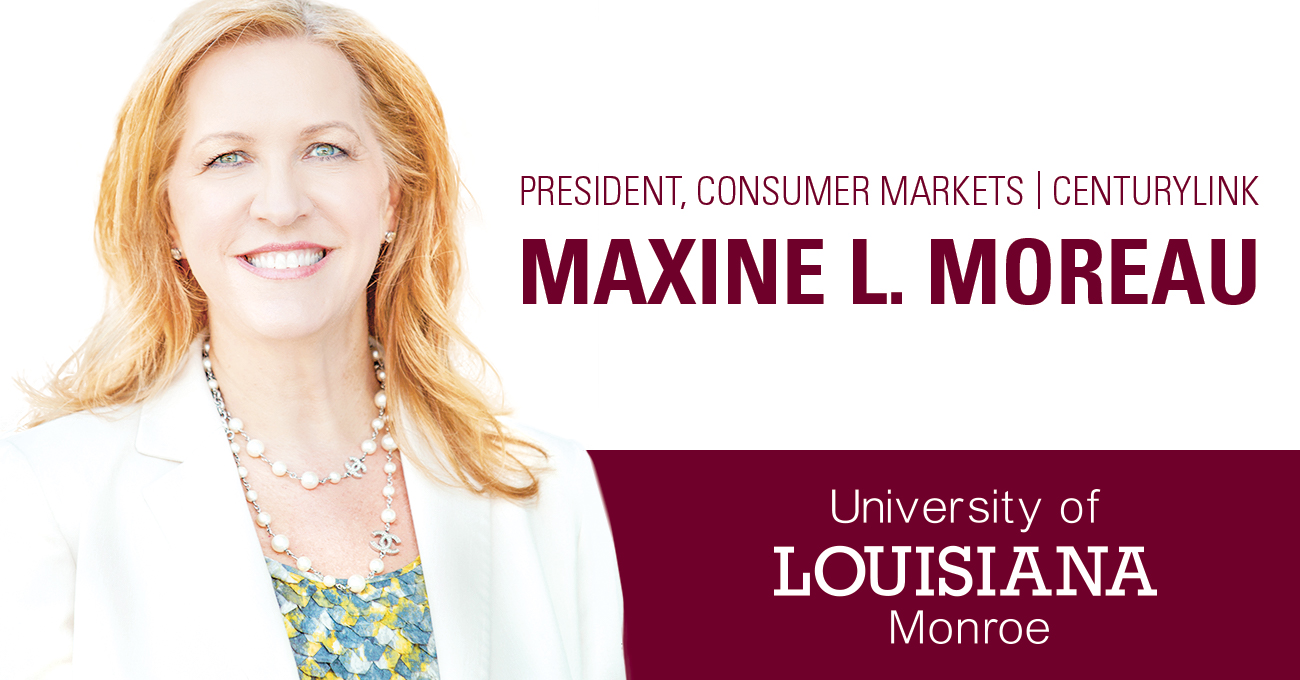 CenturyLink's President of Consumer Markets, Maxine Moreau, will serve as the speaker for the University of Louisiana Monroe's Spring Commencement Ceremony at 10 a.m., Saturday, May 13, in Fant-Ewing Coliseum.
Moreau oversees CenturyLink's traditional telephone service in 37 states, focusing on providing customers access to the power of the digital economy. She leads sales, customer service, marketing, service delivery, service assurance and regional field operations and is responsible for overall profit and loss and the customer experience.
Moreau joined CenturyLink in 1983, the year she earned a Bachelor of Science in Computer Information Services from ULM.
Prior to her current role, Moreau served as executive vice president of Global Operations, responsible for the end-to-end planning, engineering, construction, operation and maintenance of CenturyLink's 250,000-route-mile U.S. fiber network and a 300,000-route-mile international transport network.
As senior vice president of Integration and Process Improvement, she led the successful integration of CenturyTel, Embarq, Qwest and Savvis into the CenturyLink portfolio, making CenturyLink a Fortune 150 company and the third-largest telecommunications provider in the United States.
Moreau has been recognized at CenturyLink for her strong leadership style, focus on accountability and decision making, ability to drive efficiency, and revenue growth through improved customer experiences.
During a seven-year absence from the company, Moreau served as chief services officer for Broadwing Communications in Austin, Texas, and as chief sales and service officer for Ionex Telecommunications in Dallas.