Published June 22, 2017
On June 21, 2017, the Louisiana Board of Regents approved the application for licensure submitted by New York Institute of Technology (NYIT) to operate a College of Osteopathic Medicine at the University of Louisiana Monroe (ULM).
NYIT is a private, not-for-profit institution of higher education with domestic campuses in New York (Manhattan and Old Westbury, Long Island) and Arkansas. NYIT and ULM have a nonbinding Memorandum of Understanding through which the two entities are exploring establishing a Monroe site of NYITCOM on the ULM campus.
For more information about NYIT and its College of Osteopathic Medicine, watch this video.  
---
A crisis looms: NELA faces critical health care challenge
Georgiann Potts
Special to the University of Louisiana Monroe
People driving through the parishes that make up Northeast Louisiana will see many things: fields of rich, black earth planted with promising crops, quiet waterways and forested lands filled with abundant wildlife worthy of the name "Sportsman's Paradise", and pastures of cattle and horses either lazily grazing or seeking a shady tree.
They will see something else, too. Interspersed throughout this idyllic landscape are also evidences of the grinding poverty so prevalent in this part of the lower Mississippi Delta. The remains of what were once thriving small towns stand silent with their boarded up storefronts and closed filling stations, their fuel prices still faintly visible on weathered signs. What were once viable homesteads are deserted now and barely visible behind yards once carefully tended but now overgrown with weeds dotted by the occasional discarded appliance, rusting in the elements.
Crisis in health care delivery
There is something else here that is not seen with the eye, but which is being keenly felt by those who live here. This unseen threat is the rising crisis in health care delivery to this poorest of Louisiana's regions. There are 118 Health Professional Shortage Areas (HPSAs) located within Louisiana. In laymen's terms, this means that the rural poor in Louisiana do not have even minimal access to health care professionals in all but 10 parishes. This makes them among the most underserved populations in America. 
Dr. Uma Rangaraj, a Monroe endocrinologist currently in private practice with 16 years prior experience at the Louisiana State University Health Science Center – Conway Campus (LSUHSC-C) in Monroe, understands the severity of the crisis.  
"There are people in rural Louisiana who have not even come to the edges of Monroe. I have seen many of those who have never left the farm until their mid-30s or 40s when a debilitating illness forced them to see a physician," she says.
According to the Kaiser Family Foundation, 2014 Access to Care report, Louisiana ranks 13th out of 51 (including the District of Columbia) for overall adults without a personal physician. Even more staggering is that Louisiana ranks lowest in terms of African American adults without a personal physician. This places Louisiana among the top 15 states where adults report not having a primary care physician. A 2016 feasibility study produced by Tripp Umbach (a private research consulting company specializing in medical school planning and establishment, headquartered in Pittsburgh, Pennsylvania), A Healthier Future: Medical Education Expansion in Northeast Louisiana describes the region this way: "The Delta is the Appalachia of the 21st century in terms of significant economic and public health challenges that have existed for generations and only been intensified by the loss of industry in the region."
Dr. Rangaraj puts the crisis in stark terms based on her own experience.
"It seems that often the nearest primary care office is situated well away from the patients' homes and they have no means of transportation to the site. When their primary care physician refers them onward to a specialist in Monroe or West Monroe, they do not follow up for the same reasons. I still see patients who appear a year and a half after their first referral," she explains. "The rural poor in this part of the world tend to develop disease to a ripe stage before ever seeking or receiving appropriate medical care."
What has contributed to this crisis? The answers are deceptively simple but challenging to address: a regional economic downturn, an aging physician corps, and a declining number of new primary care physicians locating their practices in this region.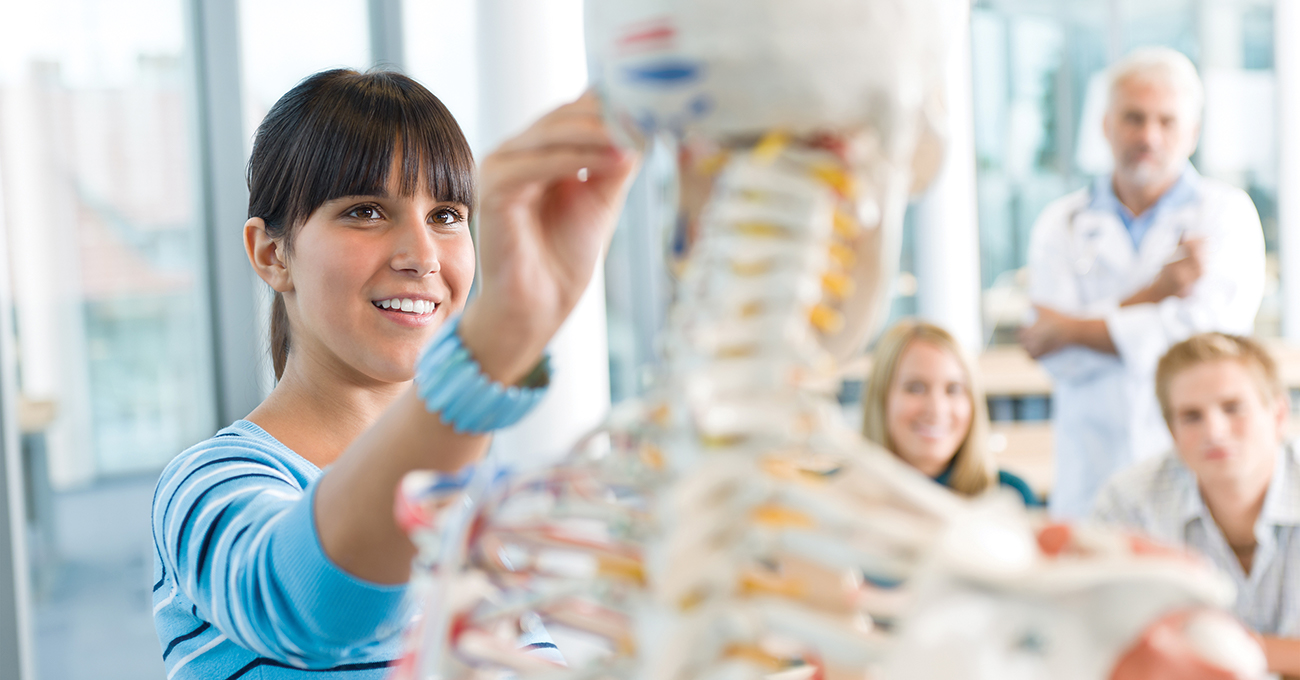 Regional economic downturn
Decades ago Delta farm jobs began disappearing, creating a downward spiral in the rural economy. Many of the small farms that once flourished here were gradually taken over by larger farming operations. Much of the manual farming work was gradually replaced by the latest technologically advanced farming equipment, eliminating countless farm-related laborers.
That was just part of the economic impact. The younger residents left the Delta in search of jobs while others, often older, settled into a cycle of poverty and dependency on government funding. As the jobs disappeared, so did the small businesses that were supported by money that had been generated by those lost salaries.
Among those areas hit hardest by the region's economic decline was health care. John S. Wells, a CPA with 35 years in public accounting serving health care clients primarily in Louisiana including hospitals, nursing homes, home health agencies, and rural health clinics, has seen this decline firsthand. 
"Rural health care evolved from many small hospitals owned/operated by physicians in the mid 1960's to virtually no rural hospital physician ownership, and from most rural hospitals offering newborn delivery services to very few continuing newborn care," says Wells. "If our rural communities are to survive financially, we need to offer health care close to home to fuel the health care economic engine in rural America.  We don't need another string of Louisiana rural hospital closures like we experienced in the 1990s (Newellton, Jonesville, Pleasant Hill, Converse, and others). When the physicians left and there were no replacements, then local hospitals closed. Those communities now struggle financially and with health care delivery."  
Wells feels the impact right in his own hometown. The Delhi hospital where he was born stopped delivering babies some years ago, and is now no longer physician-owned. It has become instead a public hospital service district. 
"Our rural hospitals, like the one where I was born in Delhi, Louisiana, serve the population that remains in rural America, a higher percentage of elderly, poor, and uninsured patients as compared to most urban hospitals," says Wells. "Additional primary care specialists, trained in the latest care and maintenance techniques, are needed to help manage and improve the care outcomes for our rural folks who often lack the resources and transportation to access care in urban areas."
Aging physician population
A second contributing factor to the health care crisis is the aging physician population in this region. According to the Tripp Umbach study, nearly one-third of Louisiana's physicians will retire within the next 5 years. This reflects a national trend downward throughout the United States. Northeast Louisiana has already experienced a significant number of physicians lost through retirement or death, and, according to Wells, most did not have a partner to take over their practice.  
Dr. Soheir Nawas, retired pathologist who worked 27 years at LSUHSC-Conway and was a professor of Clinical Pathology, sees the impact of this aging physician corps.
"The majority of my colleagues who started practicing at the same time that my husband and I did are already retired or they are very close to the retirement age," she says. "Unless we attract a new, younger, population of doctors, we will have a shortage especially in the primary care area."
Dr. Floyd Jones, hospitalist at Glenwood Medical Center in West Monroe, Louisiana, concurs.
"As a physician reaching retirement age myself, I see firsthand the need for additional doctors. A large majority of my peers in this area are also nearing retirement," Jones explains. "I have witnessed through my work as a hospitalist the increased difficulty in locating physicians over the last four years."
The loss of these rural physicians has added to the burden being borne by the larger, urban hospitals and medical centers. Dr. Nawas saw growing evidence of this shift while working at LSUHSC-Conway.
"I am a pathologist so I didn't have direct interaction with patients. Even so, I was aware of the huge number of patients who used to fill our waiting room in the pathology department area at LSUHSC – Conway. There were so many that they would spill out into the adjacent long hospital corridor," Dr. Nawas describes. "That indicated to me the huge number of patients the physicians were seeing on this particular date both in the outpatient specialty areas and the emergency room. Most of these patients were indigent or Medicaid patients."
Medical school graduates choosing urban practices  
A related issue that is impacting the supply of primary care physicians for the rural hospitals is the fact that most medical school graduates today decide to practice in urban communities, according to Wells. 
"Reduced 'on call' requirements and a better paying population are just two reasons the supply of primary care physicians is greater in urban areas," Wells says.
Dr. Nawas agrees. 
"There is a certain percentage of medical students who graduate and will stay within a close distance to the medical school they graduated from," she says. This is explained in part by the fact that by studying and working in a particular region, the medical student develops a natural affinity for that area and a familiarity with the people there, and thus often chooses to remain.
Crisis is statewide 
The shortage of primary care physicians is a statewide problem. Using statewide data, Tripp Umbach determined that Louisiana's northern and central regions have the highest need for physicians, but that south Louisiana is also impacted. According to the Kaiser Family Foundation, 2014 Access to Care report, fully 25% of Louisiana adults do not have a personal doctor.
LSU Health Shreveport, LSU Health New Orleans, and Tulane are excellent medical school programs located within Louisiana today. These schools are attempting to address the crisis, but face limitations --- often financial. The level of support available to LSU, for example, from the state of Louisiana is limited because of the state's overall budget situation. When the state is in financial crisis, the medical programs are directly impacted.
Dr. Jones believes that having a medical college located in Northeast Louisiana would help address this crisis.
"Northeast Louisiana is in great need of physicians especially primary care physicians. Over 50% of students who graduate from osteopathy as I did, choose to be primary care physicians," Jones says. "Having a facility in this area would have a tremendous positive impact on our community and this region." 
Wells agrees with Jones' assessments. 
"A primary care medical school in this region of our state would allow placement of primary care residents in rural hospitals in the ARKLAMISS for training," he explains. "They will get to know the folks in those communities, and hopefully, many of them will remain in the rural areas after their training to build homes and families in those communities. They can bring new and badly needed innovative plans of treatment and maintenance to folks of that region."
In view of all of these contributing factors, one thing is certain. If this crisis is not addressed boldly and quickly, those living in this already underserved region will face even more challenges in their everyday lives. Their access to quality health care --- both preventive medicine and disease control --- will likely become even more limited.