Published July 13, 2017
Brown Stadium renovation project underway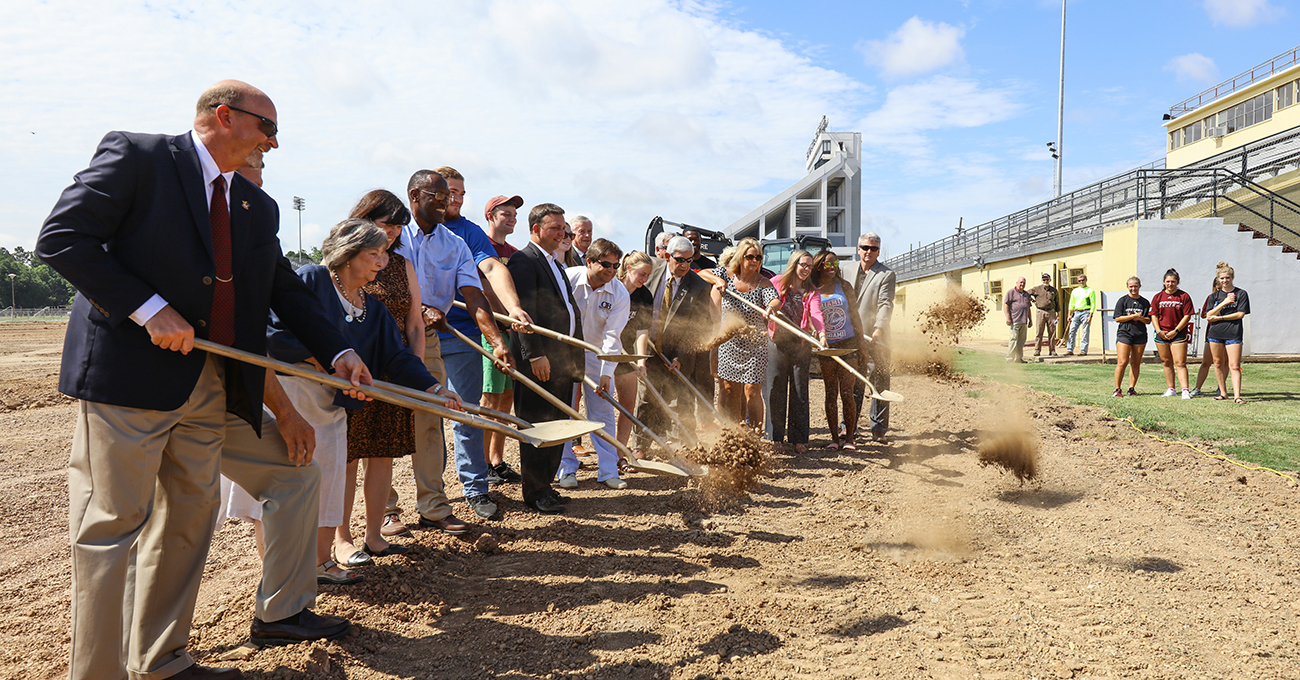 Mornings in a Louisiana summer can be fickle. At 10 a.m. with a slight breeze you're lulled into a false sense of, "Oh, this isn't too bad."
Then, smoothly as a runner taking the bend in 200-meter relay, the wind is gone and the blistering sunshine makes you wish for a hat, sunglasses and ice water.
The swiftly changing weather didn't bother the crowd Wednesday at Brown Stadium at the University of Louisiana Monroe. The people were there for the groundbreaking on the long-awaited new track and soccer facility, along with renovations to Brown.
President Nick J. Bruno addressed the group, saying, "(it's) another great day here on the bayou. This is going to be an amazing project.
"Six teams of track and our soccer team will have a facility where they can actually have games at night," he said, noting that with the new track ULM will once again be hosting meets.
The track and soccer facility is the first phase of the $5 million renovations, followed by remodeling of the stadium's offices and dressing rooms and lastly, resurfacing the parking lot.
The project is expected to be completed in May, 2018.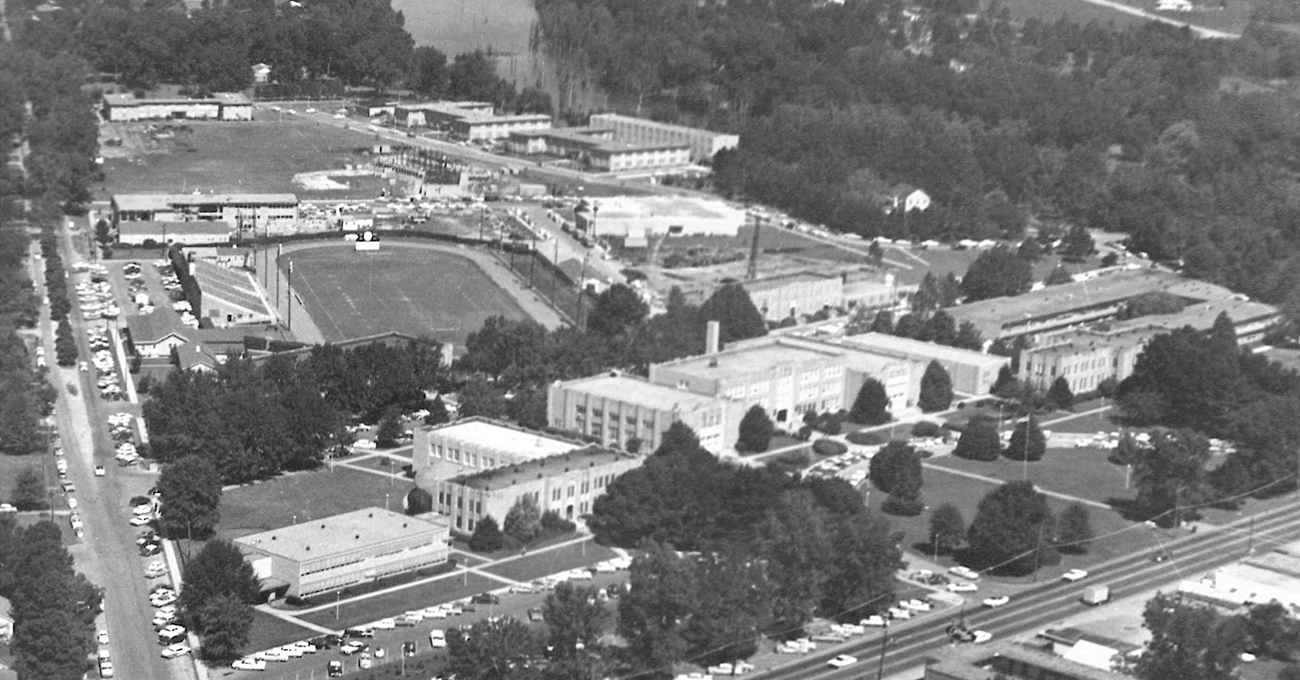 The stadium was home to the first football team, built in 1938 on the main campus. In 1967, the steel frame structure was moved across Bayou DeSiard. A new track, later named for longtime track Coach Bob Groseclose, was built at that time. In 1978 the football team moved to the new Malone Stadium.
Women's soccer was played at Brown from 1999-2006 when it moved to the new soccer complex at the Grove. Men's soccer was at Brown from 1979-85. There is no longer a men's soccer team.
The ULM track team continued to use Groseclose Track, but stopped hosting meets four years ago because of the track and stadium's aging conditions.
But that, like summer weather, is about to change.