Published July 21, 2017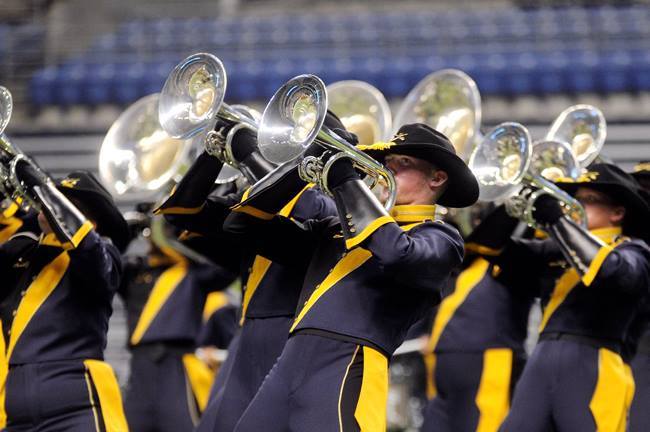 The University of Louisiana Monroe welcomes the world-famous Troopers Drum & Bugle Corps for a day of rehearsal and a performance of its competition show on Tuesday, July 25.
Based in Caspar, Wyo., Troopers is a founding member of Drum Corps International, one of the largest organizers of youth activities in the world. The corps members are high school and college musicians.
In the summer, the Troopers travel to competitive shows and camps throughout the country. The stop in Monroe is on the way to a competition in Hattiesburg, Miss., on Wednesday.
"Their goal is perfection," said Dr. Derle Long, Director of the School of Visual and Performing Arts. "The band is brass and percussion with a color guard. They have rigorous rehearsals to do these shows. We host them for a day and in return they do a complete run through of the competition show."
The Troopers compete in Dallas on Monday then travel to ULM where they will spend the night on campus and Tuesday rehearse on the Sound of Today practice field and in Malone Stadium.
Rehearsals are 10 a.m.-2 p.m. and 3 p.m.-7 p.m. At 6:30 p.m. the Troopers will perform the competition show in Malone Stadium.
All rehearsals, including the 6:30 p.m. show, are free and open to the public. No videotaping is allowed due to copyright laws.
After the show, the Troopers will shower and have supper before boarding buses bound for Mississippi.
For more information, check out ULM's Visual and Performing Arts Facebook Events page or the Troopers Facebook Page.