Published August 28, 2017
Fant-Ewing Coliseum was filled with University of Louisiana Monroe supporters, fans and alumni Thursday for the second annual ULM's The Pursuit. The event is a kick-off for the 2017-18 academic and athletic year.
The event is a kick-off for the 2017-18 academic and athletic year.
FOR MORE PHOTOS FROM ULM'S THE PURSUIT, VISIThttp://photos.ulm.edu/p975816007
The Pursuit is named after the Curtis P-40 "Warhawk" fighter planes flown by Gen. Claire Lee Chennault's Flying Tigers during World War II. The ULM Warhawk mascot takes its name from the planes, which are iconic with the noses painted with an open shark's mouth with jagged teeth.
ULM videos from the year were highlights of the evening, beginning with the new "The Big Reveal," which introduced the new institutional logo.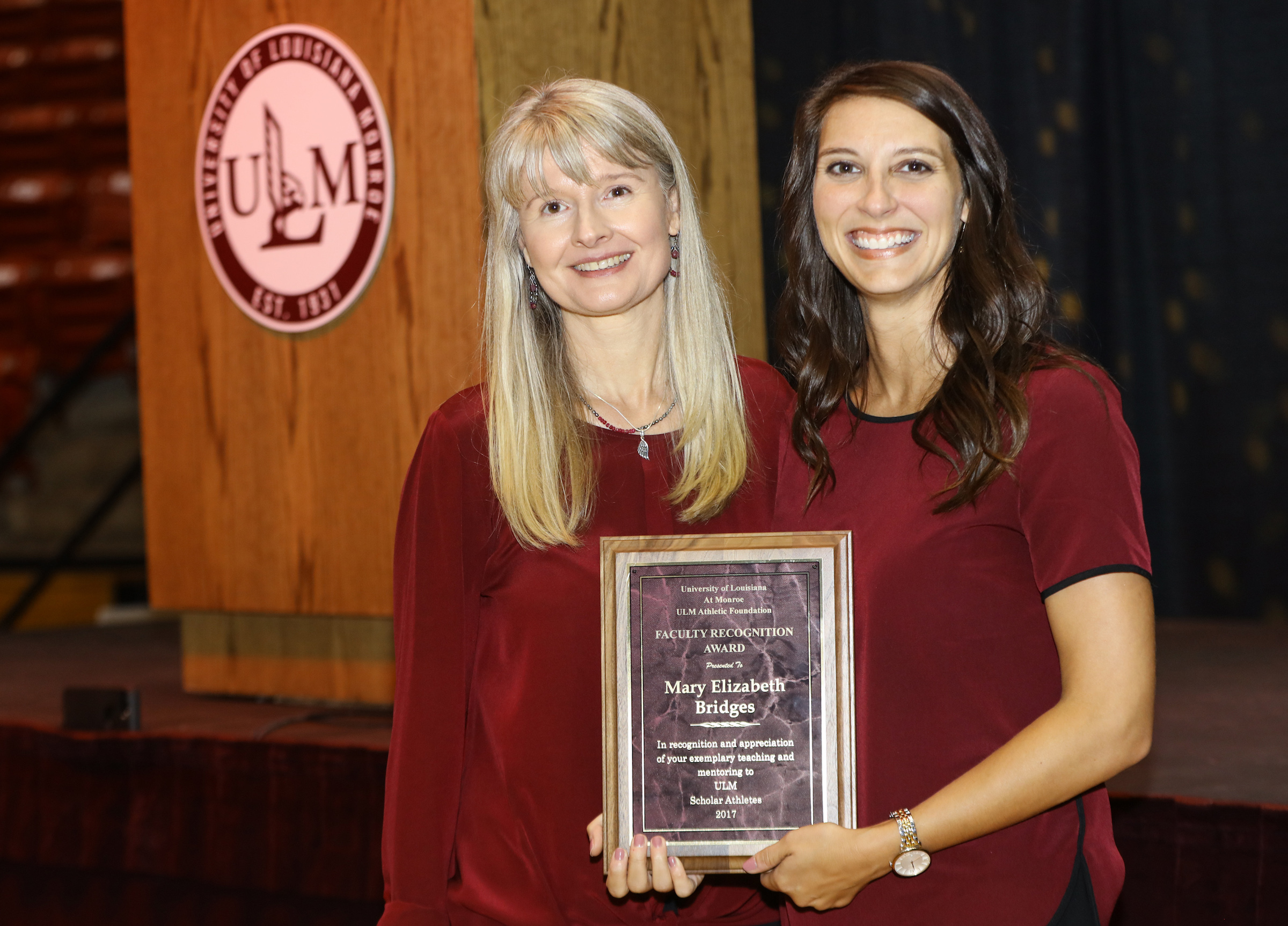 The first speaker was President Nick J. Bruno, whose presentation highlighted some of the accomplishments over the past year and some plans for the 2017-18 year.
The exciting new video "We Started on the Bayou," which will be played on ESPN during televised Warhawk football games, was shown for the first time to an enthusiastic crowd.
New Director of Athletics Nick Floyd spoke, as did new ULM Baseball Head Coach Mike Frederico, Women's Head Soccer Coach Keyton Wheeler and Head Football Coach Mike Viator.
Two awards were presented during The Pursuit. Mary Elizabeth Bridges was presented with the Outstanding Faculty Member Award by Dr. Mary Adams, Professor of English and Chair of the University Academic Advisory. Bridges is an instructor in psychology in the College of Business and Social Sciences and works closely with student-athletes.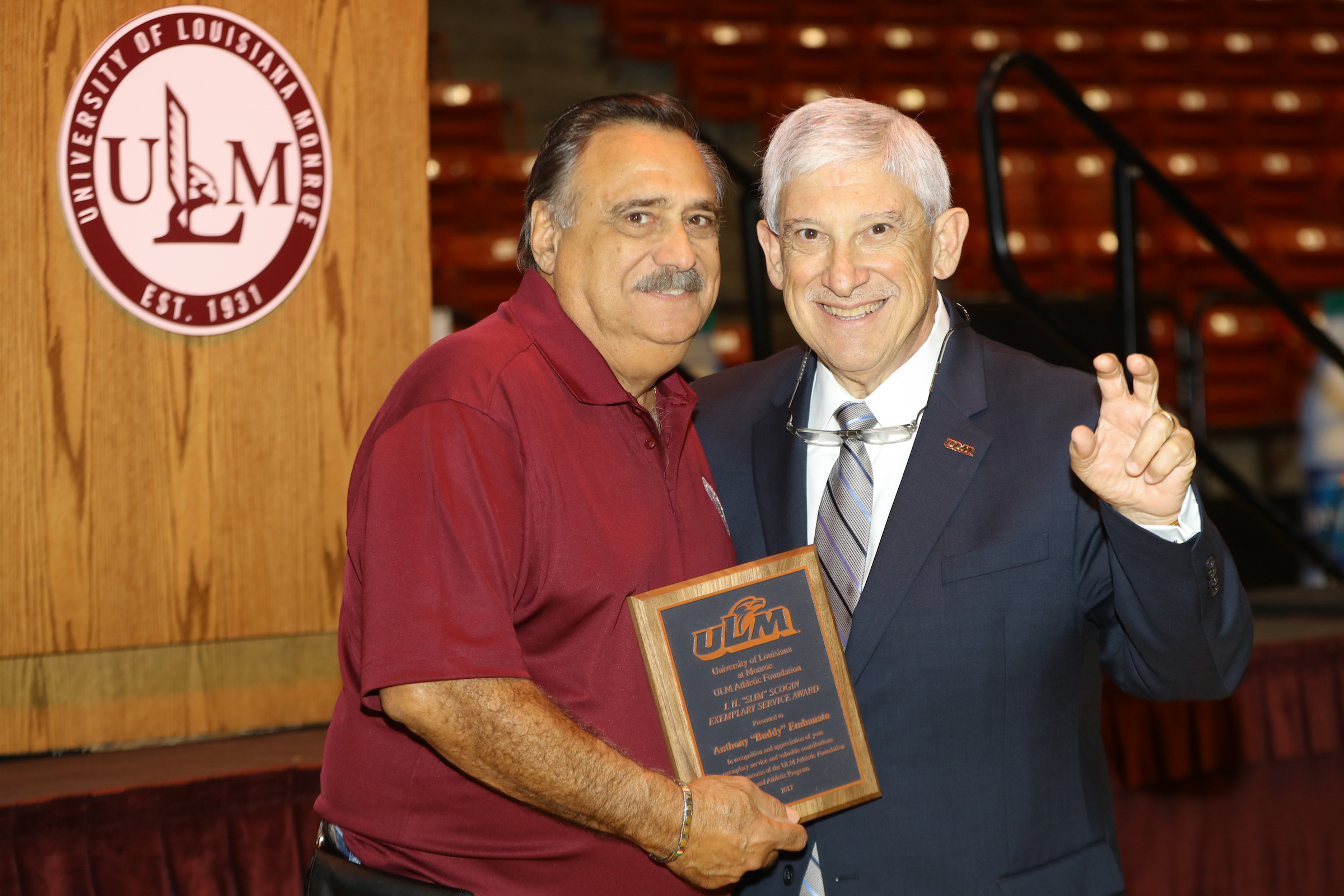 Long-time ULM supporter and active alumnus Buddy Embanato received the Scogin Award, presented by Guy Barr, past president of the ULM Athletic Foundation. He was honored with the award by the ULM Athletic Foundation for his contributions and support of ULM athletics.
Bruno and all the speakers encouraged the community to support the student-athletes and the university by attending sporting events. Warhawk football begins August 31 when ULM travels to Tennessee to take on the University of Memphis Tigers. September 16 is the first home game, when the University of Southern Mississippi Eagles come calling.  
The event was sponsored by Ouachita Independent Bank and proceeds benefit the ULM Athletic Foundation