Published September 15, 2017
The University of Louisiana Monroe's football team takes on Southern Mississippi University this Saturday, September 16 at 6 p.m. at Malone Stadium. Here are seven things you should know before heading to the game.
1. Military Appreciation Day
ULM makes this Saturday Military Appreciation Day to honor the U.S. military.
Any fan that presents a valid military ID at one of the box offices will receive a free general admission ticket.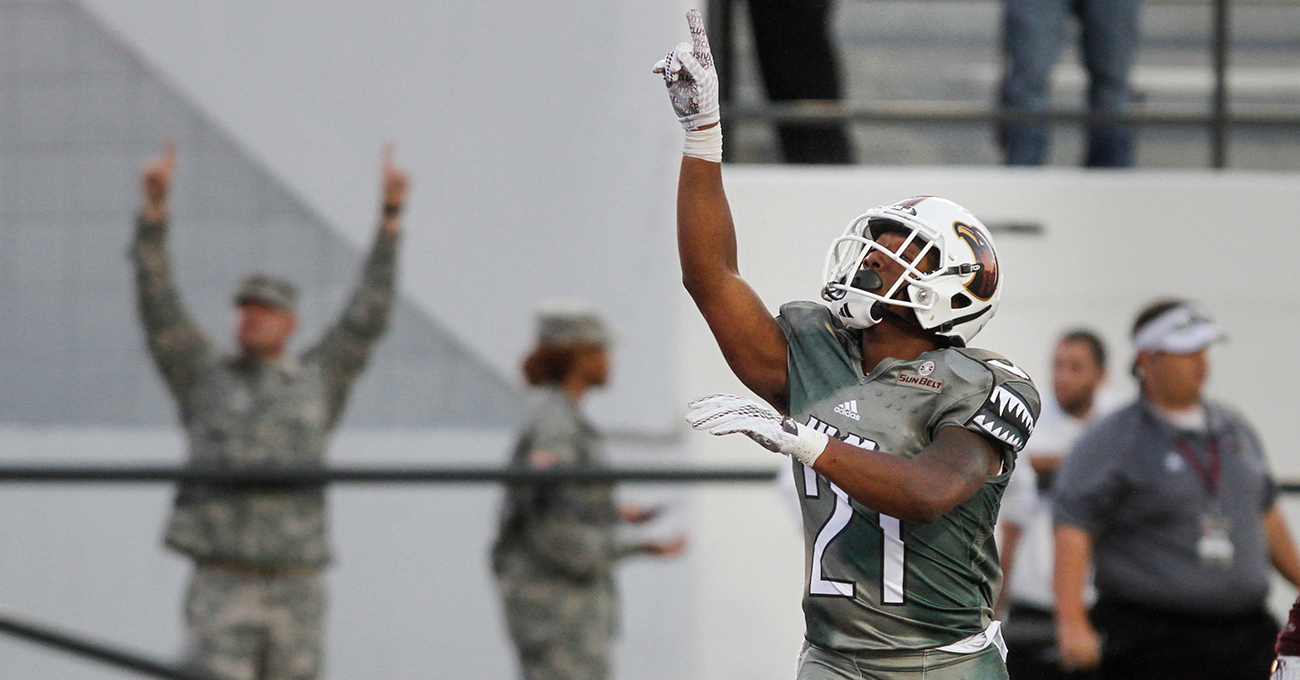 In addition, the Warhawks will wear special, army-themed uniforms dedicated to the institution's mascot for this game.
To remind, ULM's "Warhawk" mascot takes its name from the Curtiss P-40 Warhawk fighter plane, best remembered as the aircraft flown during WWII by the "Flying Tigers," or American Volunteer Group (AVG), led by General Claire Lee Chennault.
2. Tailgate in the Grove
Don't miss it because you have not truly experienced a ULM football game unless you have tailgated in the Grove.  
The Grove unites students, faculty and staff, as well as the community who all come with the same goal – to have fun and support their favorite team.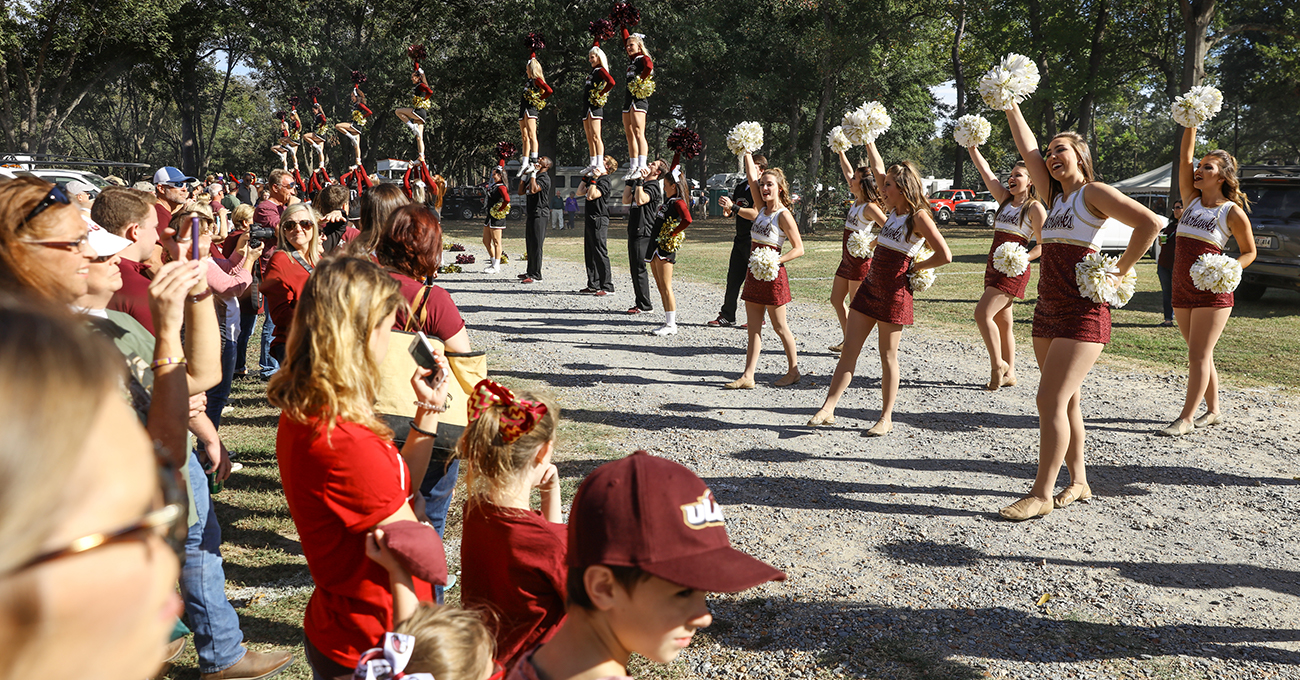 Meet friends and taste some awesome food with amazing people prior to the game's beginning.
3. Flyover and Skydivers
There will be a flyover featuring F-15's from the 159th Fighter Wing Belle Chasse, La. during the national anthem and four skydivers from Skydive Louisiana in Shreveport will skydive into Malone Stadium to deliver the game ball.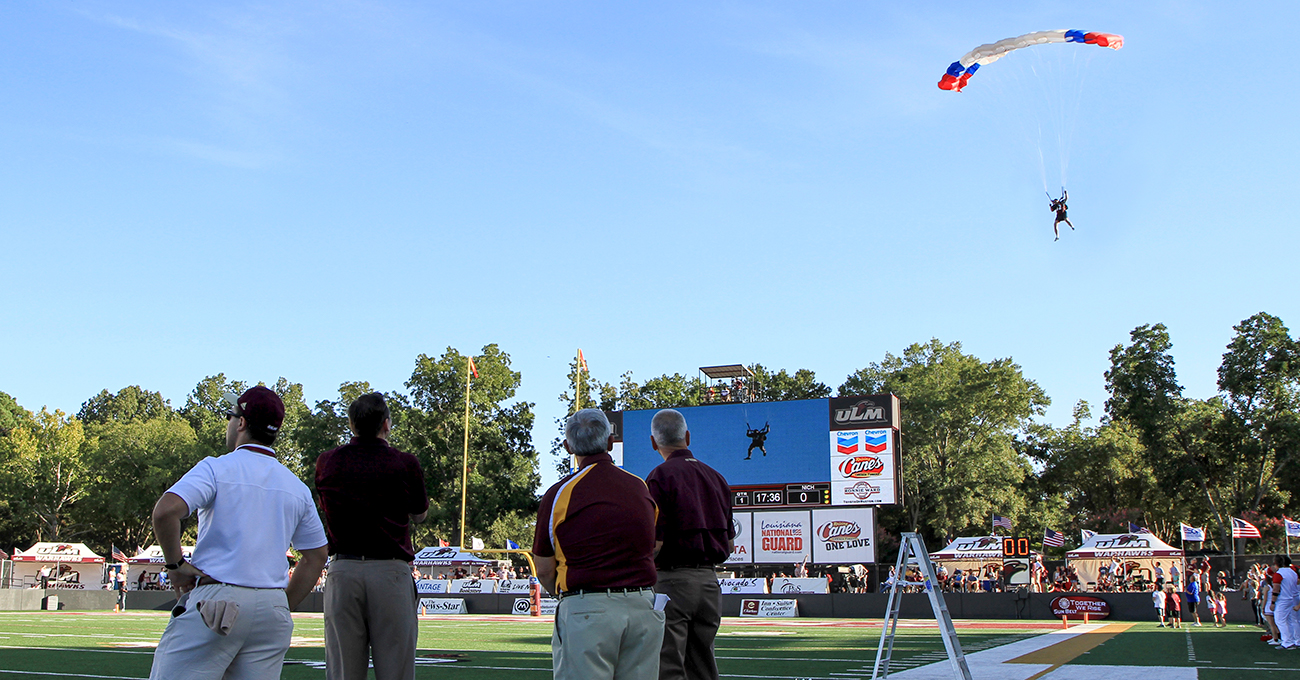 You don't want to miss these cool sky exhibitions.
4. Talon Tunnel
This is a home-opener tradition.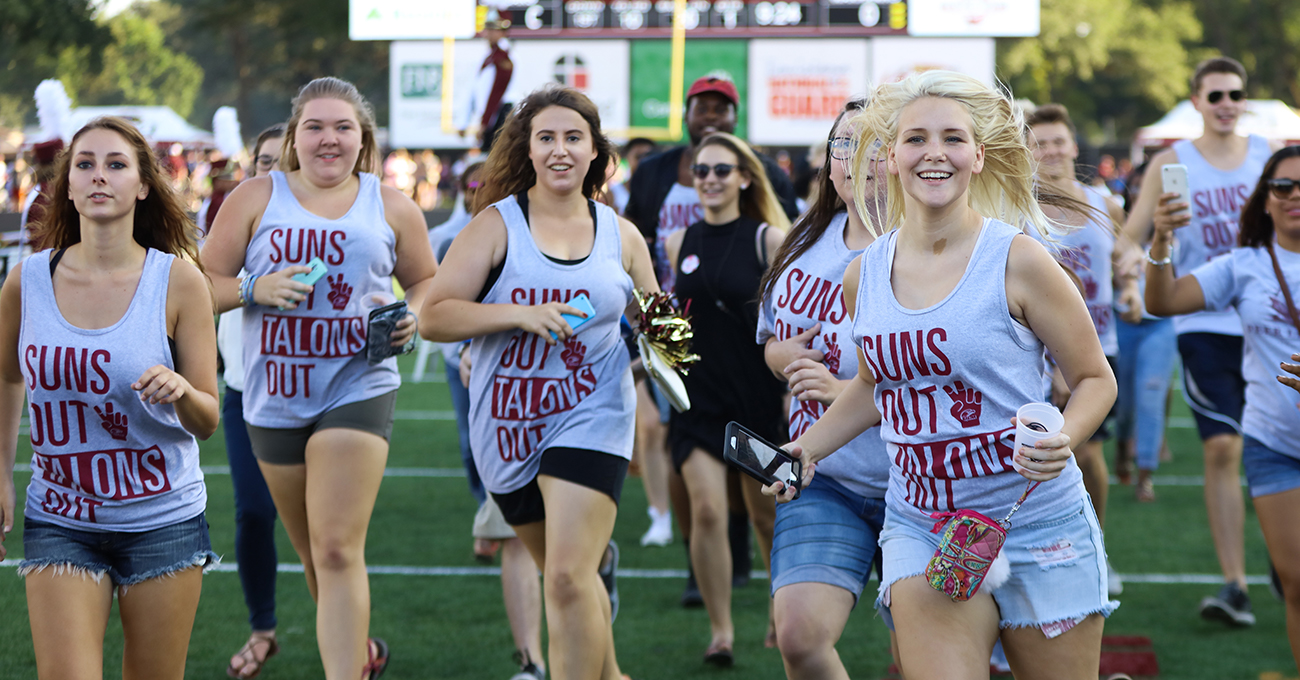 Incoming freshmen run out to the field prior to the game's beginning to form a corridor-like passage (tunnel) for the Warhawks to run through and enter the field in a very powerful manner.
5. Student Section
If you're a student, you get free admission.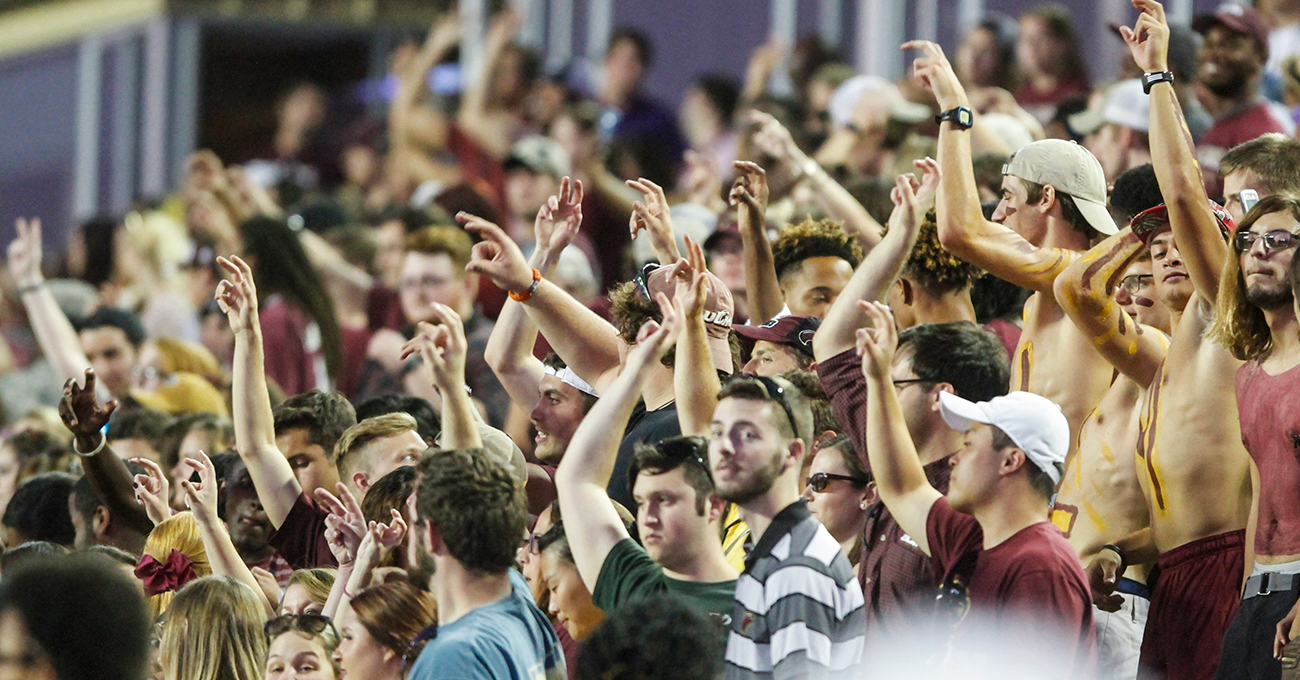 Bring your ULM ID to get in for free. Remember, this only applies to the students' section of the stadium, which is the east side of Malone Stadium.
6. Not able to come?
Let's say that you have an excuse big enough to miss this game. Well, you surely will miss a lot of fun by not coming to campus, but you will still be able to see the game, and here is how.
The game will be available online on ESPN3 as well as on the WatchESPN app. 
7. Show off your ULM pride

It's as simple as that! TALONS OUT and TAKE FLIGHT! Let's go Warhawks!