Published September 21, 2017
Bayou DeSiard is the heartbeat of the University of Louisiana Monroe. Any given day one can see skiers from the water ski team on one side of Warhawk Way where it crosses the bayou, and students in kayaks and canoes on the other. 
However what concerns the ULM Fishing Team is what lives beneath it.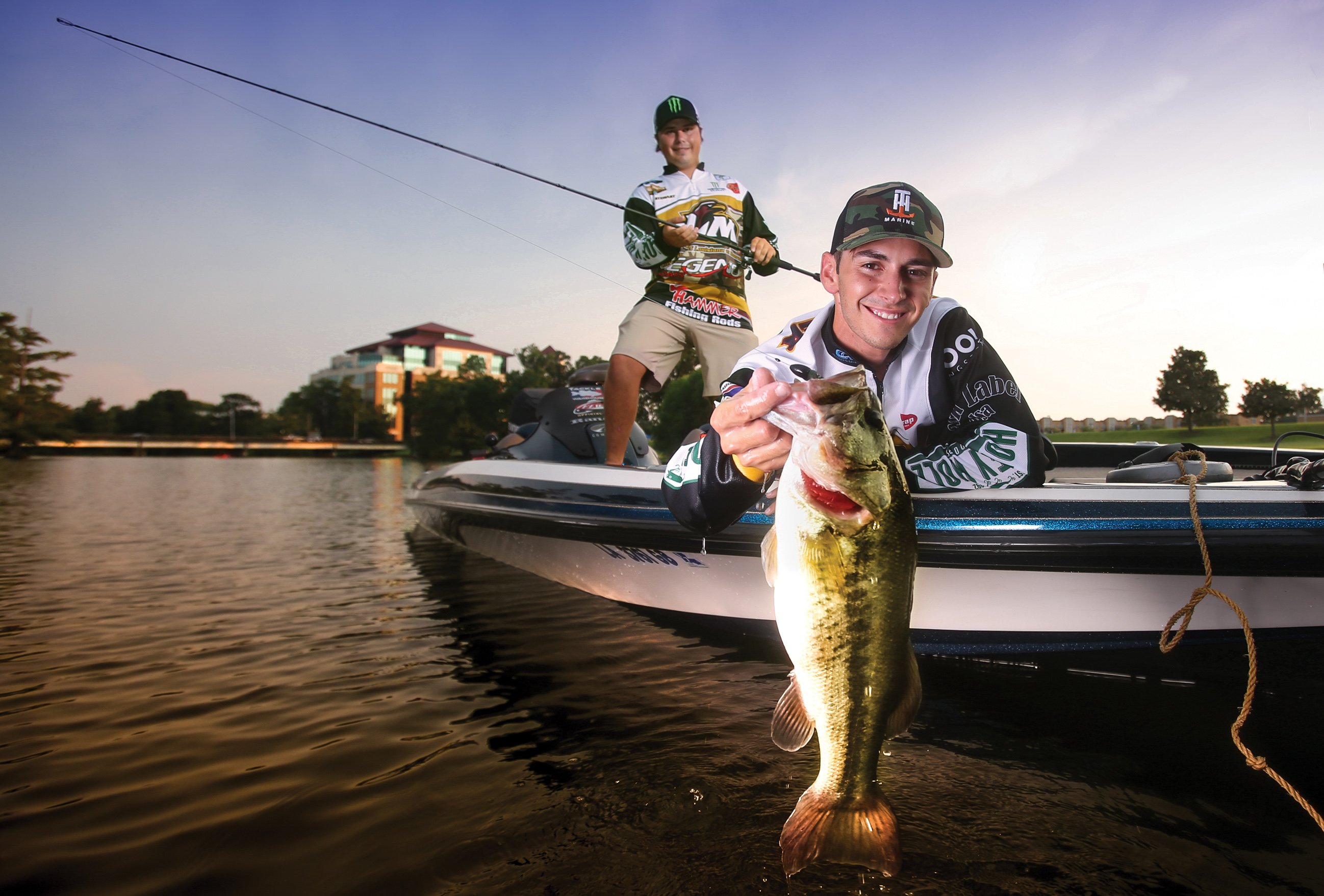 The ULM Fishing Team is a registered student organization open to all students of the university. Each month, the team hosts a scrimmage tournament on bayous and rivers around Monroe to determine which members will represent ULM at local and regional tournaments.
Competing against schools like Louisiana Tech, LSU, Texas A&M, Baylor University, UL Lafayette, Arkansas Tech and LSU-Shreveport, the team has to qualify on the regional level to qualify for nationals. They compete in tournaments hosted and sanctioned by Fishing League Worldwide (FLW) and Bass Anglers Sportsman Society (BASS).
"It feels great and it is a privilege to get to compete against the best college anglers in the country," said Nicholas Joiner, a senior agribusiness major.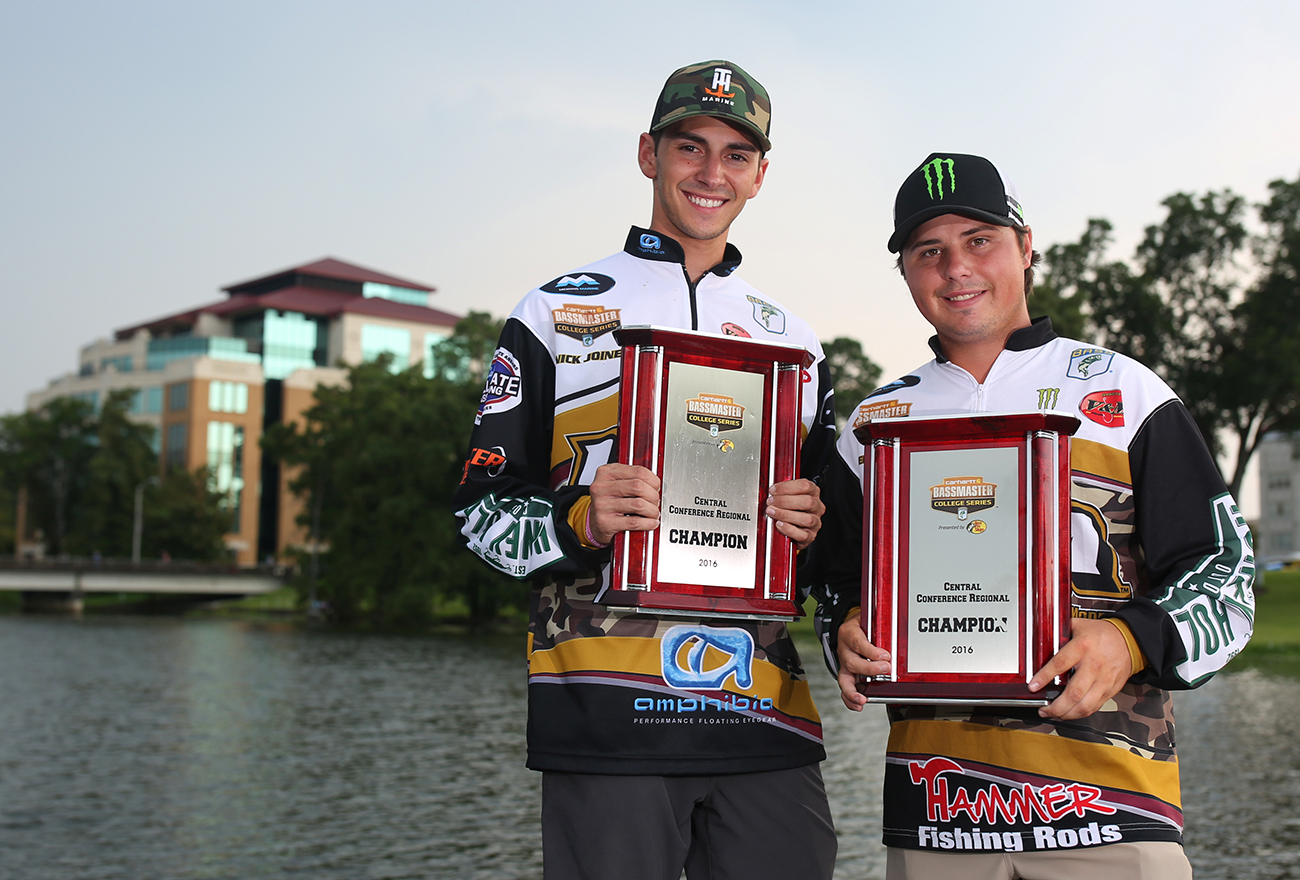 The ULM fishing team won fourth place at the YETI FLW College Fishing National Championship bass fishing tournament on Wheeler Lake in Rogersville, Alabama. The win topped off a season of national success for ULM as they are also currently ranked 7th out of 108 in Cabela's School of the Year 2017 ranking.
Representing ULM, Joiner and Tyler Stewart, a senior business administration major, took fourth place. They were also the highest placing team from Louisiana. ULM took four teams total to the national tournament, three of which qualified on the Ouachita River.
At nationals, the team of Joiner and Stewart caught 38 pounds, 5 ounces over three days. The team of West Monroe natives competed against colleges from all over the U.S. in the 150-boat field.
In 2016, Stewart and Joiner qualified for the national tournament after winning first place at the FLW College Regional bass fishing tournament on the Ouachita River last year.
Looking to the 2017-2018 season, the ULM team will participate in a YETI College Fishing regional qualifier on the Red River this semester for a chance advance to the 2018 YETI FLW College Fishing National Championship.
Joiner is fishing for one last year and looks forward to another successful season. Stewart, a senior business administration major, will begin his professional bass fishing career in the next year.
"It's nice to end my college career on a good note and to have some forward momentum going into my first year pro this upcoming season," Stewart said. 
2017 Fall ULM Fishing Team: Jacob Andrews, Wes Banks, Hogan Beckley, Jackson Blackett, Kris Chamberlain, Tyler Craig, Slade Daniels, Koby Dortch, Hunter Freeman, Nick Joiner, Spencer Lambert, Luke O'Neal, Sarah Nunnery, Zoe Poole, Brandon Powers, Luke Prejean, Stihl Smith and Tyler Stewart.