Office of Marketing and Communications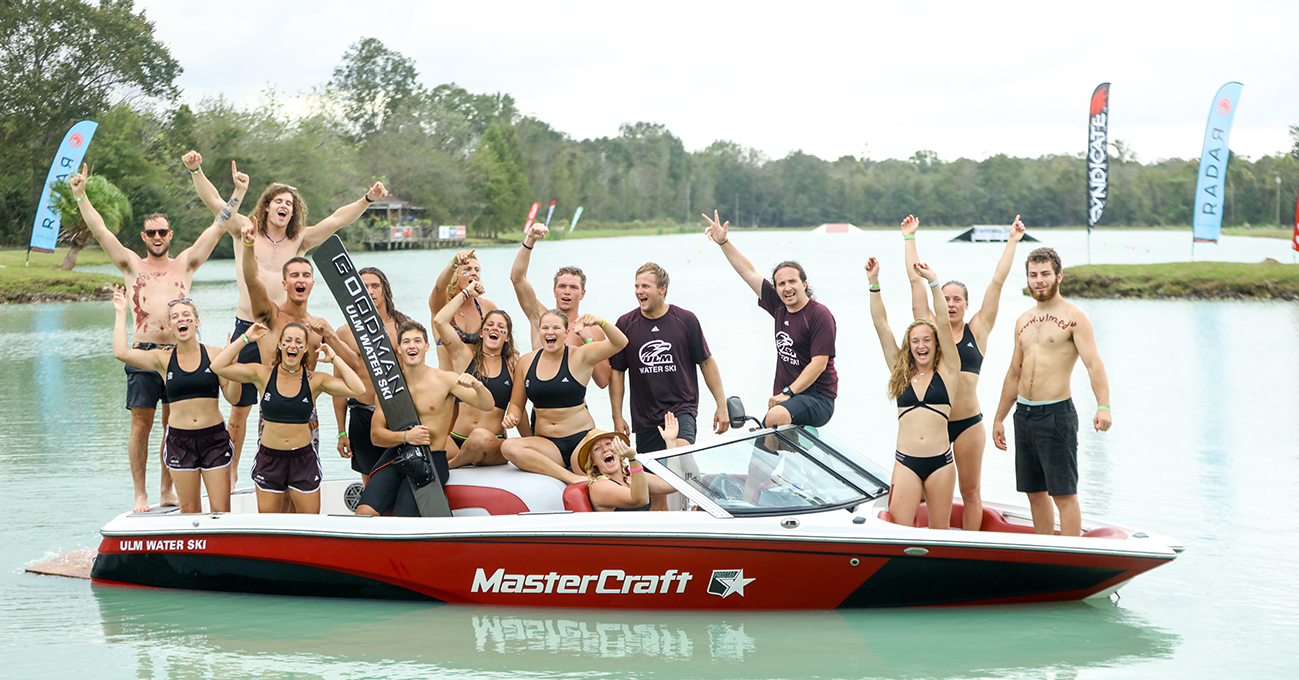 MONROE ­– The University of Louisiana Monroe Water Ski Team traveled to Bennett's Water Ski and Wakeboard School in Zachary, La., to compete in the 38th national championship of the National Collegiate Water Ski Association. 
The Warhawks tallied 12,165 points in winning their second consecutive and 28th overall national team title since the inception of the tournament in 1979. 
Louisiana-Lafayette finished second with 11,930 points. Alabama, which tallied 11,880 points, placed third. Florida Southern College finished fourth with 11,240 points and Rollins College was fifth with 9,150 points.
The tournament was hosted by Jay Bennett and his family, longtime supporters of the ULM Water Ski Team over its 40-year history. The tournament was divided into two 12-team divisions. ULM competed in Division I with the University of Louisiana Lafayette, University of Alabama, Florida Southern College, Rollins College, Ohio State, San Diego State, Clemson University, Texas A&M, Western Washington University, University of Wisconsin Madison, and Michigan State.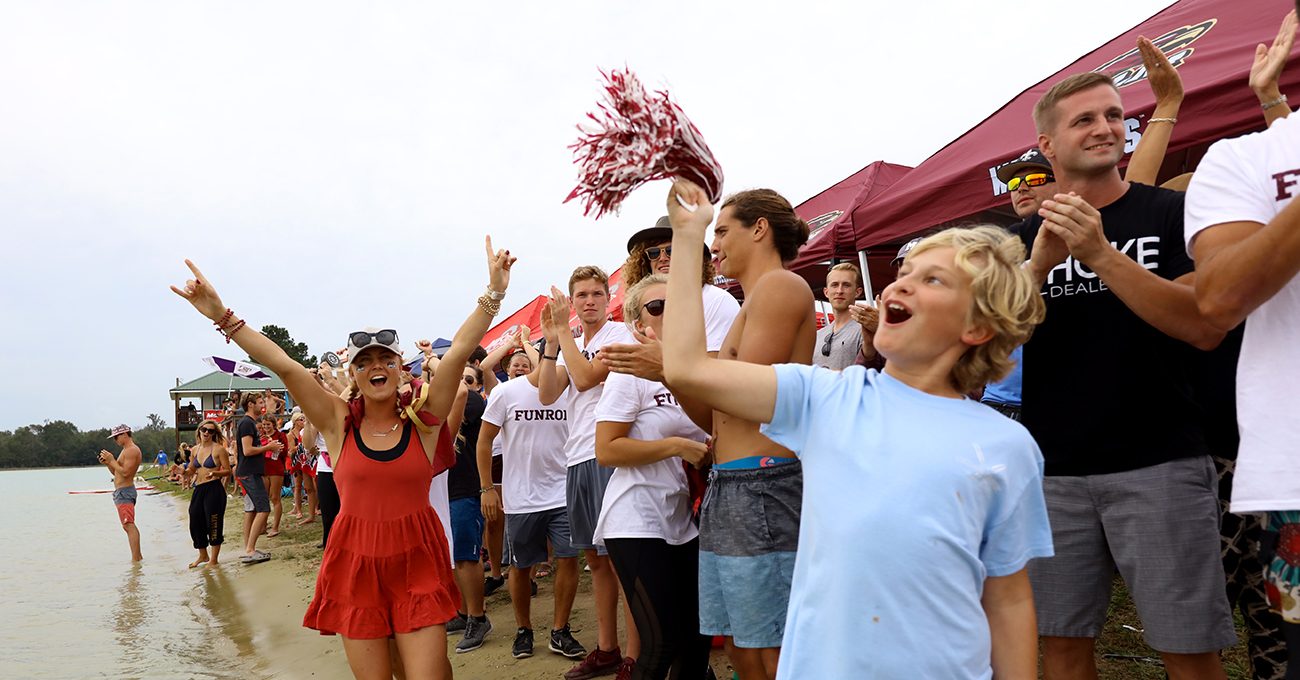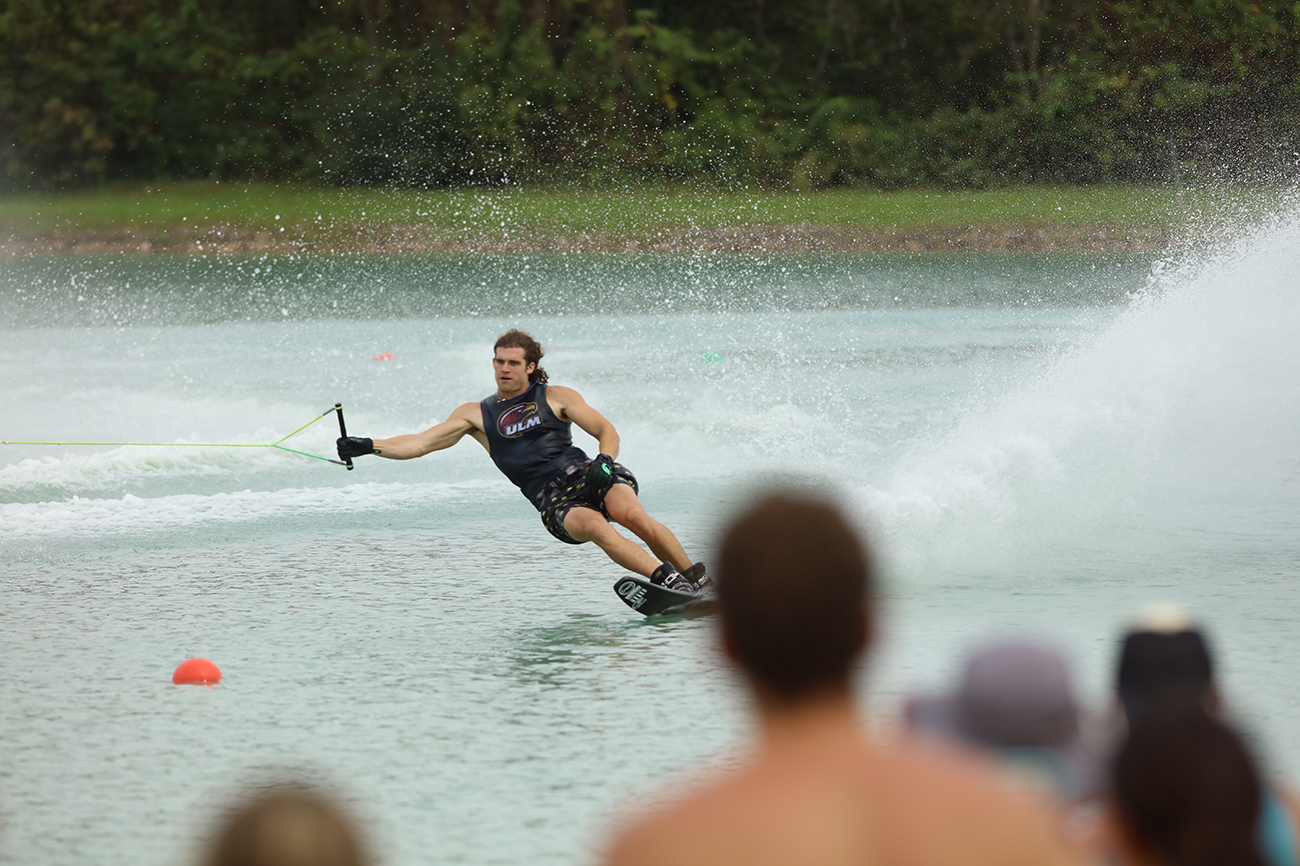 ULM Water Ski Coach Joey McNamara said, "The team has spent the last nine weeks putting their heart and soul into skiing the best they can. I have never been prouder of these athletes."
Throughout the tournament, the team managed to maintain a first-place overall position.
On the first day, the women's slalom team managed to secure the first-place for team results led by a gold medal finish for Graduate student, Hanna Straltsova, and a silver medal placement by sophomore Siani Oliver. 
The men's slalom team followed the women's lead and managed to secure first place with a near-record setting performance by graduate student Freddie Winter. Winter was a buoy off of tying the collegiate men's slalom record. Junior Tom Poole sealed the deal with a personal best of second place. And Warhawk freshman and current World Under-21 slalom champion Taylor Garcia rounded out the men's podium with a fifth-place finish.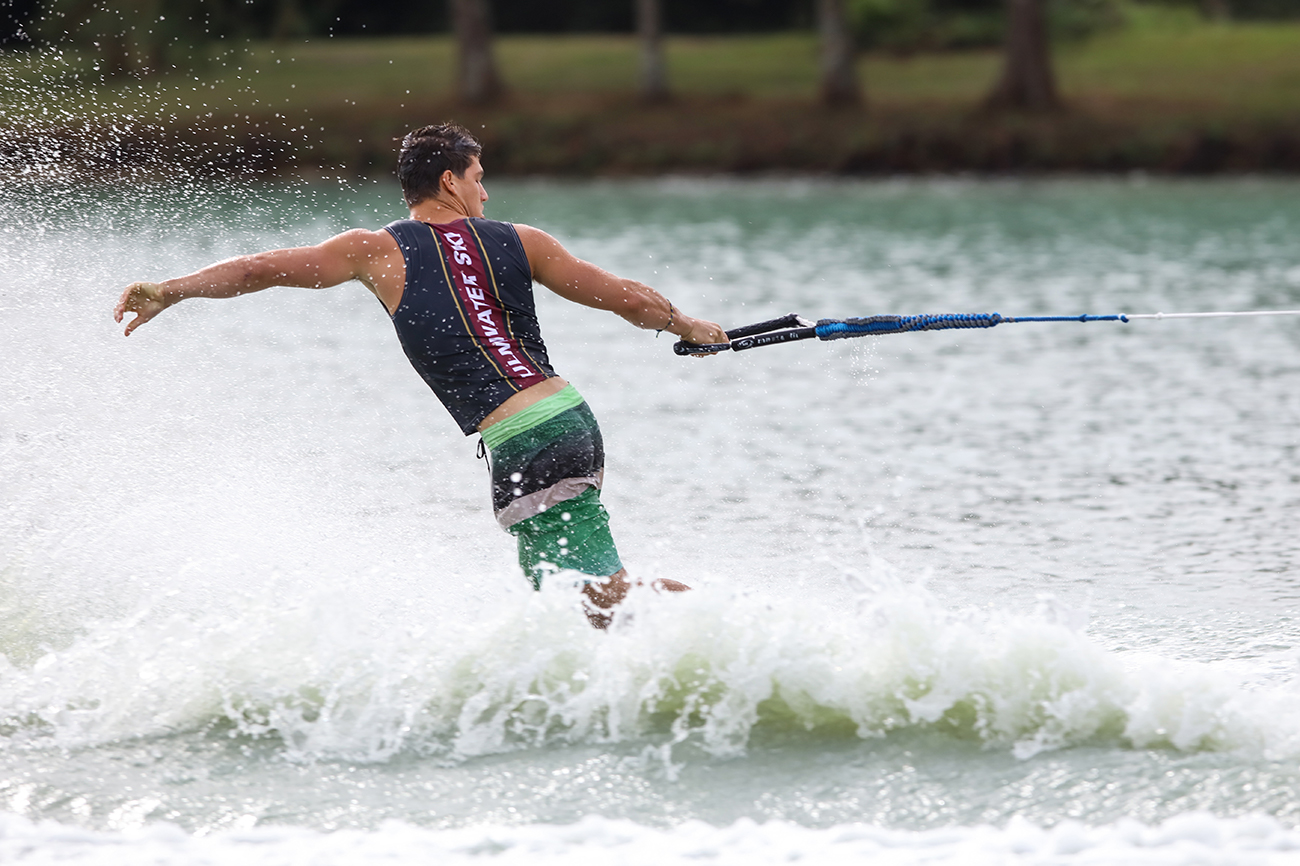 The second day started with men's tricks, a challenging event for the Warhawks. However, junior Danylo Filchenko and current World Under 21 Champion lead the men's trick team with a second place finish of 6070 points. Stand up performances by Poole, Garcia, freshman Tycho Hof, and Winter helped hold the lead for the Warhawks into the next event.
Women's jump was next and the Warhawks truly took flight. Straltsova set the current world record in women's jump on her first attempt of three with a jump of 159 feet. The previous record was set at 157 feet by Lauren Morgan of Florida Southern College in 2014.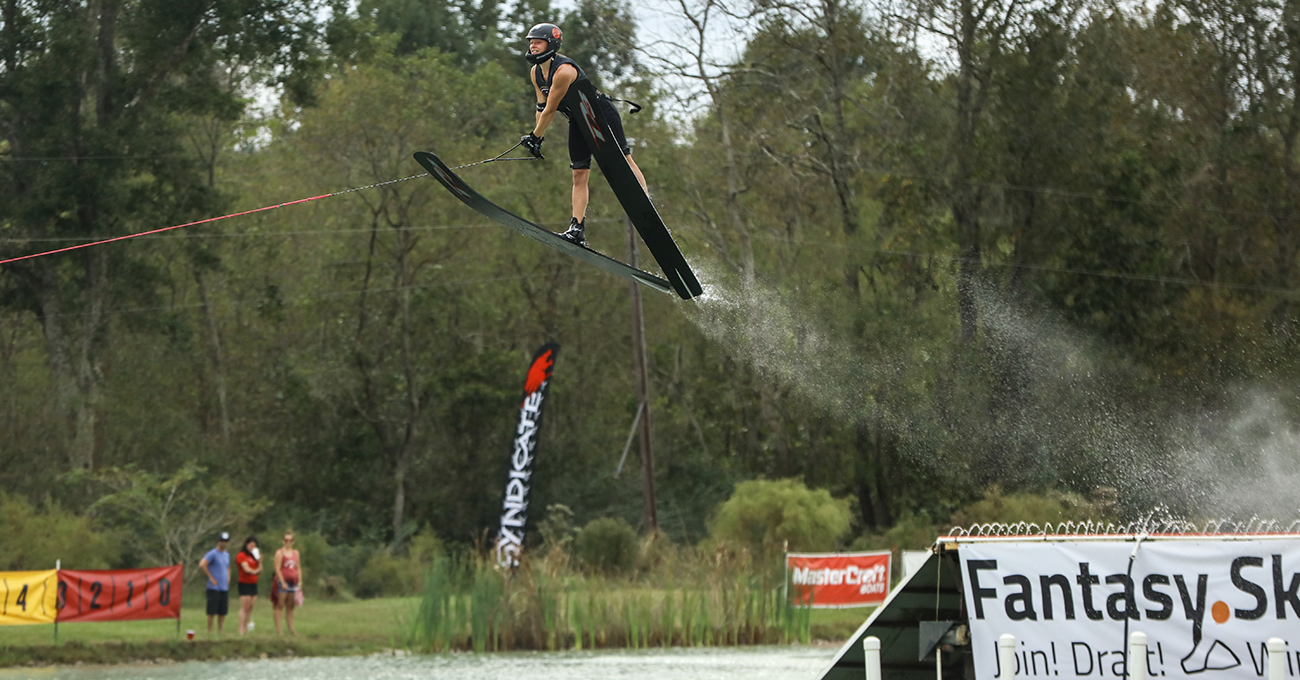 Before Straltsova set the record, teammate and team captain Sasha Danisheuskaya was one foot off the record but managed to secure the Warhawks a silver medal in jump. Freshman Emma Brunel finished fourth with sophomore Kate Svecova finishing eighth after a huge crash on her first jump. Freshman Lieke Rolvers finished out the Warhawk Women's Air Force with a massive personal best of 96 feet.
On the third day, the Warhawks started the day with two disappointing early falls in women's tricks. However, Straltsova and Danisheuskaya placed third and fourth and a standup performances by Brunel covered the unexpected falls.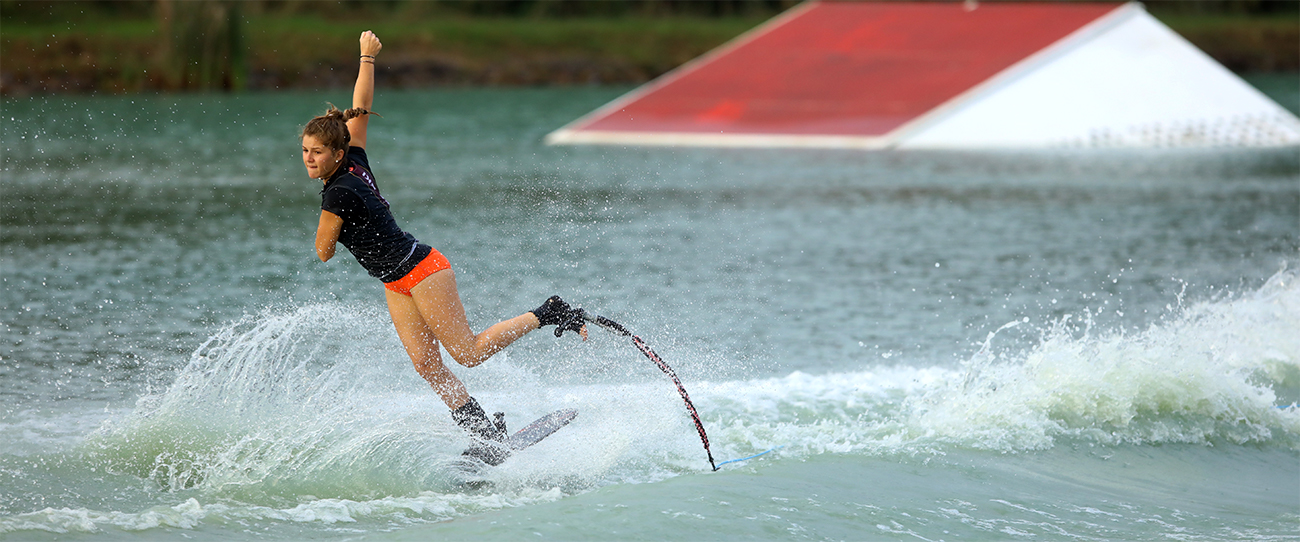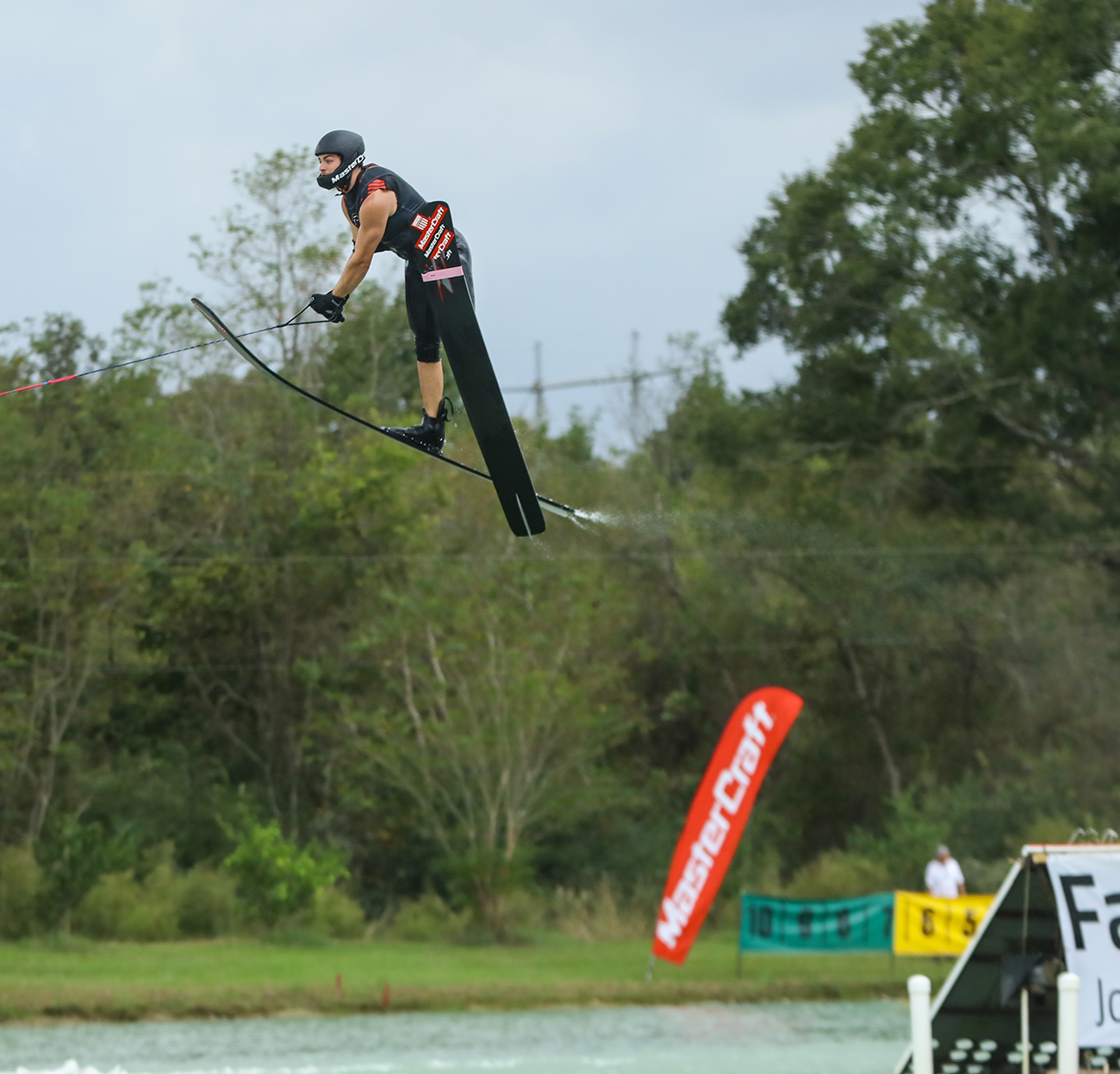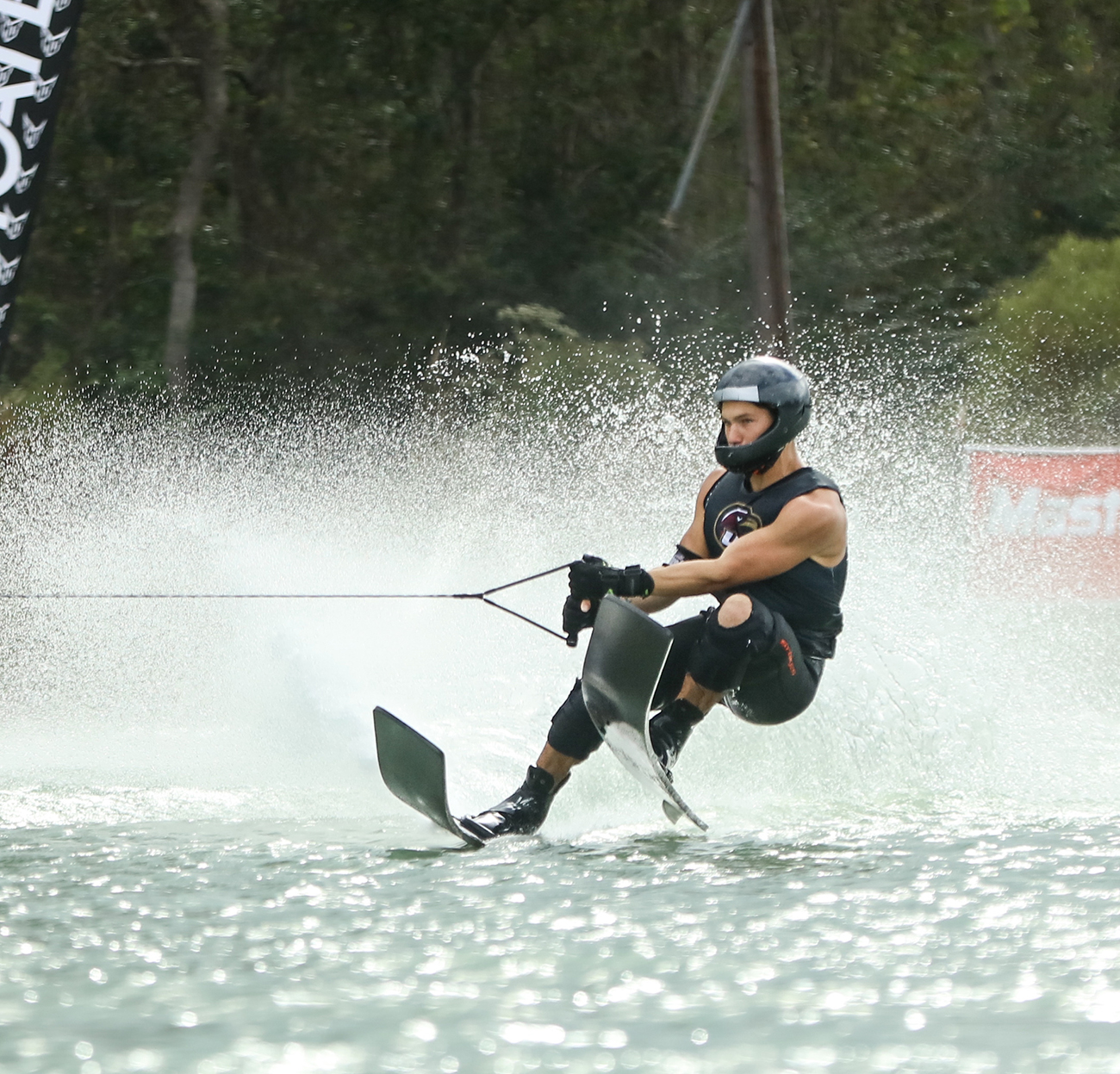 The final event of the day — men's jump — was as suspenseful as the women's jump event. The Warhawks men's jump team was ranked third coming in.
But there was no doubt which team dominated due to stellar performances by Taylor Garcia with a huge jump of 188 feet, Filchenko's 177 feet, Poole jumped personal best of 162 feet, and freshman Tycho Hof, after an injury during practice, came back to jump his farthest of the year at 142 feet. 
The tournament team consisted of all the three events of competitive water skiing: slalom, trick, and jump. Each team consisted of five men and five women per event. The full scorebook can be found at https://www.usawaterski.org/pages/divisions/collegiate/18U035CS.HTM.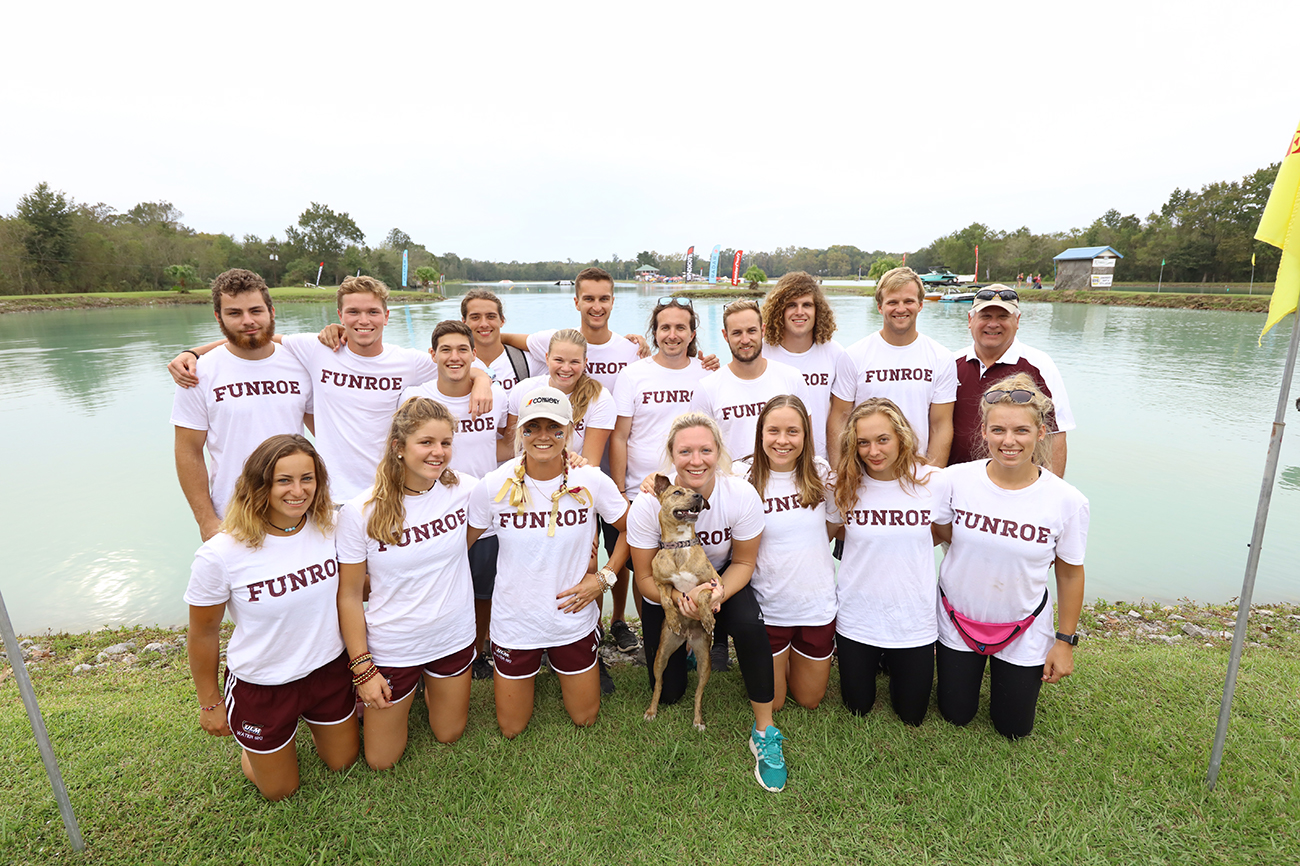 The ULM women's team:
Sasha Danisheuskaya of Minsk, Belarus; Sara Westerland of Stockholm, Sweden: Siani Oliver of Gold Coast, Australia; Katerina Svecova of Jihlava, Czech Republic; Hanna Straltsova of Novopolatsk, Belarus; Lieke Rolvers of Groningen, Netherlands; Emma Brunel of Bordeaux, France.
The ULM men's team:
Frederick Winter of London, United Kingdom; Danylo Filchenko of Dnipropetrovsk, Ukraine; Alex King of Hokiitikia, New Zealand; Tom Poole of Birmingham, United Kingdom; Taylor Garcia of Winter Garden, Fl.; Tycho Hof of Bovenkarspel, Netherlands; and Ricky Downs of Redington Beach, Fl.
Coaching Staff:Head Coach Joey McNamara of Belton, Tex.; Assistant Coach Martin Kolman of Prague, Czech Republic; Assistant Coach Janice Stevens of Iroquois, Ontario; Camile Currier, Vice President of Student Affairs.
Published October 27, 2017