Published November 1, 2017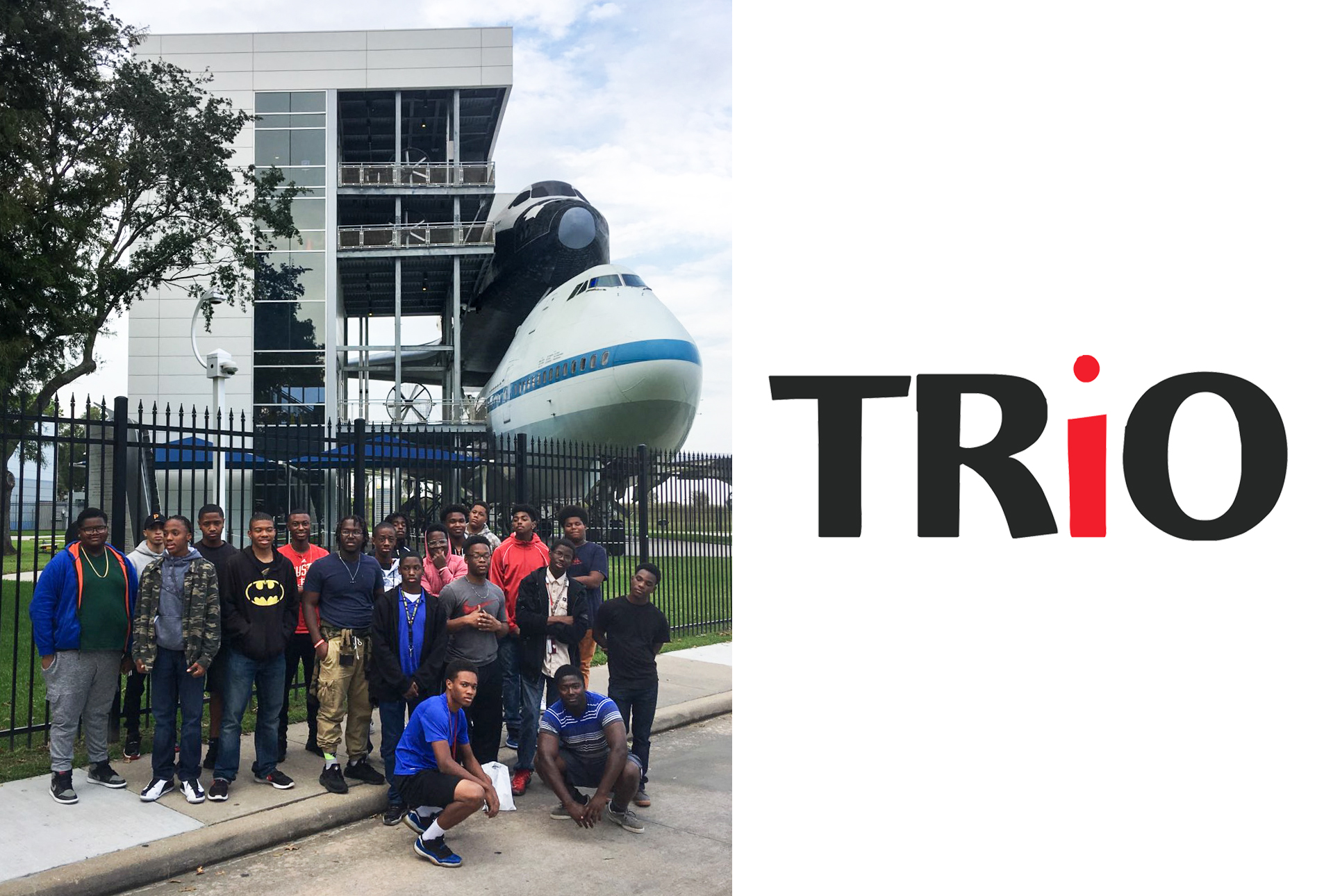 Since 2014, the University of Louisiana Monroe TRIO Program-Educational Talent Search, in partnership with Parks Community Support Services, Inc., has sponsored a Raising Achievement of Male Students (RAMS) mentoring program.
The year-round program provides coordinated efforts with area high schools, local businesses and a cross-section of community leaders.  
The mission of the program is to motivate and academically and socially prepare students from first-generation and income eligible backgrounds to complete high school, enroll in college and graduate from college, as well as, to prepare the student for the changing workforce. 
The RAMS program provides area high school males with opportunities to excel academically, prepare for college and develop leadership skills necessary to shape the future around them. Core activities include academic and social skills development, effective communications, capacity and network building. Students are provided with a broad array of educational experiences that include recent visits to NASA International Space Center in Houston, Texas, the Louisiana State Capitol in Baton Rouge, and WWII Memorial in New Orleans.  
Currently, the program meets one Saturday morning each month at the ULM Activity Center. Approximately 40 male youth from Richwood High School and Wossman High School participate in the program.
Additionally, the students are paired with a near-peer mentor to aid in strengthening academic engagement, coursework tutoring, community involvement, and youth development (social engagement). There is no cost to the student.  
The RAMS mentoring program recognizes that change will not happen overnight — it will take a sustained, unyielding effort to aid these young men to develop into tomorrow's leaders and community game changers. The ULM TRIO RAMS program and partners believe that by coordinating their efforts to make this program a success, it will have not only a positive effect on the students but will also provide a better-educated community; a better prepared workforce; a self-sufficient individual; and a more productive citizen. 
For additional information contact the ULM TRIO programs at 342-1097 or Joe Riser, M.Ed. at riser@ulm.edu.