MONROE — The 2018 Miss University of Louisiana Monroe Pageant is scheduled for Friday, Nov. 10, at 7 p.m. in Brown Auditorium on the ULM campus.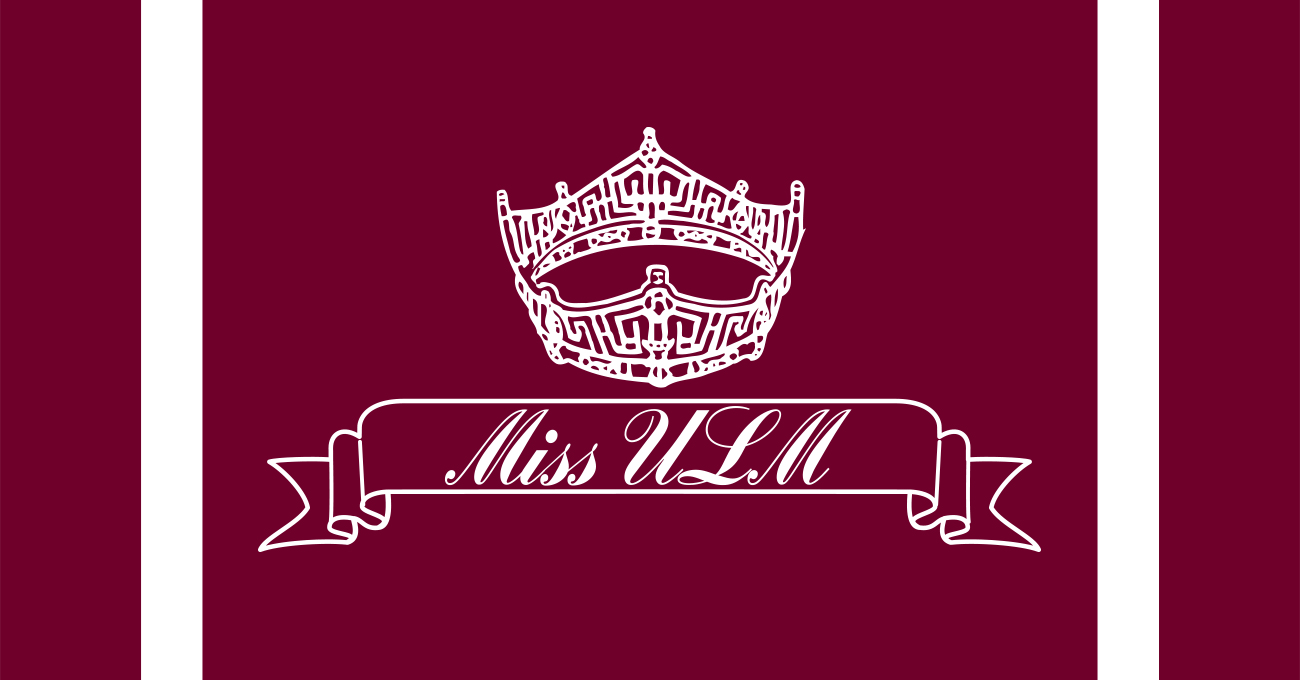 Sponsored by the ULM Campus Activities Board, Student Government Association and the Office of Student Life and Leadership, the Miss ULM Pageant is a preliminary to the Miss Louisiana Pageant.

The Miss ULM Pageant was honored with an award from the Miss Louisiana Organization for providing more scholarship money than any other college pageant in Louisiana. More than $15,000 in scholarship and prizes will be awarded to the winners of the 65th Miss ULM Pageant. 

The competitive scholarship program emphasizes physical fitness, talent, public speaking, and academics. Contestants must demonstrate poise, personality, intelligence, charm, and beauty during the pageant, and must showcase a trained talent in a 90-second performance. Each contestant must be a full-time ULM student and also adhere to grade point average requirements in order to compete in the pageant.

Miss ULM 2017 Ashlynn Lanford will crown the next Miss ULM. Lanford and the ULM Hawkline will present special performances for the audience. 

Laryssa Bonacquisti who was a top seven finalist at Miss America 2017 will emcee the event along with Lanford. Bonacquisti will also entertain the audience with her talent award-winning ventriloquism act.

Tickets for the event are $5 for the students and $10 for the general public. Tickets may be purchased online only at ulm.edu/missulm. The Miss ULM pageant has welcomed a sold-out audience for the past four years. Those interested in attending are encouraged to purchase tickets before the event. 

The 2018 Miss ULM Contestants: 
Peyton Zalewski, a sophomore biology major from Prairieville.

Morgan DeRosia, a freshman nursing major from Natchitoches.

Adriann Gross, a sophomore health studies management/marketing major from Hammond.

Madelynn Skipper, a freshman communication major from Monroe.

Hagen Campbell, a freshman radiologic technology major from Winnsboro.

Riley Cooper, a freshman mathematics major from Monroe.

Cassidy Jurkovich, a sophomore pre-nursing major from Bossier City.

Alyssa Garner, a senior nursing major from Frierson.

Allison Newton, a sophomore music major from Monroe. 
For more information, please contact the Office of Student Life and Leadership, (318) 342-5287.
WANT TO GO? 
WHAT: Miss ULM 2018 Pageant 
WHEN: 7 p.m., Friday, Nov. 10 
WHERE: Brown Auditorium 
COST: $5 for students with ID, $10 general admission
Published November 6, 2017