Office of Marketing and Communications
Degree Candidate List:  2017 Fall and Summer Degree Candidate List
If your name is not on the list, please consult the Frequently Asked Questions about academic lists.  Feel free to contact us with any questions.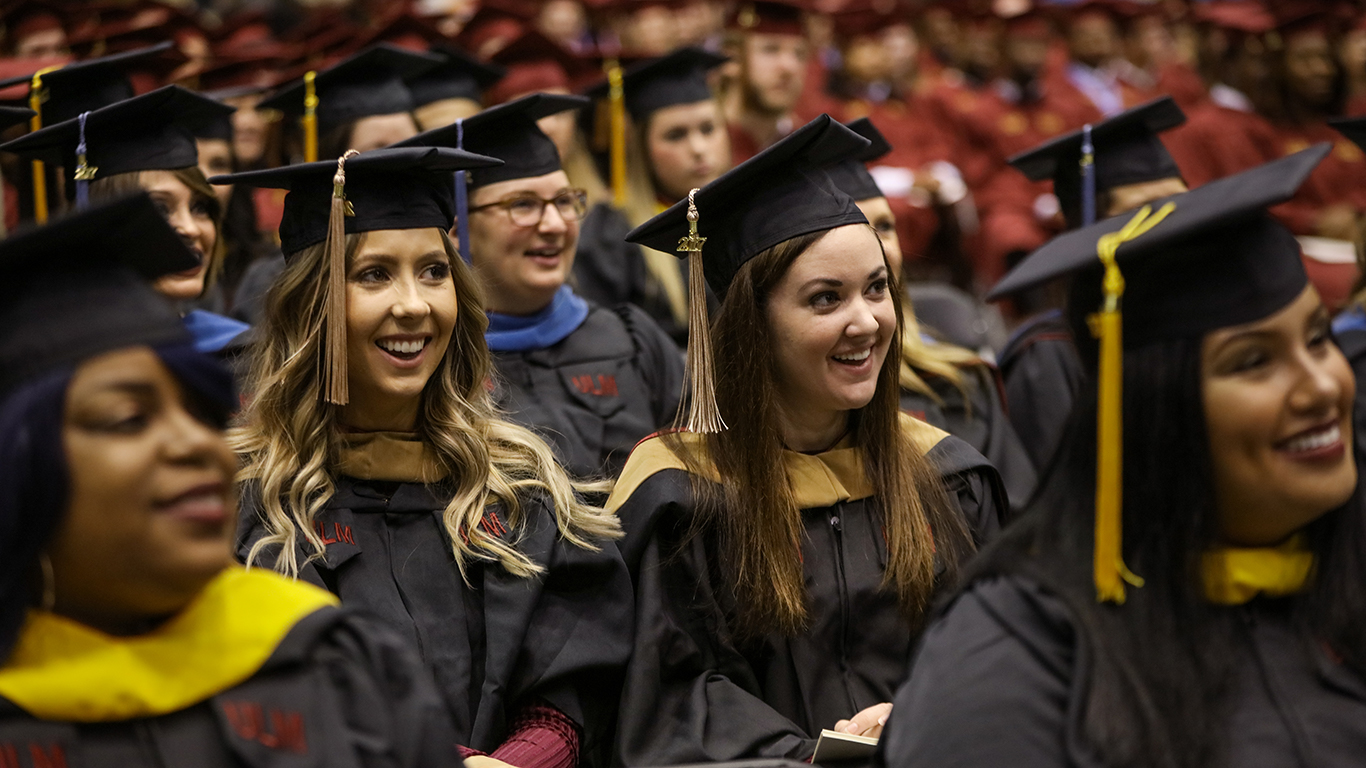 More than 776 students were awarded diplomas from the University of Louisiana Monroe at Saturday's Fall 2017 Commencement Ceremony. Students who completed their coursework in the summer were among those graduating.
The degrees were conferred by President Nick J. Bruno.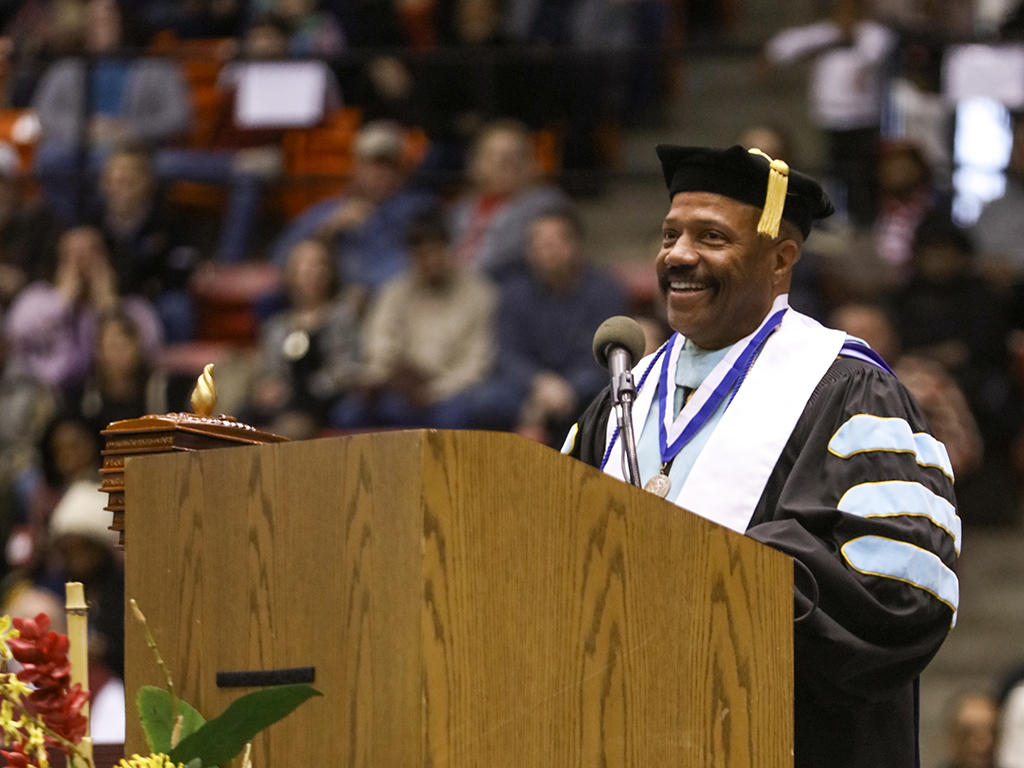 ULM alumnus Dr. LaVelle Hendricks was the keynote speaker. Hendricks is an associate professor at Texas A&M-Commerce, Texas, in the Department of Psychology, Counseling and Special Education. Hendricks' career has been teaching counseling at the college level and much of his work has focused on some of society's most plaguing problems.
His speech centered around the saying, "to whom much has been given, much is required."
"ULM represents what's great about higher education," stated Hendricks. "The knowledge gained during my student years equipped me with the necessary tools to embark upon a future with confidence and meet the challenges of being a global citizen." 
The honor graduates were recognized during the ceremony. There were 17 summa cum laude (3.9-4.0) graduates, 34 magna cum laude (3.750-3.899) and 67 cum laude (3.5-3.749).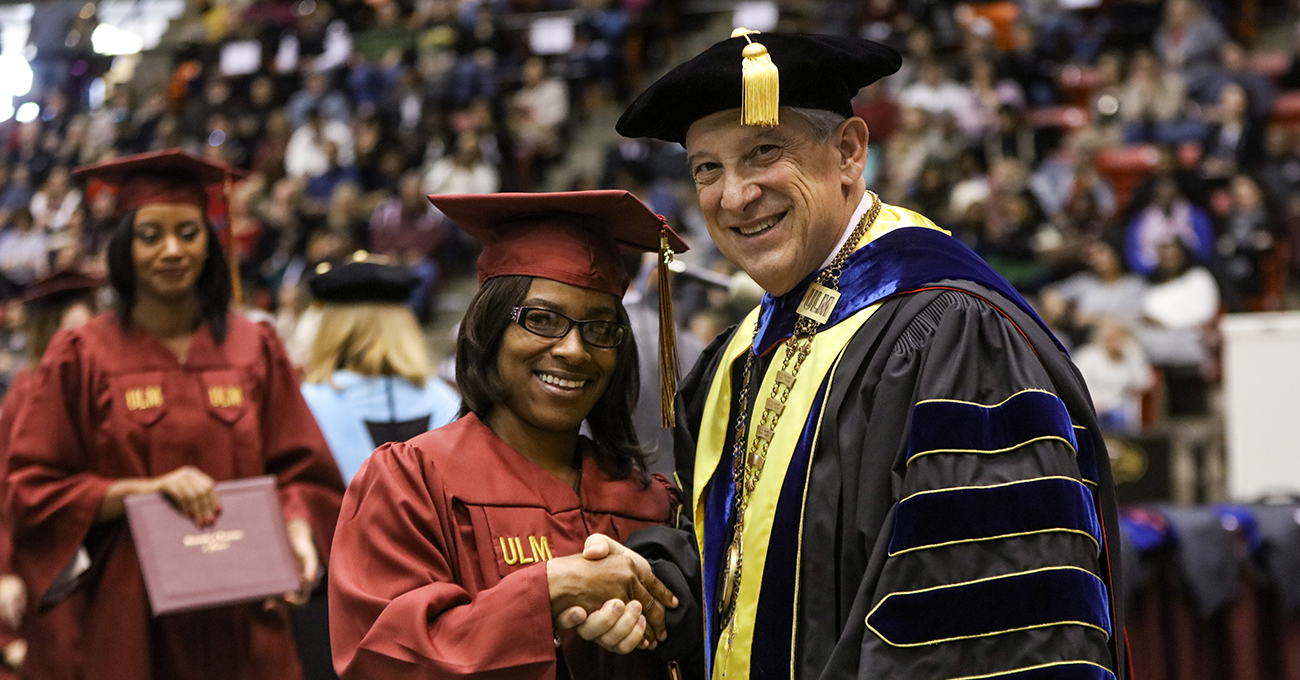 It has become a tradition for President Bruno to recognize a few graduates and congratulate them for their academic accomplishments.
This semester, he noted Yoddit Esayas, who is the first member of her family to graduate from college. Esayas found her niche in musical performance and was a soloist with the Sound of Today marching band.
One member of the Class of 2017 was honored for her service to the country as well as her academic determination. Kelly L. Conley of Mangham is a member of the Louisiana National Guard 52nd Engineer Battalion in Ruston. Conley earned her Master of Public Administration in Management through ULM's online learning program, eULM.
There was a time when Mandi Bartet did not see much of a future for herself. She didn't go directly to college after high school. A few years later she realized that to make a better life for herself and her son, she would need an education. Bartet first earned her associate's degree before entering the Risk Management and Insurance program where she graduated with honors.
Jerry Gilmore was recognized for earning his second advanced degree, a Master of Arts in History, at the age of 76. Gilmore earned his undergraduate degree in 1975 with a B.S. in chemistry. He went on to gain his master's degree in chemistry in 1977. Gilmore served in the U.S. Army and was with the Louisiana Department of Environmental Quality for 20 years.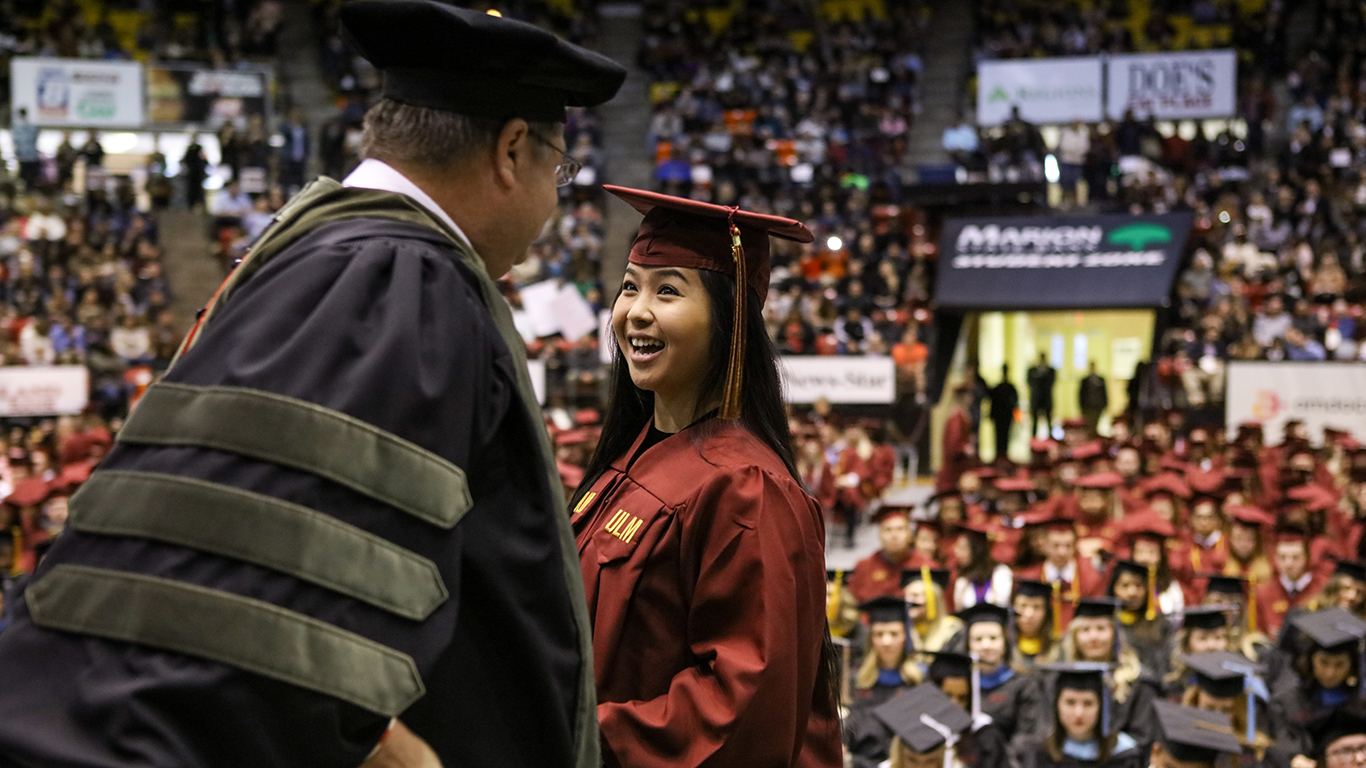 Published December 9, 2017