Published January 9, 2017
MONROE, La. — In Dec. 2016, the ULM Kitty DeGree School of Nursing received approval from the Louisiana State Board of Nursing to move forward with admissions to the Adult-Gerontology Primary Care Nurse Practitioner (AGPCNP) program. Program completers will be awarded the Master of Science in Nursing (MSN) degree.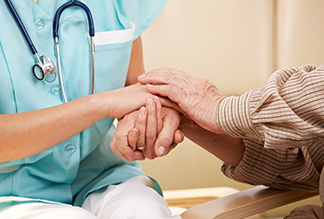 In 2016, Kitty DeGree initiated their first graduate nursing program which prepares graduates as Gerontological Clinical Nurse Leaders. Students are actively engaged in this program already. 
The new AGPCNP program will share many of the same courses as the Clinical Nurse Leader program, including courses in advanced physical assessment, advanced pharmacology, advanced pathophysiology, and health policy. Students in both programs also complete six hours of gerontology courses as a part of their requirements. The Adult-Gerontology program requires 40 credit hours for completion of the degree. In addition, students in this program of study will complete over 600 clinical practice hours in primary care clinics that are supervised by approved clinical site preceptors.
The new program offers four specific health management courses to prepare graduates to provide primary care services for adults and geriatric patients in primary care settings. These nurse practitioner students will be qualified to take a national certification examination upon receipt of their MSN degree and then seek advanced practice registered nurse licensure (APRN). As an APRN, these graduates will be able to conduct physical assessments, order and interpret laboratory and diagnostic testing, write prescriptions for appropriate drug therapy and provide ongoing care management for their patients, with a strong focus on health promotion and disease prevention.
"With the aging of the nation's Baby Boomers, there is an increased need for health care providers to provide the primary health care needs of this expanding population group," said Dr. Rhonda Hensley, Associate Professor and Associate Director of the ULM Graduate Nursing Program. "Graduates of ULM's newest graduate nursing program will be equipped to provide high quality care that is both patient centered and cost effective." 
To apply for this program, applicants must first apply to the School of Graduate Studies and then also the Kitty DeGree School of Nursing. Applicants must have an earned Bachelor of Science in Nursing with a minimum GPA of 2.8, and have completed at least two years of RN experience. Applicants are also required to complete the GRE exam.
For additional information on the program, visit www.ulm.edu/nursing and click on Graduate Nursing. You can also contact the Graduate Nursing Program at 318-342-1642 or by email at hensley@ulm.edu.