Published February 2, 2017
MONROE, La. — The University of Louisiana Monroe is proud to host the "Charmed" art show, now open to the public in the Visual and Performing Art's Bry Art Gallery.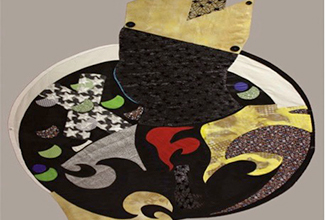 The display features mixed media works by Associate Professor of Art at Grambling State University, Rodrécas Davis.
The exhibition debuted on Monday, Jan. 30 and will continue to be available for viewing through Thursday, Feb. 23. A PowerPoint and Gallery Talk will take place on Thursday, Feb. 9 at 2 p.m., with a reception to follow from 3-4 p.m. 
For further details and information on the "Charmed" art show and upcoming Bry Art Gallery Exhibits, please visit ulm.edu/art/exhibits.html or call (318) 342-1376. 
Gallery Hours are as follows: Mon.-Thurs. 8 a.m.-4:30 p.m., Fri. 8 a.m.-12 p.m.