Office of Marketing and Communications
University of Louisiana Monroe
The University of Louisiana Monroe School of Visual and Performing Arts presents pianist Joseph Kingma, Ph.D., in concert as a Guest Artist on Campus on Thursday, Sept. 28.
The performance is at 7:30 p.m. in Emy-Lou Biedenharn Recital Hall. The concert is free and open to the public.
Kingma will perform on one of ULM's renowned Fazioli grand pianos.
WHAT: Pianist Joseph Kingma concert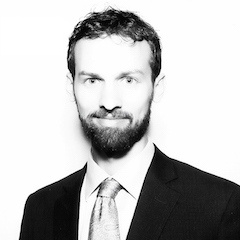 WHEN: 7:30 p.m., Thursday, Sept. 28
WHERE: Emy-Lou Biedenharn Recital Hall, ULM
COST: Free
INFO: Facebook/events
Kingma holds a B.A. in Music and Master's in Music from Rice University, and his Doctor of Musical Arts from the University of Texas-Austin.
One selection for the performance will be Franz Haydn's Sonata No. 23 in F major.
"This sonata, though cheerful in its outer two movements, also contains no small amount of drama, especially in the siciliano slow movement. Through this piece we are reminded of the composer's wonderful sense of dramatic timing and his skill in the operatic genre," Kingma said.
Kingma's program also includes Franz Liszt's Sonata in B minor, S. 178.
In discussing the selection, Kingma said, "The B minor Sonata is, in my opinion, the pinnacle of Liszt's piano oeuvre. Its singular range of moods, from the heavenly to the diabolic, and its formal unity of themes, keeps me coming back to explore its musical depths.
"The listener should especially pay attention to the first 30-or-so seconds of the sonata, in which thematic material is presented that will be the basis, though heavily transformed in mood and tempo, for many other themes throughout."
Kingma is the Assistant Professor of Piano at Louisiana College in Pineville where he teaches piano and piano-related courses. Previously, he held faculty positions at the Kingwood Music School and Houston's First Baptist School of Fine Arts. He is also regularly asked to adjudicate competitions including the first annual Houston Music Teachers Association Bach-Baroque Festival Competition and the 2017 Rapides Symphony Orchestra Concerto Competition.
Published Tuesday, Sept. 19, 2017