Kim Quain, a 1998 University of Louisiana Monroe alumni of the Professional Counseling program, was awarded the Southeast Missouri State Counselor of the Year award on Sept. 23 at the St. Louis American Foundation's 30th annual Salute to Excellence in Education Scholarship and Award Gala.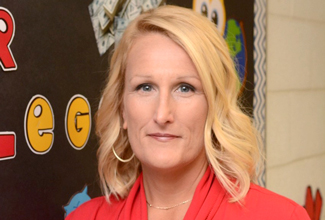 Quain received her bachelor's degree in psychology and her master's degree in education (professional counseling) from the University of Louisiana Monroe.  She also completed 30 additional post-graduate hours at LindenwoodUniversity to obtain her Missouri School Counselor certification. 
She is a native of St. Louis, Mo., and graduated from Ritenour High School. She was reared by her mother who was the catalyst for her to obtain a college degree. Quain was a first-generation college student and worked throughout college to support herself and pay for tuition; therefore, she understands the obstacles students face when pursuing a post-secondary education. 
Throughout Quain's career, she has helped students achieve their personal and academic goals. In 14 years as a guidance counselor and six years as a college/career counselor, she has developed and implemented programs to bridge the gap between school and parents. During her tenure at Hazelwood West High School in Missouri, she has implemented a Curriculum Fair, Financial Aid Night, and College and Career Recognition Day with each event accumulating large numbers of parents and students. In her spare time, Quain enjoys traveling and spending time with her husband and three children.
Oct. 4, 2017