Sept. 13, 2017
Singh speaks at 6 p.m.
ULM Office of Marketing and Communications
Imagine rolling down your car window to say hello to someone you have not seen in a while. Now imagine that person has hired two men to throw a bucket of sulfuric acid on you.
Imagine you survived.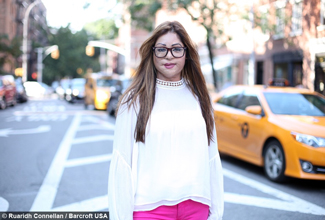 MoniCa Singh did not imagine this scenario in 2005 when she was 19. It happened to her in Lucknow, India, where she was visiting her parents. At that time Singh was a student at the National Institute of Fashion Technology in New Delhi. The attack on Singh was ordered by a former suitor she had refused to marry.
Students can hear her story of survival, strength and hope in a special appearance at the University of Louisiana Monroe from 6-8 p.m. Tuesday, Sept. 19 in the SUB Ballroom as part of the Campus Activities Board Leadership Workshop Series.
More than 10 years have passed, and Singh has undergone 50 surgeries to reconstruct parts of her body destroyed by the acid attack.
Today Singh is founder, president and CEO of the Mahendra Singh Foundation, a fashion designer, and activist against gender-based violence.
According to the website, her foundation's mission is, "The Mahendra Singh Foundation (MSF) will help victims of physical and sexual abuse, acid attacks, rape and domestic violence in rebuilding their confidence and strength on their journey to becoming survivors.  MSF will spread awareness and mobilize community resources in providing counseling, training, medical-care, and career guidance to survivors in rebuilding their lives.
Info: MoniCaSingh@Facebook