Published August 18, 2017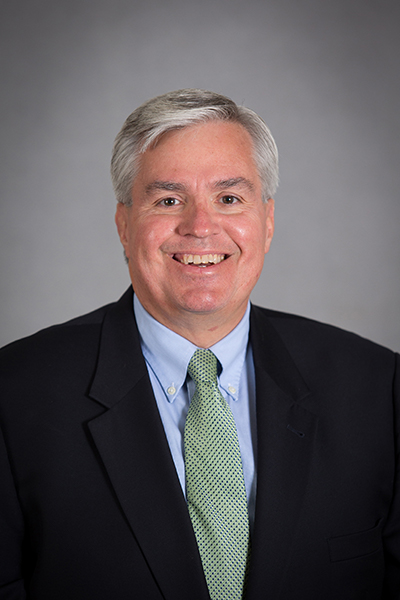 University of Louisiana Monroe Director of Athletics Nick Floyd announces that John Lewandowski started Friday as the ULM Director of Athletic Media Relations.
Lewandowski has more than 30 years of experience in media and public relations in intercollegiate athletics. He has worked with successful high-profile coaches as Mark Dantonio and Nick Saban.
Most of his career Lewandowski served as Associate Athletics Director/Communications for the Michigan State Spartans (1996-2016) in East Lansing, Mich.  
He was the athletics department's spokesman and supervised public relations for MSU's 25 varsity sports. For this Big Ten Conference school, Lewandowski managed a staff of 11 with a $465,000 budget.
"We are thrilled that John Lewandowski has joined the Warhawk Family," said AD Floyd. "He brings incredible experience and energy to this position and I know that he will provide great leadership in directing the media relations efforts for ULM Athletics."
Lewandowski's experience includes creating an exceptional social media presence; for example, the Michigan State Spartans Facebook page reached more than 773,000 likes and Instagram had 110,000 followers under his leadership.
"I look forward to developing a strategy to utilize all the assets and social media platforms available to tell the unique and powerful story of the diverse student-athletes that represent ULM," Lewandowski said.
Lewandowski expects a seamless move from the Big Ten to the Sun Belt Conference, based on years of working with traditional, as well as social media. But he doesn't plan on doing it alone. Lewandowski intends to hire a sports information team to promote the best in ULM athletics with a focus on the student-athletes.
"I welcome the chance to assemble a media relations staff that will be committed to working alongside other athletics department units to collaboratively foster messages that consistently enhance ULM's brand," he said. "Even with the advances in technology, I also understand the importance of developing and maintaining outstanding relationships with media around the state, Sun Belt Conference and country."
Lewandowski was on the job Friday, meeting with AD Floyd, coaches and athletic department staff.
"I'm excited about the opportunity to join the ULM Athletics Department under Nick Floyd's leadership, and I'm ready to hit the ground running," Lewandowski said. 
In addition to his years with Michigan State, Lewandowski has worked in collegiate athletics sports information at Utah State University in Logan, Utah, Auburn University in Auburn, Ala., and as a student at the University of Notre Dame in Notre Dame, Ind., while earning his Bachelor of Business Administration.