WHAT: Autism Center workshops
WHEN: 9 a.m.-noon and 1:30-3:30 p.m., Thursday, Oct. 12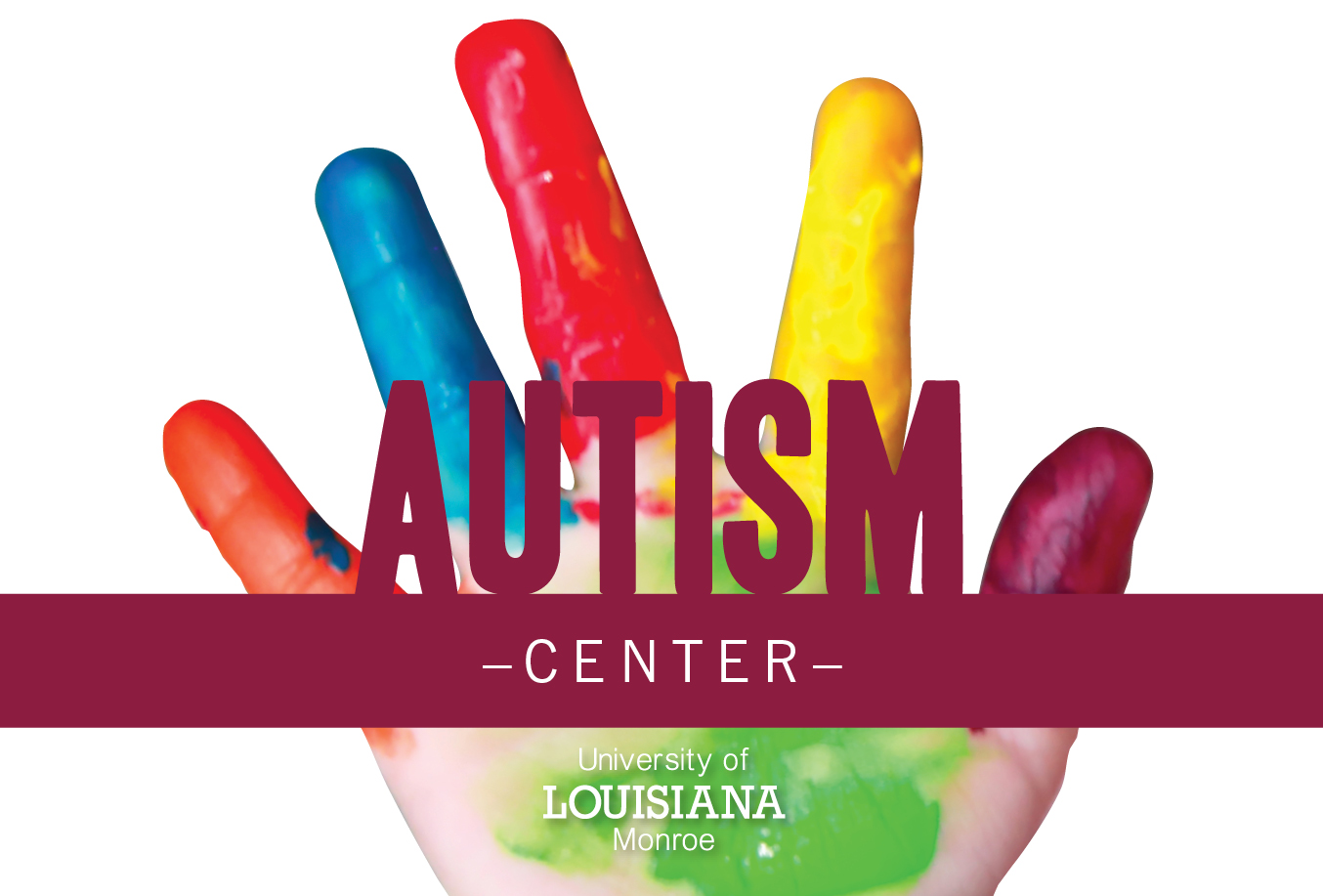 WHERE: West Monroe Convention Center
INFO/REGISTRATION: www.ulm.edu/autismcenter
Office of Marketing and Communications
University of Louisiana Monroe
The Autism Center at the University of Louisiana Monroe (AC-ULM) hosts two workshops about sensory processing disorders for professionals and parents of children with autism on Thursday, Oct. 12 at West Monroe Convention Center.
The workshops will be presented by Cara Koscinski, an occupational therapist from Charleston, SC.
Koscinski is the mother to two sons with autism spectrum and sensory processing disorders. She owns Route2Greatness, a company that produces CDs and products for children with autism and fear of loud noises.
Dr. David Irwin, Professor of the Speech-Language Pathology and Director of the AC-ULM, said the center is very excited about offering special workshops for professionals, students and parents.
"Many children with autism have a variety of sensory processing disorders," said Irwin. "These workshops will be very helpful and practical "
The workshop for professionals, paraprofessionals and students titled, "Dealing with Autism: Strategies for Success" is from 9 a.m. to 12 p.m.  Tickets for ULM students cost $15 and $30 for professionals and paraprofessionals. After Oct. 2 and on-site, tickets for ULM students will cost $30 and $60 for professionals and paraprofessionals.
The workshop for parents, caregivers and families titled, "Life through the Eyes of a Child with Autism" is from 1:30 p.m. to 3:30 p.m. Tickets cost $10 or $15 after Oct. 2 and on-site.
Those interested are encouraged to get their tickets early because seating is limited to 150 participants.
Parents, caregivers or family members who want to attend but can't afford the registration fee can apply for a stipend and have the registration fee waived.
For registration, stipend application and related information, visit www.ulm.edu/autismcenter .
About the Autism Center at ULM
The AC-ULM began in April 2016 and is a cooperative program between Speech-Language Pathology and Occupational Therapy programs, School of Health Professions, College of Health and Pharmaceutical Sciences at ULM.  
The AC-ULM has three major goals: providing high quality diagnostic services; direct and/or consultative treatment to individuals with ASD and their families; and provide high quality education for professionals, parents, and students.  
The AC-ULM is located in Sugar Hall 104.  The age range served is currently 1-18 years. For information contact Irwin at 342-3190 or irwin@ulm.edu.
Sept. 22, 2017