Published January 30, 2018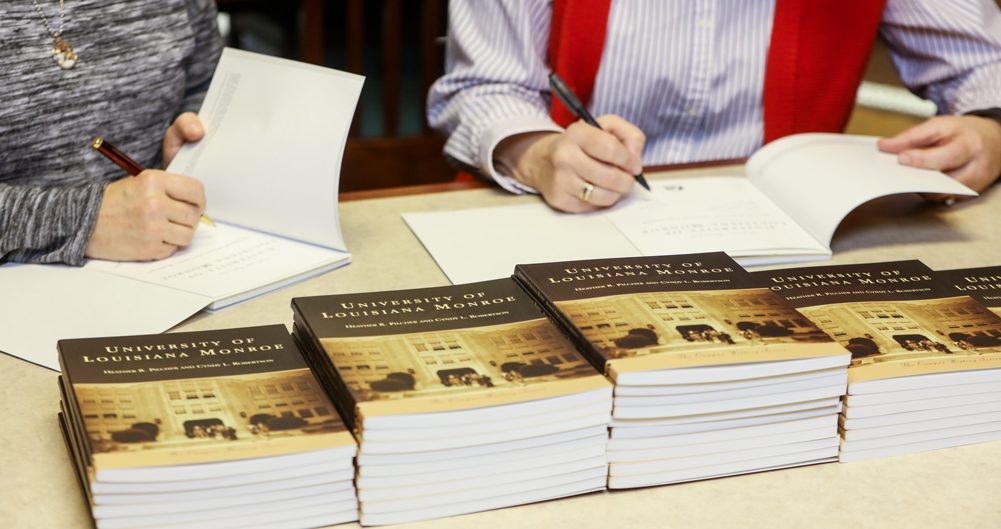 The old saying, "A picture is worth a thousand words," certainly applies to the newly released book of historic photos curated from the archives and Special Collections at the University of Louisiana Monroe.
The book, entitled "University of Louisiana Monroe," is by Assistant Professor Heather R. Pilcher, Coordinator of Collections, and now-retired former Special Collections librarian Cyndy Robertson.
The co-authors had access to the thousands of photos housed in Special Collections. Pilcher said it took about five years to gather and scan the photos. Many more than the 213 in the book were considered for the project.
"I looked at about 1,500 photos," Pilcher said.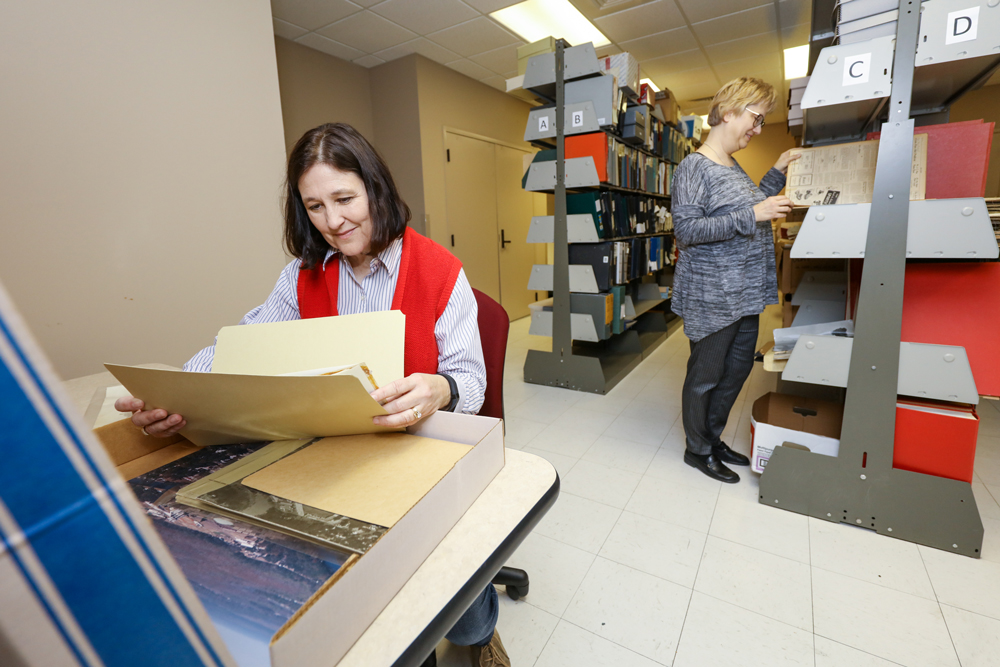 She was looking for a variety of photos with historical significance, local interest and images of campus life. It was a challenge deciding which photos to use and which to leave behind.  
"Right up until the end, I would find a photo I wanted for the book," Pilcher said. "Sometimes one just jumped out and I said, 'This one is going in the book.'"
Pilcher has experience with historical pictorial books, having written one about her hometown of Atlanta, Texas.
"University of Louisiana Monroe" is part of Arcadia Publishing's The Campus History Series. Pilcher saw the book as a way to tell the story of ULM's 87 years.
"My main goal for doing this work was to promote the history of our school. We have a rich and wonderful history that northeast Louisiana, as well as our alumni, can be proud to be a part of," Pilcher said.
During its history, the institution has thrived under several names, and naturally, peoples' memories are tied to time and place.
 "All the alumni I have spoken with have shared such wonderful memories of their time here. They usually refer to the school by the name it was when they attended, whether it be NLSC, NLU, or ULM," Pilcher said.
Robertson said one of the most common questions visitors to Special Collections ask is about ULM's name changes over the years.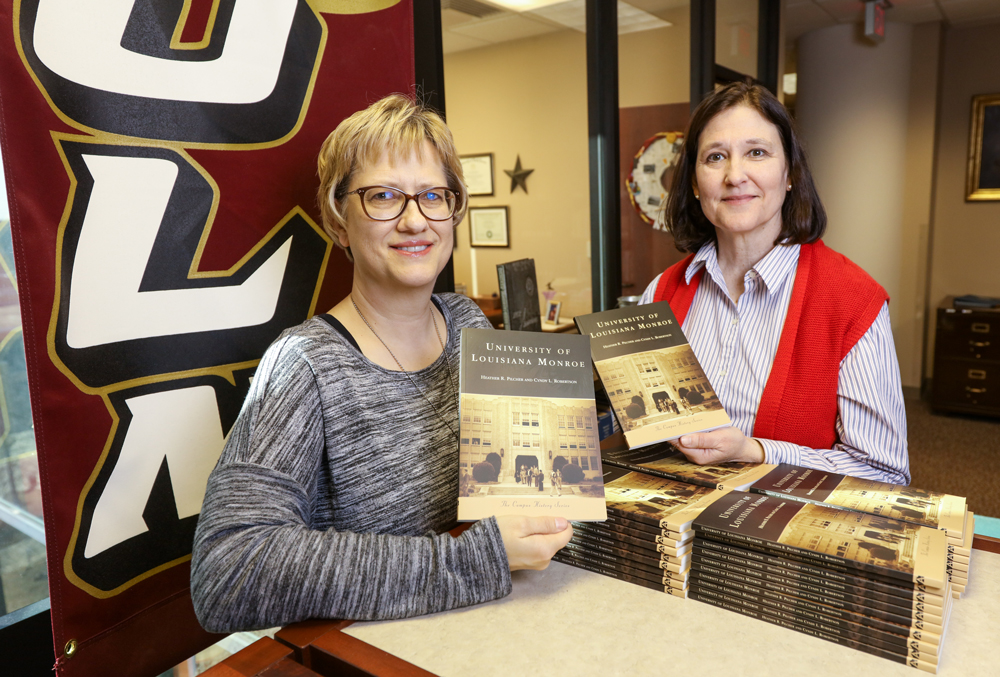 "The book is arranged chronologically so that the reader can easily see the growth of the campus," Robertson said.
Robertson has a personal connection to the campus, it's history and the book.
"This project was especially meaningful to me as my father's undergraduate degree was from Northeast Louisiana State College," Robertson said.
The book, published by Arcadia Publishing and The History Press, was released in mid-January and is available on campus at the ULM Bookstore for $21.99. Autographed copies are available from Pilcher in Special Collections on the fifth floor of the library. "University of Louisiana Monroe" is also available from local retailers, major bookstores and Amazon.