Published February 15, 2018 (Revised February 20)
The University of Louisiana Monroe Campus Activities Board (CAB) and Student Government Association will host a special presentation with former United Nations Ambassador Andrew Young Jr. on Tuesday, February 27 at 7 p.m. in Brown Auditorium.
Ambassador Young will also give a guest lecture for political and social science students in the SUB on February 27 at 3 p.m.  
The evening will feature a question and answer format as well as a keynote presentation.
"We're excited for the ULM community to hear from such a prominent figure not only in Black history but American history," said Brea Joyner, Coordinator of Student Activities and CAB adviser.
The event is $5 for public free for students, faculty and staff.  Tickets available online only and should be reserved or purchased in advance.  
UPDATED: TICKET INFORMATION
All tickets MUST be purchased online.  Tickets are REQUIRED to gain entry to Brown Auditorium.
General Admission:  https://tinyurl.com/y8wvr5zu
If you already have a ULM Warhawks athletics account, you do not have to create an account. Simply log-in with your account details and select the print at home option.
Students, Faculty, and Staff:  https://tinyurl.com/ybnfc3vo
Passcode:  To claim your free ticket, enter your CWID.
After adding the ticket to the cart, you can use your school email address and you do not have to create an account.  Simply use your ULM email address and your my.ulm.edu password and select the print at home option upon checkout.
For more information, contact Brea Joyner at bjoyner@ulm.edu.
Ambassador Andrew Young Jr: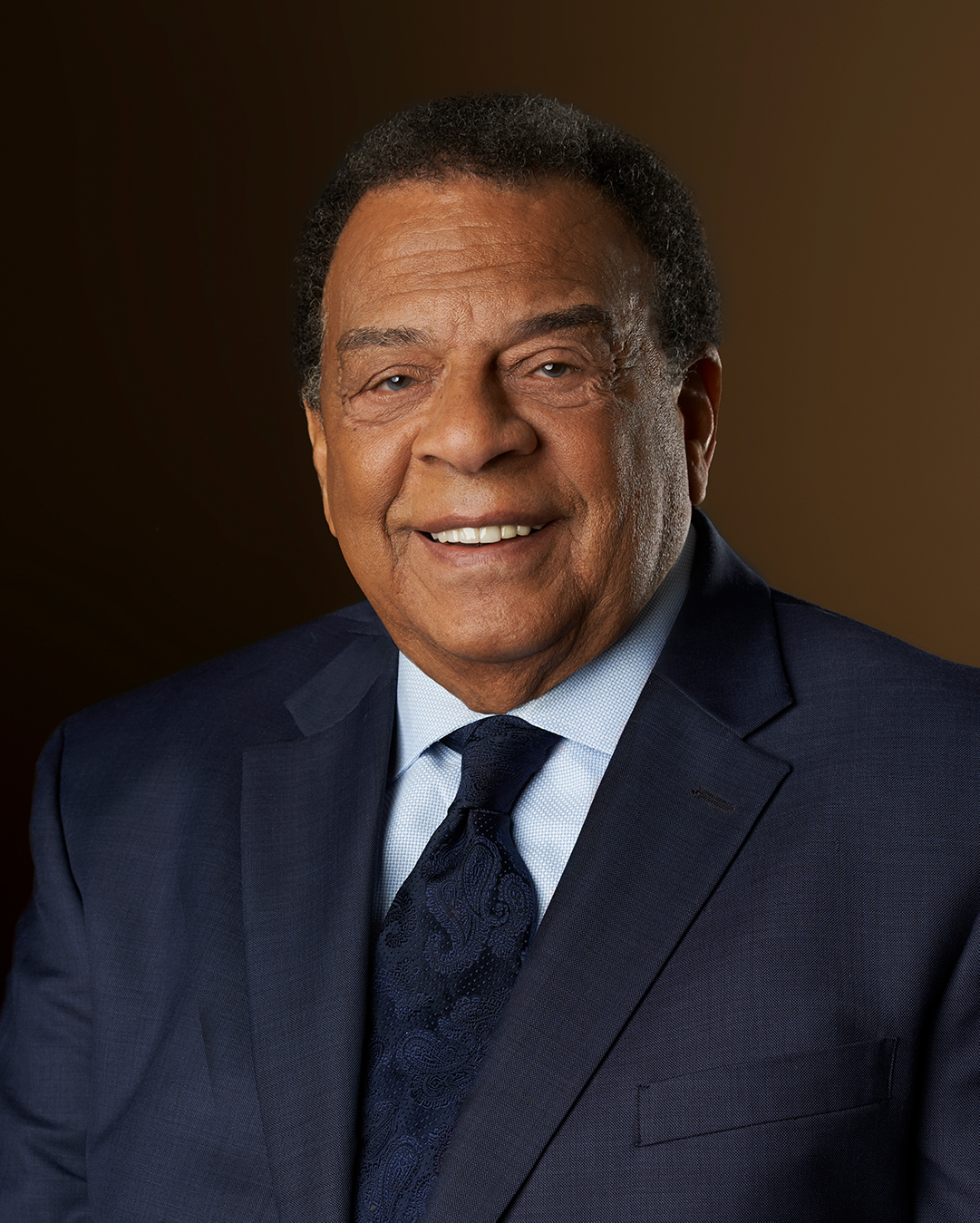 Born in New Orleans in 1932, Ambassador Young, attended Howard University and earned his divinity degree from Hartford Seminary.  After graduation, he served as pastor in Beachton, Ga. before joining the Southern Christian Leadership Conference which coordinated non-violent protests, boycotts, and civil disobedience during the Civil Rights era.
During the 1960s, Young was a key strategist and negotiator during Civil Rights campaigns that led to the passage of the Civil Rights Act of 1964 and the Voting Rights Act of 1965.  He was elected to Congress in 1972 until he was appointed as President Jimmy Carter's Ambassador to the United Nations in 1977, the first African-American to hold the post.
Young negotiated an end to white-minority rule in Namibia and Zimbabwe, both in Africa. He brought Carter's emphasis on human rights to international diplomacy efforts.  Young was the recipient 1979 recipient of the NAACP Spingarn Medal, and he received the Presidential Medal of Freedom in 1981.
As two-term Mayor of Atlanta, Young brought in over 1,100 businesses, over $70 billion in foreign direct investments and generated over a million jobs.  He was also instrumental in the city's bid for the 1996 Summer Olympic games.