Published March 08, 2018
CAES presents Spring 2018 Art Crawl March 22
The event will be at several campus locations from 5-7 p.m
MONROE — The College of Arts, Education, and Sciences at the University of Louisiana Monroe is hosting the Spring 2018 Art Crawl at several campus locations on Thursday, March 22, from 5-7 p.m.
Admission is free and open to the public. Light refreshments will be provided.  
Participating galleries include The Walker Gallery, Dean's Conference Room, Bry Art Gallery, ULM Sculpture Garden, and the Stubbs Hall advanced art student studios.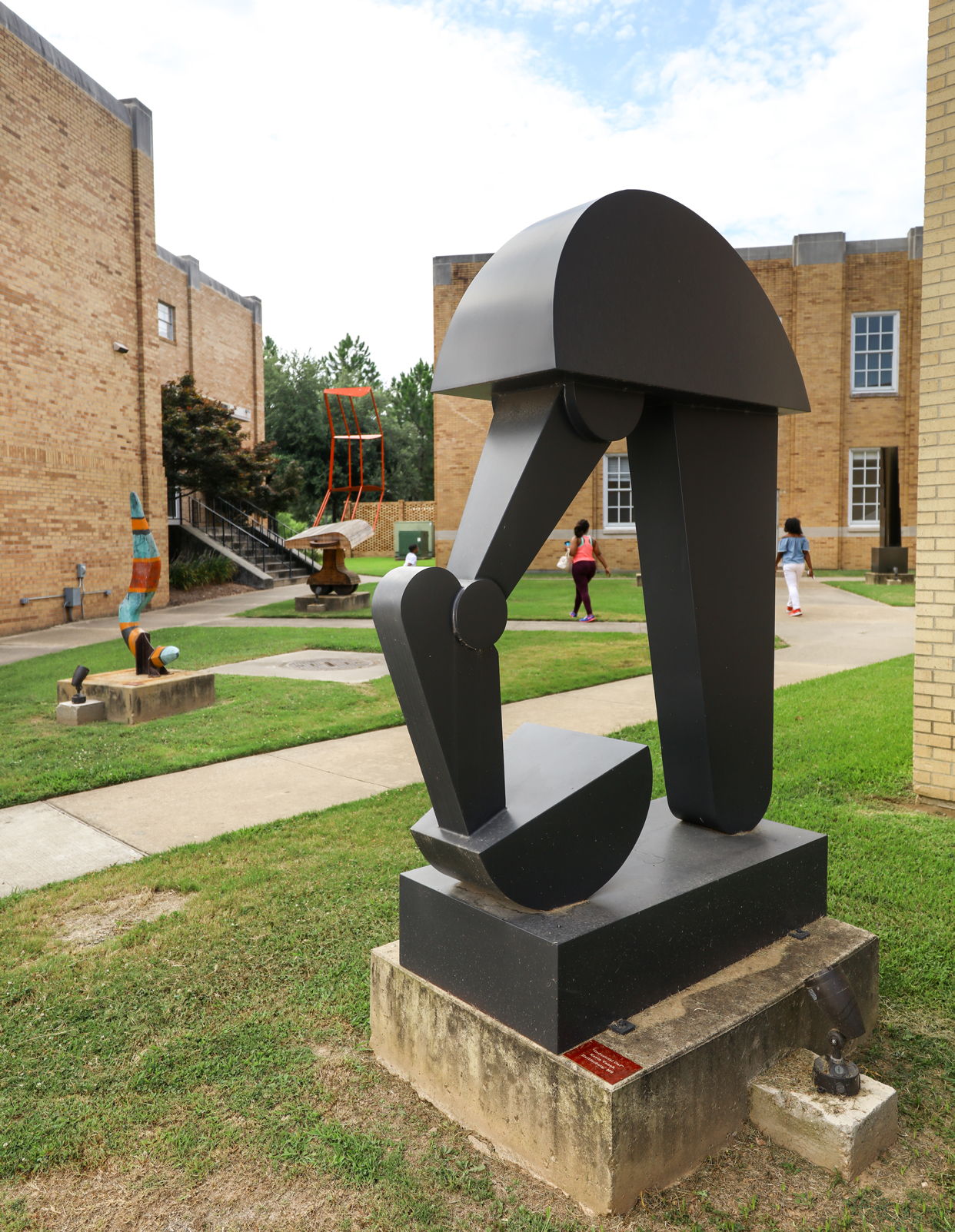 A showcase of ULM's talented students, faculty, staff and alumni will be on display throughout the crawl. The show in the Walker Gallery includes student artwork such as paintings, pottery, sculpture, prints and photographs. In addition, Bry Gallery will display the 25th Annual High School Competition and Awards Ceremony.
The Dean's Conference Room will host work from international students and various CAES faculty collections of international art. The rest of the international art collection show can be seen at the Liew International Student House located next to Hemphill Hall.  A silent auction of international art will also be held that evening. The advanced art student's studios in Stubbs Hall will be open so that visitors can see artworks in progress.
The cast of Bye Bye Birdie will perform in Walker Gallery between 5-6 that evening for visitors who would like a sneak peak of the musical.  In addition, guitarists Anthony Nowell and Austin George will be providing entertainment in Walker Gallery and the CAES Dean's office.
The College of Arts, Education, and Sciences hopes to enrich the community by giving the opportunity for the community to walk through our beautiful campus and appreciate the outstanding work of each artist.
Dr. Joni Henry Noble, Professor in ULM's School of Visual and Performing Arts, recognizes students' accomplishments. "I am so proud of our ULM Art Majors and all of their efforts to curate and operate Walker Gallery. I hope everyone can attend our ULM Art Crawl and meet these talented artists.  In addition, we will be hosting our 25th Annual High School Competition in Bry Gallery.  Awards and scholarships will be given out at 6pm that evening.  This is one of the most exciting and well-attended events that we host every year.  The high school students are always so talented," Noble said.
Following the ULM Art Crawl, the ULM Music, Theatre and Dance departments will present "Bye Bye Birdie" at 7:30 p.m. in Brown Auditorium.  The community can enjoy a full evening of entertainment and culture on ULM's campus that night.
General admission to this performance is $15. ULM faculty and students receive one free ticket with a valid ULM ID.   
For more information contact Dr. Joni Noble at noble@ulm.edu or 318-342-1383 or Arely Castillo at castillo@ulm.edu or 318-342-1296.