ULM's Biology and Art departments will present their show, "STEM to STEAM: The Intersection of Visual & Scientific Language." This show will be on view in the Big Room Gallery during the Downtown Art Crawl April 5, 2018 from 5-9 p.m. tonight.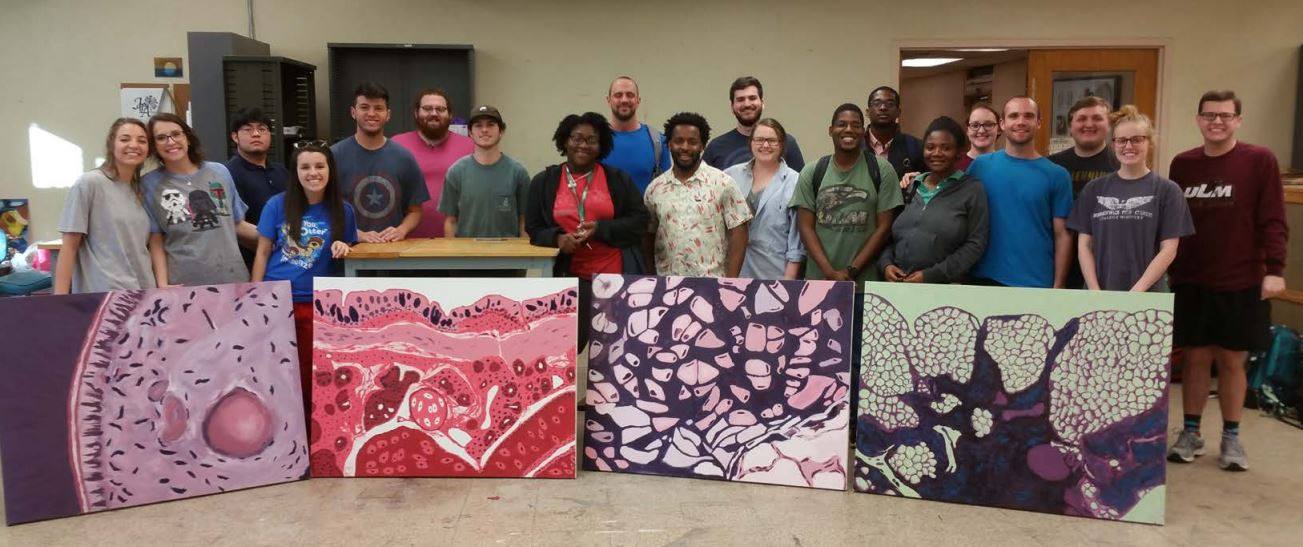 The project brought junior and senior art and histology students together to examine unique properties of various cells.
Art students visited histology labs for critical analysis of cell structure and function. Histology students visited art studios for critical analysis of the visual traits that make each cell identifiable and distinctive.
From this collaboration, histology students found the material more enjoyable, improved understanding, and enhanced their visual memory skills. All important when tested.
Art students sharpened their critical analysis skills, practiced verbal description of distinctive visual properties, and discovered that topics for creative research and inquiry may come from courses outside their major. It improved each group's skills in areas often considered opposite of their discipline.